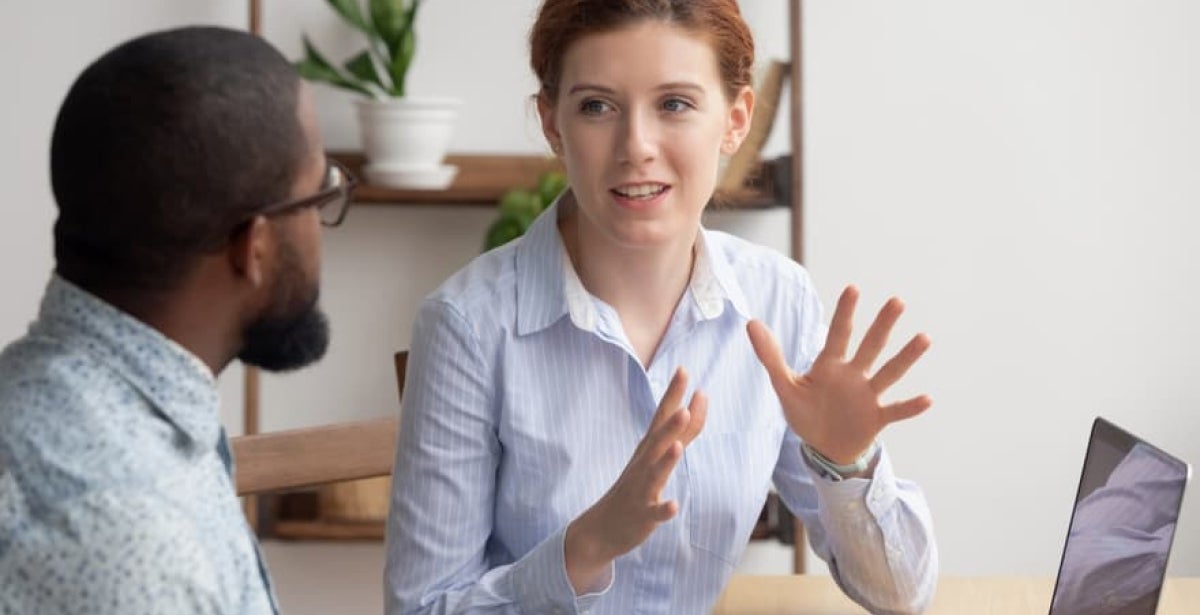 HR Manager Salary and Job Outlook
People are the most important resource in every business, and finding and managing them can be a complex task. For this reason, Human Resources (HR) managers are vital to organisations.
For people attracted to a career helping organisations find employees and tap into their talents, a career in human resource management can be exciting and challenging.
"The nature of work is changing, workplaces are diversifying and ways of managing people are becoming more varied and complex," says Dr Esmé Franken, Course Coordinator for ECU's Master of Human Resource Management. 
"As a result, HR managers need to be adaptable and agile problem solvers who are excited by new ideas and challenges."
Labelled one of the "most promising careers" by the Society for Human Resource Management (SHRM), this career path has unparalleled potential.
In this article, we will explore the details of what an HR manager is and how to become one, as well as important HR manager salary information.
What is an HR manager?
An HR manager, who may also hold the title of HR generalist, HR director or HR executive, can play a wide variety of roles in an organisation, depending on its size. In general, the role of an HR manager is to advocate for those who work for the organisation, as well as for the organisation itself. HR managers are typically responsible for devising systems and processes with an eye toward ensuring that people in the organisation thrive.
In large organisations, HR managers may oversee entire departments. For example, they may be responsible for a training department, a remuneration and benefits department, a recruitment department or an industrial relations department.
Regardless of an organisation's size, HR is typically responsible for strategies relating to workplace culture and people strategies. This may involve addressing employee complaints, administering payroll and ensuring that the right people are hired and retained throughout the business.
What do HR managers do?
HR managers hold many roles and responsibilities in organisations, and their exact responsibilities vary from business to business. However, their duties generally include the following:
Recruiting staff, including writing job descriptions or advertisements, and interviewing candidates.
Onboarding and offboarding employees.
Creating training and development programs for employees.
Creating, deploying and managing performance management systems, including overseeing performance ratings and managing terminations if necessary.
Managing remuneration and benefits.
Overseeing industrial relations.
Creating and enforcing HR-related policies.
Overseeing succession and leadership planning.
How long does it take to become an HR manager?
An HR manager takes on a role that requires specialist training, typically through tertiary study. After receiving their formal education, a manager will need significant on-the-job training, usually for many years, to obtain a senior role in HR.
Want to know more about becoming an HR manager? We go through it step-by-step on our blog article about how to become a human resources manager in Australia.
An aspiring HR professional can become an HR manager in many ways, and the career path can depend on the size of the organisation. For example, smaller organisations with only one HR representative may hire an HR manager who has just a few years' experience, whereas larger organisations may require anything up to 10 years or more of experience for a senior HR manager role, especially if the role has direct reports.
In larger organisations, a typical career path to HR manager may look like the following:
Year 1 to 3, HR assistant: An individual may begin as an HR assistant, completing mostly administration work.
Year 3 to 5, HR adviser: After a couple of years in an HR assistant-type role, individuals typically advance to a role as an HR adviser. In this role, they'll take on more independent advisory work. 
Year 5 to 10, HR consultant/HR generalist: After gaining some experience as an adviser, or undertaking more study, individuals may be ready for the role of HR consultant/HR generalist. Postgraduate study in the field of HRM can be a great way to expand your career opportunities and demonstrate that you are ready to take on more responsibilities. Here, they'll take ownership of the entire HR process and may be assigned a department to work with.
Year 10 and over, HR manager: At this stage, individuals may be able to take on the responsibility of an HR manager. In this role, they'll have ownership of an HR department and may also have multiple HR team members reporting to them. They'll likely be responsible for mentoring and training junior staff.
HR manager salary and job outlook
A professional role that requires a nuanced education and experience, the HR manager position is highly compensated. According to the major Australian job boards, HR managers can expect to receive the following:
According to Indeed, the average HR manager salary is A$114,362.
According to Talent.com, the average HR manager salary is A$125,000.
According to PayScale, the average HR manager salary is about A$91,900.
Beyond the good salary, the HR field is experiencing incredible growth at the moment. According to Australia's official government website that charts career growth, Job Outlook, the projected growth in available jobs for HR managers is listed as "very strong" — the highest possible category.
Become an HR Manager
An HR manager role is extremely rewarding. This is because HR managers get to make a real and tangible impact on a business by helping their most important asset, people, to thrive. Beyond that, a career in HR pays well and offers ample opportunity for professional and personal growth.
Start your journey towards becoming an HR manager with ECU's Master of Human Resource Management.