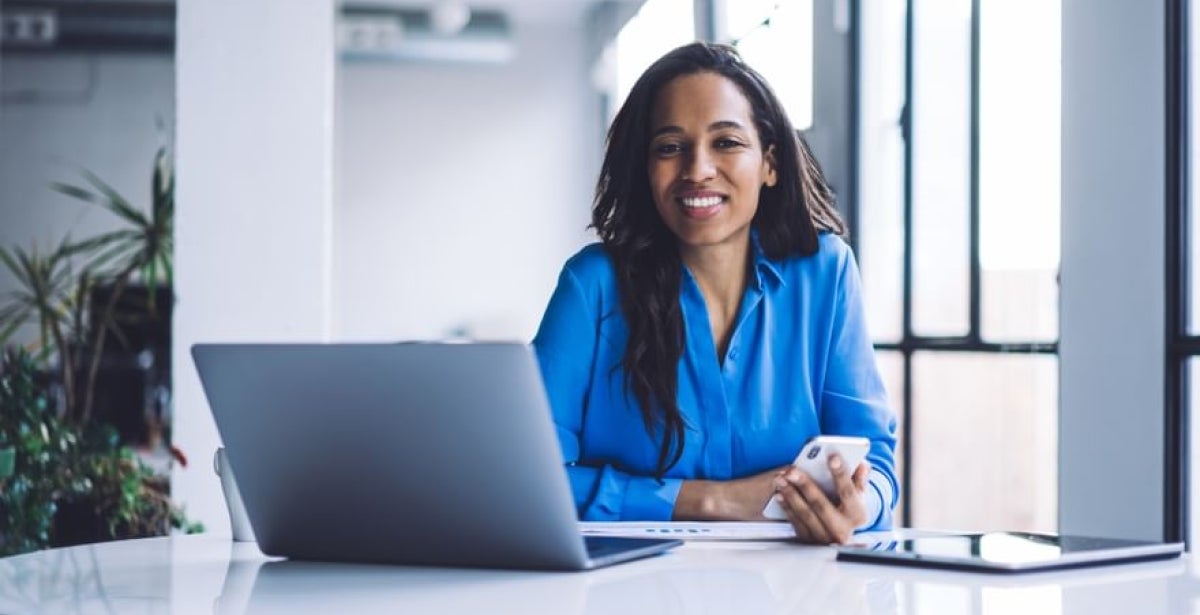 How to Become a Human Resources Manager in Australia
Over the past few decades, the workplace has been changing faster than ever before, but recent global events have really kicked that evolution into high gear.
In this post-pandemic world, many employees are turning away from traditional professional goals to downsize their careers, which has been called The Great Resignation. This fundamental shift in how people think about work is impacting workforce retention, planning and productivity.
Many of the employees who are staying are seeking more flexible working arrangements which have an impact on office real estate, organisational culture and information security.
Then there's the overlap of health and work brought about by vaccines. While some workplaces have managed this balance in the past through experience with flu vaccines, drug testing or employee assistance programs, it's new ground for many.
The workplace is definitely changing, so the role and expectations of Human Resource (HR) Managers are also evolving at a rapid pace.
Whether you're planning to climb the ladder in the HR world, or a move across from another field, aspiring HR Managers can leverage their postgraduate education in order to progress in their careers and prepare for the future of work.
Here's a step-by-step guide on how to become an HR Manager in Australia.
Step 1: Gain a human resources qualification
According to Job Outlook, HR Manager jobs generally require a formal qualification in human resources, business management or occupational health and safety.
However, it's not unusual to find people working in an organisation's HR function who don't have a formal qualification. Some human resources professionals are promoted internally, but tend to have company specific skills that are not easily transferrable to other organisations.
If you're planning a career switch to human resources from another background altogether, ECU Online's Graduate Certificate of Human Resource Management can open the door to a career in HR. You will gain a strong foundation and the skills you need to kickstart your career change.
You can also step up to the next level with ECU Online's Master of Human Resource Management. This is a great option for those who are new to the field who want to gain a deep knowledge of human resource management, or those who are already working in the field who want to develop their expertise even further. You will develop the advanced skills and expertise of an HR Manager that will help you stand out from other candidates.
The Master of Human Resource Management has been accredited by the Australian Human Resources Institute (AHRI). As the national association representing human resource and people management professionals, AHRI supports members with career assistance, continuous professional development, and networking opportunities.
Seek.com suggests that after completing a Masters degree in human resources there are more opportunities for HR Managers to consider roles such as HR Director, HR Consultant or HR Advisor.
Step 2: Develop your skillset
One of the key roles of HR Managers is to ensure that organisations have suitable staff now and into the future. That's achieved through strategies, policies, programs and systems that are created, managed and coordinated by HR Managers.
Another important role of HR Managers is to focus on staff wellbeing or as one HR professional puts it, "Don't forget the human element". While strategies, policies, programs and systems can support staff wellbeing, personally talking to employees can often achieve so much more.
To be effective as an HR Manager you'll need a broad range of well-developed skills, including:
Communication skills
Leadership skills
Agility and change management skills
Problem solving skills
Data management skills
Communication skills
HR Managers are known for having excellent interpersonal and communication skills, but that doesn't mean they are always extroverts.
Jane Shand is the Chief Human Resources Manager at QLD Rugby League. She describes herself as an introvert who loathes networking.
What Shand loves is coffee and getting stuff done – so she organises a coffee catch-up with someone outside of QLD Rugby League every week. That way, instead of attending a more formal networking event, she is having a coffee, which she finds makes communication much easier.
In her role, Shand communicates with external providers, board directors, executive management, senior leaders, payroll, IT and more. She says every day is different because people are unpredictable – and the older she gets the more empathetic she becomes.
"Fortunately, we no longer expect staff to 'leave their personal life at home' which gives leaders an opportunity to support them in their suffering or share in their celebrations," Shand tells Balance The Grind.
"I feel like I can be quite passionate when things are going well but I've been told my superpower is 'calm' in times of crisis."
Leadership skills
The ability to lead is implied in the name of the role HR Manager, however, leadership is not a title – it's a skill that can be learned and constantly developed.
Leadership is the ability to influence others to take a preferred action. There are different leadership styles that can be applied in particular environments to achieve effective results.
HR Managers generally lead a team, which calls for a range of leadership styles on its own. They may also apply their leadership skills when outlining a plan to the executive leadership team, speaking to an all-staff town hall meeting or in negotiations with employee representatives.
Agility and change management skills
The capability to lead change is critical for HR Managers at all levels in an organisation. That change might require agility to respond to rapidly evolving environments, it might be a continual adaptation to the competitive environment, or a planned change with specific outcomes.
As the HR leader in Australia for a global technology business, Jennifer White was charged with driving an organisational culture change program. One of the biggest challenges in this task was not influencing employees but getting their Managers on board with the change.
"The greatest difficulty is overcoming the 'busyness of business' – although day-to-day activities can give context to purpose, it's important to prioritise strategic intent," White tells Inside HR.
White's first focus in change management is to plan a strategic culture roadmap. The HR department can then hold up a mirror to the organisation to help Managers develop self-awareness about what needs to change.
However, before guiding organisations in change, White transforms her HR team to build capabilities, develop agility and become more strategic.
"Think 'for things to change, first I must change'," says White.
Both communication and leadership skills are crucial to change management, and you can develop all three capabilities in the Managing Change unit as part of ECU's Master of Human Resource Management.
Problem solving skills
Just like all the skills listed here, problem solving is a skill that can be learned.
There are many frameworks for problem solving, but essentially, they all boil down to a series of steps – identify the problem, assess possible solutions, implement a solution and then evaluate the outcome.
Sometimes the real skill in problem solving is to slow down your reaction to allow the problem solving process to deliver the maximum benefit.
Data management skills
A good digital human resource management system will combine HR planning, hiring, payroll, performance management, employee learning and development and many more human resource functions into one software package.
While you can't always choose which Human Resource Information System (HRIS) your organisation uses, you can make sure you get the most out of it with data management skills.
Data management is about identifying the role of data in business and HRM practices, locating the relevant data, then analysing that data to draw meaningful conclusions.
You can improve your data management skills in the People Analytics unit of ECU's Master of Human Resource Management.
Step 3: Build your network
Your professional network can be an invaluable resource when you need advice, some expert feedback or if you're looking for work. The key to a successful network is to build it before those needs arise.
Online study is an excellent opportunity to start building a network because you have access to like-minded professionals. And since you're studying online you can develop contacts in far-reaching places that you wouldn't necessarily encounter face-to-face.
While you're studying online you can also develop practices to grow your network so that it's effective and enjoyable – just like Jane Shand's coffee catch-ups.
You can further expand your network through membership of the Australian Human Resources Institute and other professional networking events.
Remember that building a network takes time and it's a two-way street – you'll also have ways of helping others in your network.
A good way to confirm a new contact in your network is to do something for them, such as following them on social media or commenting on their posts. Small initiatives like these will be remembered when you later contact them for help.
Step 4: Continue your human resources career progression 
Many HR careers begin with the role of Human Resources Coordinator, or another similar role such as HR Officer or HR Administrator. To be successful in these roles, candidates often have a bachelor degree n in human resources.
When it comes to remuneration, HR Coordinators can expect a salary between $65,000 and $75,000 according to Seek.com.
From the HR Coordinator role, your career path might take you into more senior generalist HR positions such as Industrial Relations Officer, Occupational Health and Safety Officer, and Project Support Officer.
ECU's Master of Human Resource Management will qualify your experience in these roles and help you differentiate yourself when you set your sights on the role of HR Manager. You'll also be well prepared for other job descriptions such as Employee Relations Manager, Personnel Relations Manager and Training and Development Manager.
As you continue your professional development, you can work your way up to positions such as Director of HR. These leadership roles require a broad range of skills and expertise, which you can develop through your postgraduate study and professional experience.
Salaries for these roles can also be extremely attractive. According to Seek.com HR Managers can expect a salary between $110,000 to $150,000, while HR Directors' salaries can grow to between $130,000 to $180,000.
Whether you're new to the world of human resource management or want to take your career in this field to the next level, ECU Online can help you achieve your goals. Find out more about our Master of Human Resource Management and download a brochure today.