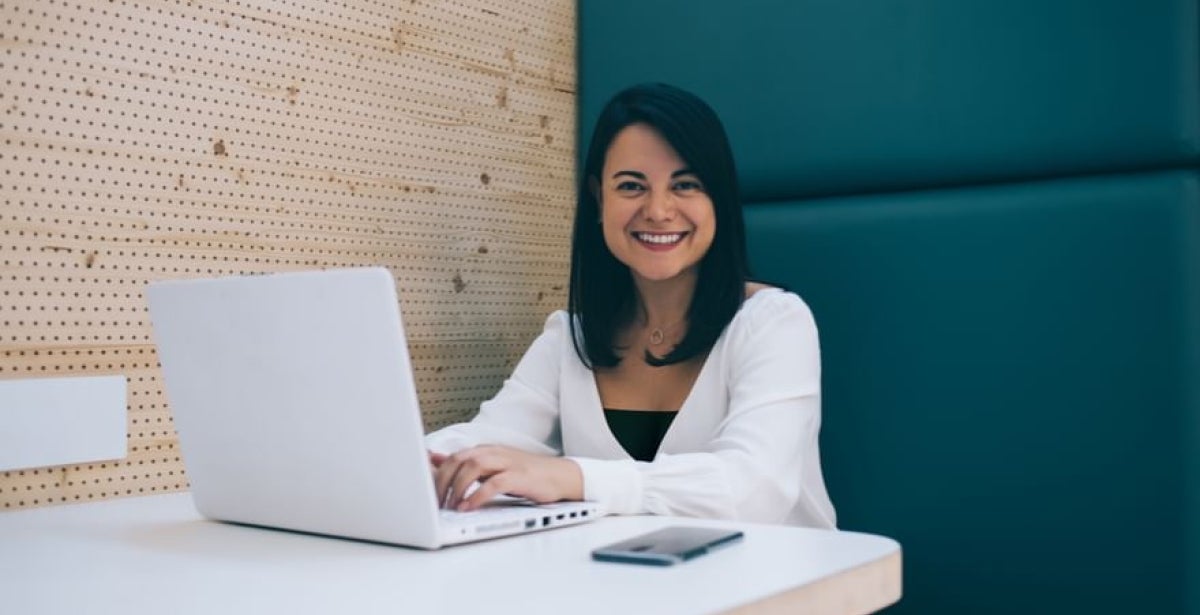 Why Should I Study Human Resource Management?
Workplaces are changing faster than ever before and the demand for experts in human resource management is growing. According to the Australian Government Department of Employment, Skills, Small and Family Business, there is a 15 per cent projected growth for human resource managers by 2025.
But what does it take to be a leader in the field of human resource management? For many, it means focussing on the 'human' side of things.
Ivan Pierce of Youi Insurance was named the Australian HR Director of the Year for 2020. He received this accolade not only for effectively managing the crisis response to COVID-19, but for investing in health and mental wellbeing, employee lifecycle mapping, people metrics and predictive data modelling.
Pierce's HR skills in workplace culture and analytics did more than just nab him the top award. They contributed to Youi's success in business administration and profits through higher retention and employee engagement.
These are the skills of the human resource management (HRM) professionals of tomorrow. Whether you are already working in HRM or dreaming about a career change, you can harness and enhance these skills with a Master of Human Resource Management.
Human resource management career outlook
According to the government's Job Outlook, human resource management is a very large occupation that had very strong growth in the five years leading up to 2020.
In fact, the ABS Labour Force Survey figures show that there were 75,100 jobs in HR departments across Australia at that time.
That very strong growth is expected to continue in the five years leading up to 2024 with a 15 per cent projected increase taking the number of jobs up to 86,800.
Why should I study human resource management?
Studying HRM does more than just improve your career outlook – it enables you to improve the efficiency, effectiveness and profitability of the organisations you work for.
"The skills taught as part of this degree help shape leaders' and managers' ideas, notions and actions for making better and more productive workplaces," says Ben Farr-Wharton, ECU's Associate Dean Management at the School of Business and Law.
Here are five reasons to study human resource management.
1. To begin a new career path
Your path to a career in HRM can begin anywhere. All you need to commence your Master of Human Resource Management with ECU Online is a bachelor degree in any discipline.
Libby Adam is a board member with Disabled Wintersport Australia (DWA) who redirected her career path with a Master of Human Resource Management.
Passionate about sport since acquiring a Bachelor of Sports Science, Adam began her career with roles in direct marketing, before moving into a HRM.
After completing a Master of Human Resource Management, Adam moved into HRM positions with GM Holden and Target, helping to focus their strategic directions. Today she's continuing to bring all those qualifications and experience to her work in HRM as well as her board membership with DWA.
2. To take your career in human resource management to the next level
If you're already working in HRM, there's no doubt that the right postgraduate degree will help your career development. With ECU Online, students with a relevant degree can fast-track their studies and complete their Master of Human Resource Management in only nine units, rather than the usual 12. In addition to completing your studies faster, you'll be deepening your knowledge in the latest and best-practice HRM methods.
While studying with ECU Online, you will be able to immerse yourself in the industry and learn from leaders in the field of HRM.
"ECU's partnerships with industry mean that our course content stays in line with cutting-edge developments in HRM. The opportunity to learn from and engage with HRM experts is one of my favourite aspects of the degree," says Dr Esmé Franken, Course Coordinator of the Master of Human Resource Management.
3. To make a positive impact on workplace culture
To most employees, workplace culture determines whether a workplace is a nice place to spend your days or not. But HRM professionals know that positive work cultures are also more productive and more profitable.
It's simple maths really. In a negative work culture, employees are likely to be more stressed, less engaged and disloyal. This leads to poor employee performance, which means more accidents, absenteeism, errors, turnover and ultimately more costs.
Not only can HRM make a positive impact on people management, but it does so without making demands or putting more pressure on employees.
"When HRM is working well, it's invisible because everyone is happy and motivated, and finding satisfaction, meaning and joy from their work," says Farr-Wharton.
HR professionals with a relevant bachelor degree who want to specialise in workplace culture can study a specialised postgraduate degree that is focused on their interests. The Graduate Certificate of People and Culture is a nested HRM course comprising three units that allow students to develop a person-centred approach to mental wellness, culture and inclusion in the workplace. This graduate certificate also opens the door to gaining a master's degree if you decide you want to continue your studies.
4. To be prepared for the future of work
If you've ever worked with an organisation that's stuck in its ways and wondered what it would take to force a change, the global response to the COVID-19 pandemic gave us an answer. Things that we thought would never be possible, like flexible working, online conferences and employee autonomy, became reality.
Of course, many organisations have been adapting to the possibilities of technology and preparing for the future of work through change management for some time.
"Organisations are changing very quickly, almost to the point of being unrecognisable to how they ran ten years ago. Organisations are shedding staff and they're shedding hierarchies. They are becoming smaller and more agile," says Farr-Wharton.
The HRM professionals of tomorrow will need more than just an understanding of agile methods of work.
Human resource managers need stronger data skills to analyse and transform big data into effective decision-making information. Analytics in HRM is reducing costs, improving strategic workforce planning and revealing talents in employees that were previously hidden.
With ECU's Master of Human Resource Management, you can develop your data skills with the unit People Analytics, which will empower you to make evidence-based decisions.
5. To make a difference
In spite of the progress made over decades of reforms and activism, workplace equality is still suffering. Recently, the Workplace Gender Equality Agency revealed that the national gender pay gap actually widened between November 2020 and May 2021.
Recent research from ECU looking at the gender gap in career trajectories of academics can be extrapolated to many professional work environments.
"Our research at Edith Cowan University's School of Business and Law found a glass ceiling and bottleneck exist at the middle level of the academic hierarchy – that is, between lecturer and senior lecturer – where the decline in the relative number of female academics is greatest," says Fleur Sharafizad, lecturer in Management in the School of Business and Law.
"These women are less likely to apply for a promotion for several reasons, including avoidance of work-life conflict and a lack of confidence in their academic work because of their competing home and career responsibilities," says Sharafizad.
Postgraduate human resource management courses can empower you to tackle the gender gap through your own career and the careers of others. ECU's Master of Human Resource Management includes the unit Diversity and Inclusion, which empowers students to identify and analyse the key barriers to creating inclusive and diverse workplaces and create strategies to address them.
Careers in human resource management
There are many careers in human resource management that can benefit from your previous work experience and a Master of Human Resource Management. These can include:
Director of People & Culture
Employment Relations Manager
Human Resource Management Consultant
Talent Acquisition Officer
Workplace Relations Manager
Training and Development Manager
Diversity and Inclusion Consultant
Kara Collins became the Director of People and Culture at Unicef Australia after working as a psychologist. In fact, she's continued to work as a psychologist throughout her two-decade career in human resources leadership. As Director of People and Culture, Collins works on policy development and creating cultures that attract and retain a talented and diverse workforce.
Employment Relations Manager and Workplace Relations Manager are roles that are often performed under other names, such as Industrial Relations Manager, Personnel Manager or simply Human Resources Manager. This is a role that requires you to be part HRM, part lawyer and part union whisperer.
Human Resource Management Consultants work as sole operators, in small businesses, or as part of larger management consulting firms. Margaret Balsillie is a Human Resource Management Consultant with Jobs Australia, a peak body that supports not-for-profit employment service providers. In this role, Balsillie provides advice to organisations across Australia on employment contracts, performance management, formal disputes and enterprise bargaining.
As a Talent Acquisition Officer, you'll be the interface between internal hiring managers and external sources of job candidates including job websites, school partnerships and social media. One of those sources, Seek.com, gives this role a five-star rating with the most common salary being $110,000.
Stig Bell is the Director of People and Culture at SBS and in that role he also demonstrates the best qualities of a Diversity and Inclusion Consultant. Bell oversaw an advertising campaign that caricatured the measures employees take to hide parts of their character – such as being Muslim, pregnant or LGBTQI+. It's not the first time Bell has used his role to emphasise the importance of Diversity and Inclusion for both employees and employers.
The world of human resource management is evolving and expanding. Now is the time to develop the skills you'll need for the senior HR management roles of tomorrow.
Become an expert in HRM with ECU's 100% online accelerated Master of Human Resource Management. Study part-time while still balancing full-time work and other commitments. Contact our Student Enrolment Advisors on 1300 707 760.