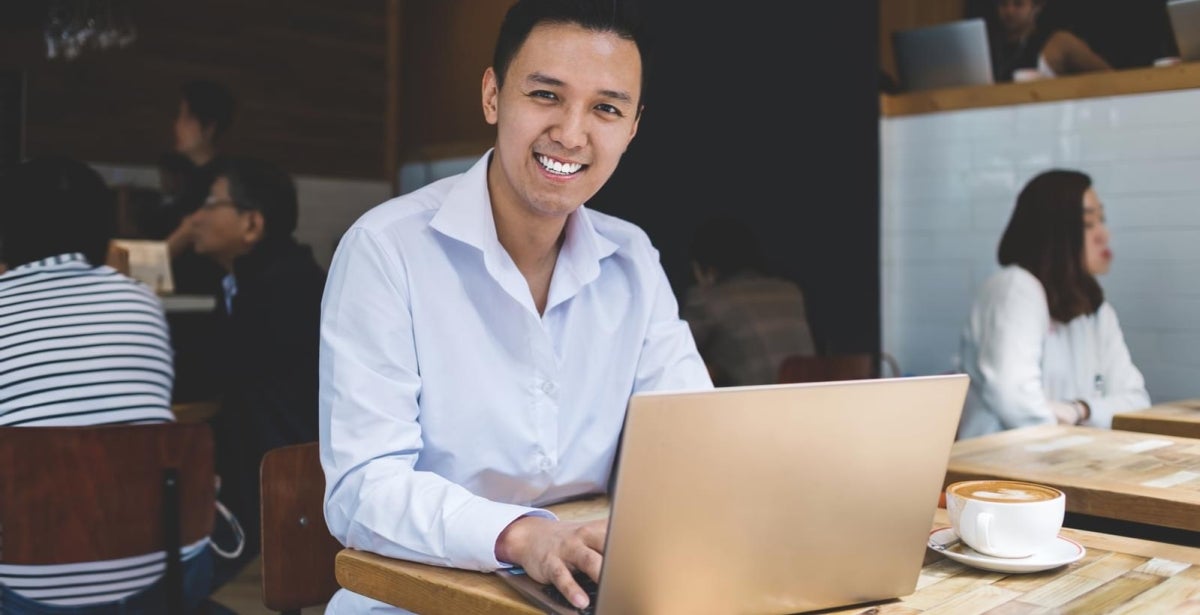 Top 8 HR skills for human resource managers
As the corporate landscape continues to evolve, so does the outlook for human resource (HR) managers and expertise required to stand out in the field. Today, HR roles are at the forefront of changes that demand a future-focused and holistic approach. 
The pandemic-induced shift towards remote and hybrid work models has not only redefined where we work but also how we work, transforming the skills needed for a human resource manager along the way. The "who" is shifting too: the 2023 Intergenerational Report predicts an ageing population is set to significantly influence Australia's workforce in the coming years, bringing unique challenges and opportunities in management, talent retention, innovation and overall growth. 
Compounding it all is the rise of artificial intelligence (AI) in the workplace and beyond, introducing both game-changing tools and ethical dilemmas. AI's potential applications in HR - from streamlined recruitment and personalised training programs to predictive analytics for talent management - promise greater efficiency and insight. But they also demand a new skill set for human resource managers, one where understanding and leveraging technology is just as important as focusing on the "human" in human resources. 
What are 8 critical HR skills?
Depending on the professional avenue chosen, HR professionals need to possess a range of skills to thrive through these dynamic shifts, including: 
Strategic thinking and planning
Enhancing human capital
Effectively driving change  
Fostering a strong workplace culture
Driving teamwork and collaboration
Communication and interpersonal expertise
Negotiation and conflict resolution
So what do these top skills look like in practice? Let's delve into more detail. 
Strategic thinking and planning
Foreseeing necessary changes and adapting HR practices to support the wider business strategy will be key for in-demand HR managers. In practice, this involves a thorough understanding of both organisational objectives and industry trends, and ensuring core HR functions - including talent acquisition and retention, development and management, cybersecurity policies and more - are in alignment. 
Enhancing human capital
The ability to attract, develop and retain top-tier talent to enhance the critical asset of human capital is one of the most valuable skills needed for a human resource manager. Modern human resource managers will be adept in recruiting leading talent and implementing education and training initiatives to increase employee engagement, innovation and overall performance. 
Effectively driving change
HR leaders are often required to become the catalysts for evolution within their organisations and act as change agents. With the professional landscape evolving rapidly, the demand for this skill set will only increase. 
Successful HR managers will possess the future-focused leadership, communication, emotional intelligence and strategic planning required to successfully drive and implement organisational change. 
Fostering a strong workplace culture
Companies with stronger culture attract higher-performing employees and tend to have higher productivity and profitability. One of the most critical HR skills is cultivating a positive workplace culture. With hybrid and remote work now a permanent fixture for many businesses, modern HR managers must know how to nurture and sustain strong working relationships in both a digital and traditional environment. 
Driving teamwork and collaboration
Effective teamwork and collaboration have long been the hallmarks of successful businesses, and are even more essential (albeit challenging) to maintain in the wake of the pandemic. 
Sought-after HR managers will possess not only an expertise in the most effective tools for online collaboration, but the ability to drive implementation, adoption and engagement amongst employees who may be across borders, continents, time zones and generations.  
Communication and interpersonal expertise 
Communication is inherent in every aspect of HR leadership. From attracting and engaging top talent, to designing and implementing development programs, to campaigning for organisational change; the ability to effectively connect with senior leadership, peers and employees is critical to organisational success. 
Negotiation and conflict resolution
Navigating and resolving workplace conflict and managing diverse talent is one of the core skills needed for a human resource manager. As office facetime shifts and employee age-gaps potentially widen, HR management will require unique and tailored conflict resolution expertise. 
Navigating cyberspace law and ethics 
The ever-evolving digital landscape brings with it ever-evolving needs for legal governance and ethical discretion. HR roles in predominantly tech environments will need leaders who are well versed in issues like privacy, security and cyber conflict to help influence employee use, policy and governance in this space. 
What is the importance of learning HR skills? 
Whether you're a current HR professional looking to advance in your career or you're looking to pivot into HR from another industry, enhancing your skill set to stay relevant in today's dizzying landscape may be worth considering. 
Up-to-date HR skills can benefit graduates when it comes to: 
Attracting and retaining top talent
No one is better placed to draw forward-thinking HR professionals into an organisation than a forward-thinking HR manager with a thorough understanding of the current corporate landscape and future trends. 
Building employee engagement
The ability to fuse modern technology with traditional HR practices and effectively engage employees spanning different time zones will be vital to organisational performance. 
Driving strategic decision-making
Effective decision-making in the corporate landscape requires a strategic mindset that understands both business goals and influential factors in the ever-changing external environment. 
Improving job prospects and earning potential 
A thorough understanding of the multifaceted influences transforming the HR industry - and ability to adapt to them - will improve the HR job outlook and make modern HR managers extremely valuable to savvy organisations.
How to improve your HR skills 
There are a number of ways both current HR professionals and aspiring HR managers can improve their skills to stay competitive. These include: 
Mentorships 
Mentorships provide excellent opportunities for learning and development. They can be highly effective for aspiring HR professionals seeking general exposure and experience in the industry, and/or current HR professionals who may want to specialise in a particular niche or increase their overall HR skills. 
Like all mentorship programs, they're centred on a structured relationship whereby a more experienced HR manager is assigned to help the less experienced mentee learn in a one on one, tailored setting. Some mentorships may involve practical experience while others may be centred on knowledge and experience sharing.
In Australia, national bodies like the Australian HR Institute and HR Plus provide mentoring services, and there are also state-wide initiatives and specialised services available. 
Focus on continuous learning 
Ongoing learning is vital to remaining relevant and effective in any position, especially one as impacted by change as human resource management. In addition to seeking out mentors, growth-conscious HR managers can expand their knowledge and skill set by seeking out collaboration and cross-functional opportunities in the workplace and beyond, attending events and joining industry networking and professional groups. 
Networking and professional groups 
The benefits of industry networking - for strengthening your business connections, gaining career advice and support, tapping into new ideas, and expanding your expertise - are well documented. To take your knowledge to the next level, look for groups and events that relate to workplace-shaping topics like organisational tech adoption, evolving work models and more. 
Gain professional qualifications 
Gaining professional qualifications is one of the most comprehensive ways to acquire the HR skills needed to thrive amidst the dynamic shifts of our working world. There are a number of courses available to suit all levels of professional and academic experience, schedules and interest areas. 
The specific entry requirements, curriculum and course timeline will vary depending on the degree. Your degree should equip you with the fundamental skills, leadership capacity and relevant expertise that the changing world of work demands. 
Aspiring human resource managers who hold a bachelor's degree in any field or equivalent prior learning with five years' of professional experience may be eligible for courses like ECU's Online Master of Human Resource Management, a Graduate Diploma of Human Resource Management (Online), or a Graduate Certificate of Human Resource Management (Online). 
Students who hold a bachelor's degree in a relevant field and meet academic admission requirements may also be eligible for a Graduate Certificate of People and Culture, or to fast-track an online Master of Human Resource Management in as little as 18 months.
Gain HR skills with ECU Online
ECU's Online Master of Human Resource Management is designed for current and aspiring human resource managers who want to become sought-after experts with a holistic, person-centred approach to workplace success. 
Fully accredited by the Australian Human Resources Institute (AHRI), the course will equip graduates with the valuable skills required to align business and people strategies, champion positive workplace culture and empower people to achieve their best. 
If you're interested in shaping the workplaces of tomorrow, reach out to one of our Student Enrolment Advisors on 1300 707 760, email future.student@studyonline.ecu.edu.au, or download a brochure.