Why study with ECU Accelerated Online?
Who should study this course?
What you will learn
Gain skills to effectively adapt to the field as it expands across the digital realm.
Understand how theories and techniques of counselling can be translated and adapted for delivery across a range of modalities to connect with and support people in unique and far-reaching ways.
Develop a person-centred approach
Learn how to walk alongside individuals in a process that values difference, supports self-discovery, builds on unique strengths, and recognises the interrelationships between individuals, communities, and social structures as important platforms for healing.
Examine the roles of counsellors working at the cultural interface
Learn the skills and abilities needed to work in the community and actively promote a positive sense of identity, culture, and heritage, with particular emphasis on Aboriginal and Torres Strait Islander people and practice.
Explore self-awareness and reflective practice
Engage in self-evaluation, critical thinking, and reflective practice to gain a deeper understanding of the self, and how this interplays with the therapeutic process, personal growth, and ongoing professional development.
What you will study
The course has 12 units of study made up as follows:
Ten core units
Professional field placement (equivalent to two units)
Work Placements
Students will undergo 250 hours of professional placement with an approved organisation, involving individual, group or couple counselling face to face or from a distance (online / remote). This provides you with the opportunity to apply theory to practice in a supervised setting, including 160 hours of 'contact' (observing or conducting counselling sessions) and 35 hours of direct supervision.
The Placement Team works on behalf of students to source placements; however, please note students in rural or remote locations may need to assist with securing a placement (or be flexible on travel and location of placement). Students undergoing a placement will also require satisfactory completion of a Working With Children Check and National Police Check, and many agencies will require an interview with students prior to starting.
NOTE: Depending on your location, you may be required to travel to a nearby major city for the three-day intensive and placement components of the Masters course. Contact one of our Student Enrolment Advisors to discuss your circumstances.
You also have the option of studying the Graduate Certificate of Counselling.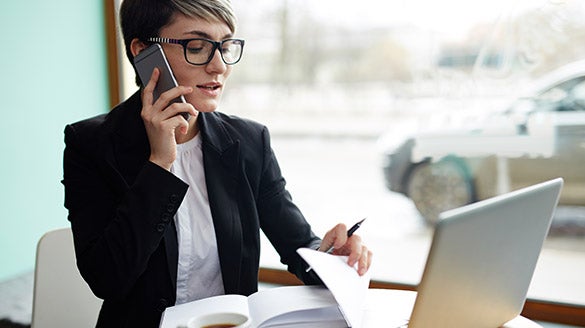 Foundations of Counselling Practice (Graduate Certificate)
Theories and Techniques in Counselling (Graduate Certificate)
The Role of the Counsellor (Graduate Certificate)
Ethics in Counselling
Counselling in a Digital World
Trauma Informed Counselling
Child and Adolescent Counselling
Counselling at the Cultural Interface: Aboriginal and Torres Strait Islander People and Practice
Mental Health Counselling
Advanced Theories and Techniques in Counselling
Student Support
Not only will you be supported by the academic staff, with feedback and answers to your academic-related questions, but you will also receive dedicated one-on-one support for all non-academic queries from your Student Success Advisor. They are available via phone or email and provide motivation and guidance to support you to achieve your study goals.
Assessment
Assessments vary from unit to unit. Please check with your Course Coordinator or Student Success Advisor about each unit assessment requirements. Assessments may include case studies, reviews, reports, portfolios, applied projects, and presentations. We do not hold exams for 100% online programs.
Professional Field Placement
Course admission requirements
A Graduate Certificate of Counselling, with equivalents considered
A personal statement about motivations to complete the course
Submission of academic transcript, two referee reports and an online interview
Academic Admission requirements (Band 6)
English Language requirements (Band 4)
Students looking to enter the Graduate Certificate of Counselling are required to submit documentation covering points four and five. Points two and three are covered during the Graduate Certificate component of the course.
FEE-HELP
The government loan scheme that applies to most postgraduate courses is known as FEE-HELP. Australian citizens and holders of a Permanent Humanitarian visa who are residing within Australia are eligible to access FEE-HELP. Using this program, you can borrow enough money from the Commonwealth Government to cover your course fees. Once your income reaches a certain level, you will pay the loan back via the tax system.
For more information on fees and the FEE-HELP loan, call us on 1300 707 760.
How to apply
Ready to apply? Our support staff are available to guide you through our three-step process.