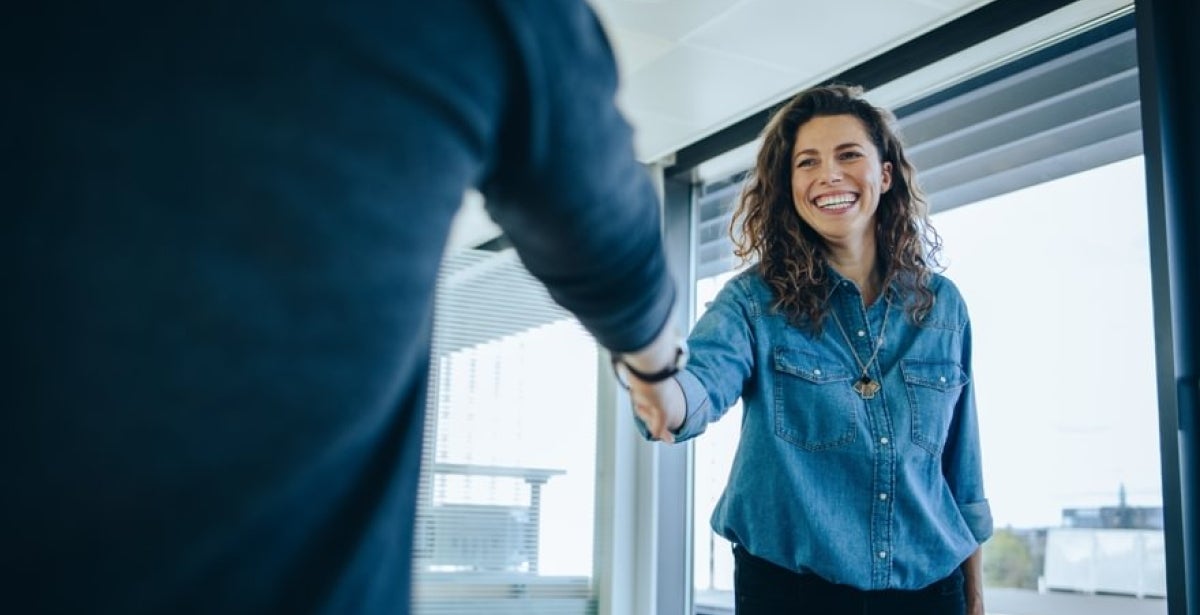 What Qualifications Do I Need for HR?
Human resource management, commonly known as HRM, plays an important role in every business. Almost every industry utilises HR professionals to ensure their staff are managed effectively and have the support they need.
Fast-changing workforces have resulted in a growing demand for HRM leaders who:
Focus on the 'human' in HR.
Have a holistic approach to workplace success.
Can respond to future trends in people and culture.
Coupled with this is an increasing interest in HR as a career, often from people with experience in entirely different industries.
So what qualifications do you need for HR?
Before we cover the range of HR qualifications available, like a Master of Human Resource Management, it's important to take a look at the variety of career options available to HR graduates.
What does an HR manager do?
There are many different types of senior HRM roles with varying responsibilities. However, there is a common theme among all human resource management positions, in that they are all people-focused.
HR managers ensure the sustainability, suitability and wellbeing of staff. This includes the recruitment, deployment and management of employees. To achieve these objectives, HR managers are responsible for creating and coordinating:
Workplace programs
HR policies
HR strategies
HR systems
HRM offers a lot of variety, depending on where your interests lie. Being in HR management allows you to play an integral role in a company or business, working across many departments.
How to get into HR management
Dr Fleur Sharafizad is a Lecturer in Management at the School of Business and Law. She suggests there are many pathways into an HR management career and has found that people usually follow one of these three avenues.
Working your way up slowly
The first way to succeed in HR management is by starting in a generalist, entry-level HR role within an organisation. This can provide great insights into HR functions, however, it can take many years to work up to a people-management level.
You may reach a career ceiling with this pathway. If you have experienced this, further studies can be the solution to advancing your career.
Pursuing further studies while gaining HR experience
There are people who start their HR careers at a generalist, entry-level stage, while simultaneously pursuing further study. Dr Sharafizad reports that "quite a few of our students pursue this pathway. It is a good way to obtain both theoretical and conceptual knowledge in tandem."
Changing careers completely
Nowadays, many people opt for a complete career change, moving into HR management from completely different industries with similar skillsets. The COVID-19 pandemic has been a catalyst for this trend [1]. Research conducted by PwC and Deloitte shows that almost 40% of Australians are seeking a new career [2].
"There are many skills that are transferable, along with the desire to re-skill in the context of HR," remarks Dr Sharafizad.
It's no surprise that in order to advance and fast-track your career in HRM, you need to have the right qualifications behind you.
In Dr Sharafizad's experience, postgraduate degrees are more likely to lead into strategic HR roles.
How does HR management benefit from skills obtained in other industries?
When considering a career change, we often focus on the skills we lack rather than the ones we have. But there is power in recognising the transferable skills we can bring to a new career [3]. Having the diversity of work experience in other industries before embarking on a career in HR can add value to potential employers.
Human resources is becoming an increasingly popular career decision, with more and more people interested in how to become an HR manager.
Dr Sharafizad emphasises that HR management has a human-centric focus, so any people skills are likely transferable to an HR role. Then there are practical soft-skills that serve as an advantage, such as:
Communication skills
Interpersonal skills
Emotional intelligence
Other useful skills for HRM include:
Problem-solving
Punctuality
Adaptability
Teamwork and collaboration
Project management
A strong work ethic
Maturity
Additionally, the analytical and critical thinking skills gained during postgraduate study are also highly transferable. "While it is generally a people-oriented role, it can also be technical, and many individuals find that aspect interesting," says Dr Sharafizad.
Dr Sharafizad's initial advice is to reflect on why you wish to move into a career in HR. Is it the people element? Do you have a passion for improving organisations and getting involved with decision-making? These are great reasons for transitioning into a career in HR.
If you have excellent communication skills, love working with people and are willing to upskill, moving into HR could be the perfect fit for you.
Why choose a master's degree in HR management?
Workplaces are changing faster than ever before, so HR management is a vital part of any company framework. It's also becoming a more attractive career for many. Investing in a master's degree will give you a comprehensive understanding of HR and help you fast-track your career.
Why study HR Management?
Choosing to study HR Management can be a very strategic career move as it's a role required for many different industries. Some of reasons include:
Starting a new career. You can enrol in our Master of Human Resource Management with any bachelor degree.
Taking your current HRM career to the next level by learning from industry experts. The Master of Human Resource Management is 100 per cent online, which provides you with the flexibility you need to work and study.
Making a positive impact on workplace culture. We spend much of our lives at work. A positive work culture leads to better productivity, which, in turn, leads to better profits. A positive work culture also leads to an improved work-life balance for all employees.
Preparing for the future of work. The COVID-19 pandemic has forced many workplaces to change their outlook on managing employees. HRM professionals of the future will need to continue thinking outside of the box for strategic solutions. With the ECU Master's program, you can learn the skills needed for a hybrid workforce.
Making a difference. Postgraduate HRM studies can empower you to promote and create workplace equality. This can have a noticeably positive impact on an employee's working life.
Career opportunities and titles for graduates of postgraduate HRM studies include:
HR Manager
HR Advisor
People and Culture Manager
Inclusion and Diversity Manager
Training and Development Manager
Human Resource Management Consultant
Employment Relations Manager
Recruitment Officer
With a Master of Human Resource Management, you'll find yourself in a prime position for one of these strategic HR roles.
Start your journey towards a rewarding HRM career
So what qualification do you need for HR? ECU's Master of Human Resource Management is the perfect way to transition into a human resource management career. This degree is accredited by the Australian Human Resources Institute (AHRI), which means you will be graduating with an industry-recognised degree.
To learn more about how our Master of Human Resource Management can help your entry into the world of HRM, download your course guide or speak with our friendly team on 1300 707 760.
Sources
[1] Australian Financial Review: Pandemic Triggers Mid-Career Crises
[2] Smart Company: The Great Resignation: Almost 40% of Aussies Planning to Change Jobs