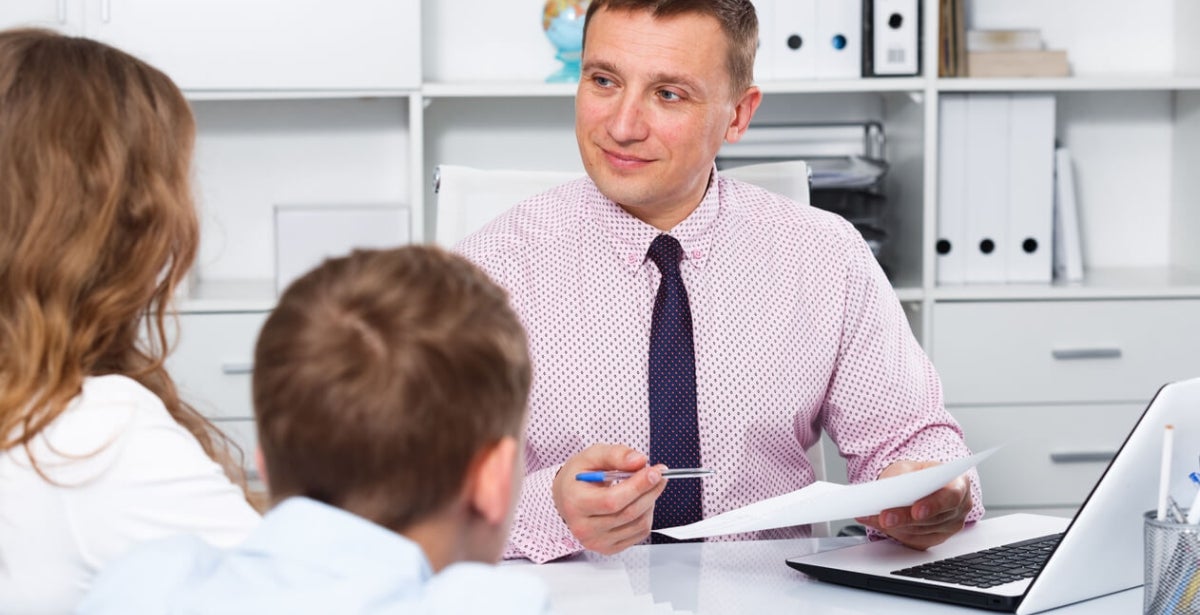 Teachers become great leaders with the right training
Leadership in education requires the business acumen of an ASX200 CEO combined with the mentoring skills of an AFL coach. While that might be a slight exaggeration, there's no argument that school leaders are working in an increasingly complex environment that calls on a broad range of skills and knowledge. 
Challenges for school leaders

When he was presented with the Australian Primary Principal of the year award at the Australian Education Awards recently, Brad Gaynor said the role of school principal had evolved substantially during his tenure. In addition to a strong background in education, he said today's principals must have proficiency in managing information technology (IT) and human resources (HR).
 
Knowing how to lead a team of teachers and delivering good academic results for students is just the beginning of effective school leadership. Many principals find themselves overseeing multimillion-dollar budgets, while others are managing substantially smaller budgets that need to stretch further and further each year.
 
Regardless of the funds available, there is increasing accountability on school leadership to ensure those resources are managed efficiently. This often goes hand-in-hand with the ability to lead community engagement in terms of fundraising, volunteering and generally activating the support of students' families, friends and communities.
 
IT is also becoming increasingly complex for school leaders with data servers, cloud storage and IT networks to be managed. But it's responding to the rapidly changing use of technology that can create the most significant challenges. How does the school position itself on social media? And how does it respond to the social media posts of students, parents and teachers?
 
Data collection and protection is another aspect of IT that is evolving and becoming increasingly dependent on effective school leadership. Establishing best-practice policies and behaviours around data are just the first step toward data security. It's also essential to build a high performing team of teachers and administrative staff to ensure those policies are applied and maintained.
 
School leaders need to be skilled in HR to build, support and develop their staff so they can establish and promote a healthy work culture.
The public scrutiny of school leaders comes from many fronts, some of which are far from the control of school leaders. News bulletins often lead with legislative changes to education and issues such as NAPLAN and the Safe Schools Coalition. These issues can raise concerns for parents, students and teachers, regardless of what's actually happening in their school.
 
To manage a broad range of challenges such as these, great leadership in education is required to create and sustain successful learning environments.
 
Effective school leadership is essential

School leaders play a vital role in the success of the classroom, overseeing efficient administration practices and building community relations. This leadership role may share some similarities with leadership in other industries, but school leaders have a unique responsibility and emotional connection with the school they lead.
 
It's this personal relationship that empowers school leaders to act in the best interests of their school, students and teachers. By understanding the local environment, its relationship to other schools and government departments, they can be innovative and responsive to prepare students for the future.
 
At the heart of all leadership decisions is high-quality education. Strong, capable leaders create a culture that enables teachers to provide personalised instruction and supports students to achieve.
 
The Australian Institute for Teaching and School Leadership has highlighted the importance of school leadership in the Principal Standard which outlines the key elements of the role:
 
1. Leading teaching and learning
2. Developing self and others
3. Leading improvement, innovation and change
4. Leading the management of the school
5. Engaging and working with the community
 
The vital ingredient in all of these elements is a deep understanding of how to lead a team.
 
Great leaders have the ability to work with other teachers to increase professional skills, motivation and trust. This helps to create high performance teams that improve outcomes for students.
 
To become school leaders, teachers must embrace continuous improvement and professional learning that focuses on how to lead a team.
 
Great leaders are not born to lead

Leadership is not an innate quality that some people are lucky enough to be born with. It's not power, authority, management, administration, control or supervision – although it involves all these things. Leadership is the learned behaviours and practices of an individual, used to direct the activities of a group towards common goals.
 
All teachers can become great leaders with the right training.
 
Edith Cowan University's Master of Education (Leading Education) provides the knowledge and understanding required for leadership in education.
 
Australian Primary Principal of the year, Mr Gaynor, acknowledged that one of the constants in his career as principal was change. Change in his role, in students and parents' expectations, and change in public scrutiny. Edith Cowan University will enable you to design and develop strategies for initiating and leading sustained organisational change.
 
You'll develop practical HR skills in conflict resolution, mentoring and performance management. There's also a focus on theoretical principles to prepare school leaders to manage staff behaviour through ethical decisions and actions.
 
The Master of Education also equips you with the ability to build high-performance teams. In addition to developing skills in staff selection, you'll learn to design professional development programs for the needs of the individual, your team and the whole school.
 
With a strong focus on the importance of school leadership, this course takes the school environment into consideration to deliver relevant, customised instruction. You'll go beyond HR management to focus on strategies that ensure sustained improvements in student performance when staff continuity is uncertain.
 
Outside the school, you'll learn strategies to engage the community in your school's plans and activities. You'll learn how to build coalitions with parent and community groups to promote diversity and social inclusion, while maintaining and enhancing the school image and reputation.
 
Most importantly, the Edith Cowan University's Master of Education can be customised to your teaching environment. A large secondary school requires different leadership practices to early childhood learning settings. With the Master of Education (Leading Education) you can select the units that suit your environment to develop the skills specific to your teaching environment.
 
Find out more about studying the Master of Education online, call us today.