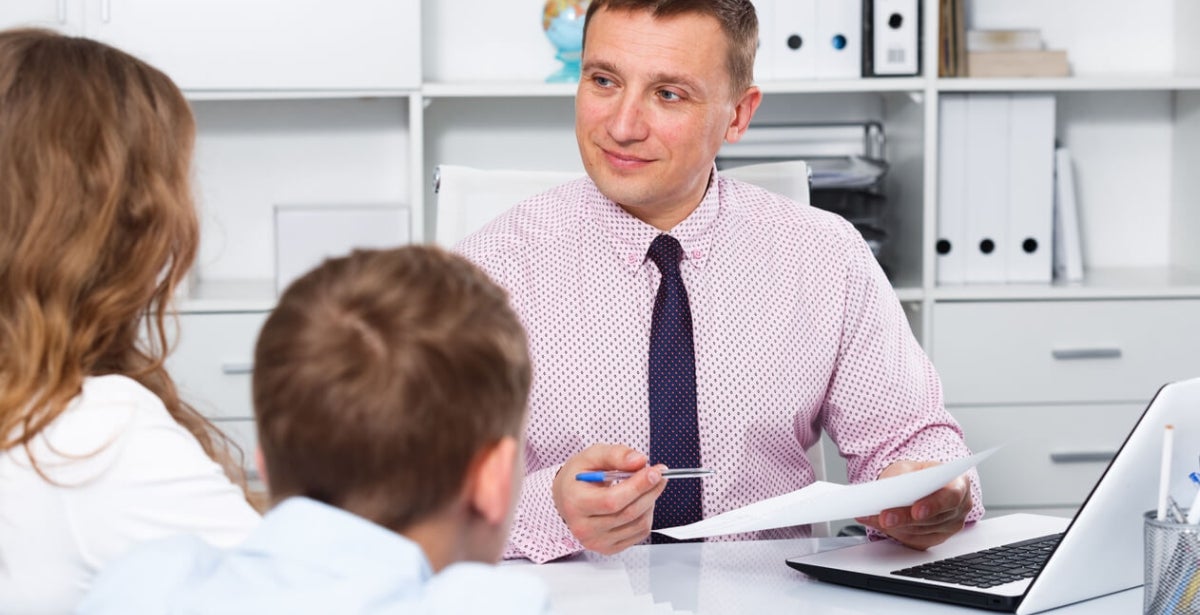 Teachers Become Great Leaders With the Right Training
Leadership in education requires the business acumen of an ASX200 CEO combined with the mentoring skills of an AFL coach. While that might be a slight exaggeration, there's no argument that school leaders are working in an increasingly complex environment that calls on a broad range of skills and knowledge. Add to that the incredible leadership required to support students and fellow professionals through a global pandemic and the skills required of teachers. There's never been a more relevant time to focus on leadership training for teachers.
Challenges for school leaders
Today's teachers and school leaders have added proficiency in managing information technology (IT) and human resources (HR) to their professional arsenals, rising to current and evolving challenges with grace and hard work.
According to Melissa Coburn in The Age, Australia's teachers continue to inspire despite hurdles. She asks, "How do they continue to do this during remote learning, working at home, with lives and children of their own? I hope those exceptional educators, of decades past and now, know that the way they revealed and nurtured our intellectual potential is never forgotten."
Coburn's ideal of the versatile, personable, tech savvy educator starts with school leaders. Knowing how to lead a team of teachers and delivering good academic results for students are just the beginning of effective school leadership.
Budget management
Many principals oversee multimillion-dollar budgets, while others are managing substantially smaller budgets that need to stretch further and further each year.
Regardless of the funds available, there's increasing accountability on school leadership to ensure that those resources are managed efficiently. This often goes hand-in-hand with the ability to lead community engagement in terms of fundraising; volunteering; and activating the support of students' families, friends and communities. How does a leader use influencing skills to convince people to support a fundraising cause when there are other competing priorities?
Changing technology
IT is also becoming increasingly complex for school leaders with data servers, cloud storage and IT networks to be managed. However, it's responding to the rapidly changing use of technology that can create the most significant challenges. How does the school position itself on social media? How does it respond to the social media posts of students, parents and teachers? How does it ensure that children from the most disadvantaged backgrounds get access to functional computers?
Data collection and protection is another aspect of IT that's developing and becoming increasingly dependent on effective school leadership. Establishing best practice policies and behaviours around data is just the first step toward data security. It's also essential to build a high-performing team of teachers and administrative staff to ensure that those policies are applied and maintained. Having a clear vision around high performance is critical. The Action Now – Classroom Ready Teachers report data is collected on a national level to monitor standards in education and how this is influenced by talented leaders.
Need for highly trained leaders
School leaders need to be skilled in HR to build, support and develop their staff, so they can establish and promote a healthy work culture. Sometimes, that also means having the ability to have a tough conversation about performance or a departmental restructure. Ultimately, a strong school leader will be focused on nurturing a positive workplace culture and developing the leaders of the future in the teaching world. Leadership training for teachers should be a core part of any development plans and performance reviews.
The public scrutiny of school leaders comes from many fronts, some of which are far from the control of school leaders. News bulletins often lead with legislative changes to education and issues such as NAPLAN and the Safe Schools Coalition. These issues can raise concerns for parents, students and teachers, regardless of what's actually happening in their school.
To manage a broad range of challenges, such as these, great leadership in education is required to create and sustain successful learning environments.
Effective school leadership is essential
The Australian Institute for Teaching and School Leadership has highlighted the importance of school leadership in the Principal Standard, which outlines the key elements of the role:
Leading teaching and learning
Developing self and others
Leading improvement, innovation and change
Leading the management of the school
Engaging and working with the community
The vital ingredient in these elements is a deep understanding of how to lead a team.
School leadership roles may share some similarities with leadership in other industries, but school leaders have a unique responsibility and emotional connection with the school they lead. They're not only using leadership skills to deliver successful lessons but also inspiring the students to engage and even become the teachers of the future.
It's this personal relationship that empowers school leaders to act in the best interests of their school, students and teachers. By understanding the local environment and its relationship to other schools and government departments, they can be innovative and responsive to prepare students for their future careers.
At the heart of all leadership decisions are high-quality educational principles. Strong leaders create a culture that enables teachers to provide personalised instruction and that supports student achievement. Pupils often look to teachers as role models and to be inspired in the classroom. A teacher with strong leadership skills will not only inspire but also motivate and ensure that students have the confidence to develop at school.
Great leaders have the ability to work with other teachers to increase professional skills, motivation and trust. This helps to create high-performance teams that improve outcomes for students. To become school leaders, teachers must embrace continuous improvement and professional learning that focus on how to lead a team. That includes insight into their behaviour, leadership training for teachers and motivational discussions.
Great leaders aren't born to lead
Leadership isn't an innate quality that some people are lucky enough to be born with. It's not power, authority, management, administration, control or supervision – although it involves all these things. Leadership is the learned behaviours and practices of an individual, used to direct the activities of a group towards common goals.
Teachers can become outstanding leaders with the right training.
Edith Cowan University's Master of Education in Early Childhood Education provides the knowledge and understanding required for leadership in education.
Build teams and school communities
The Master of Education equips you with the ability to build high-performance teams. In addition to developing skills in staff selection, you'll learn to design professional development programs for the needs of the individual, your team and the entire school. You'll also be able to network with teachers from other schools, sharing ideas and learning from each other.
You'll develop practical HR skills in conflict resolution, mentoring and performance management. There's also a focus on theoretical principles to prepare school leaders to manage staff behaviour through ethical decisions and actions. The training you receive will set you up with lifelong skills for your teaching career that'll not only support you to perform to the highest standards but also enable you to get the very best from your students.
Gain advanced leadership skills
Focusing strongly on the importance of school leadership, this course takes the school environment into consideration to deliver relevant, customised instruction. You'll go beyond HR management to focus on strategies that ensure sustained improvements in student performance when staff continuity is uncertain.
Outside the school, you'll learn strategies to engage the community in your school's plans and activities. You'll learn how to build coalitions with parent and community groups to promote diversity and social inclusion while maintaining and enhancing the school's image and reputation. Getting the parents and community on your side and engaged with a school can be a challenge but makes a tremendous difference when it succeeds.
Customise to your context
Most importantly, Edith Cowan University's Master of Education can be customised to your teaching environment. There may be an area you wish to focus on, so as you study, you learn practical strategies to implement and make a positive difference to the school during your course.
Find out more about the online Master of Education at ECU.