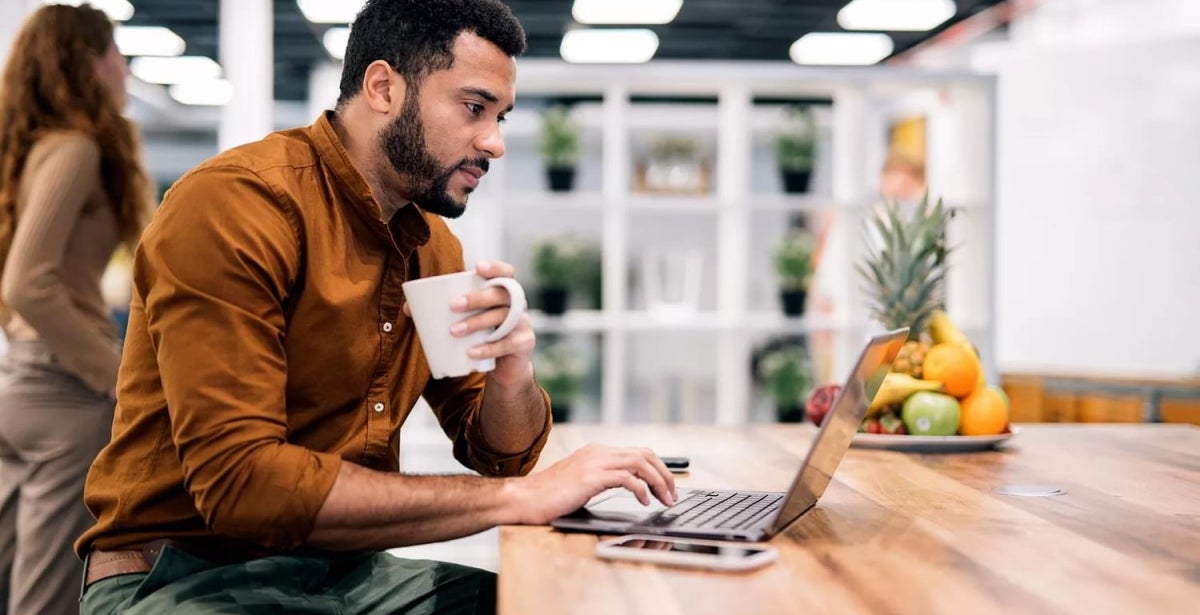 Is a Communications Degree Worth It?
Is earning a communications degree really worth it?
For many professionals, the answer is yes. Employers regularly rank communication as their most highly valued skill, according to survey data.
Communications-related roles are also in demand and growing in many industries - for instance, advertising and marketing jobs are growing at a rate of 11.4 per cent, according to Labour Market Insights. Whatever your role, communication skills can help you share information more effectively, build your professional credibility and help you drive change in your organisation. But is a communications degree going to get you where you want to go?

Let's look more closely at why studying communications could be a good choice for you.
Why communications skills matter today
If you are considering studying communications, you'll probably hear opinions like "Humanities doesn't end in a real job, like working in technology or finance," "You'll have limited opportunities," "The pay's not great," "Have you considered computer science?" or "Isn't that an 'easy' or 'soft' subject?"
The reality couldn't be further from the truth. Here's why having communication skills matter:
Opportunities across various industries
Effective communication isn't just about talking or writing. It's about connecting, understanding, and strategising. It spans multiple industries—public relations, content marketing, social media management, public affairs, advertising—and they're all growing.
Human-focused skills are critical to your career
Critical thinking, creative problem solving, active listening, conveying complex ideas and engaging people are evergreen skills. Whatever your role, these are skills that can help you succeed in your career goals (and life).
The core of all industries
Communication isn't a business option; it's a business necessity. Every industry, every business relationship thrives on it. Understanding how to communicate strategically and authentically is essential regardless of the field.
Investing in growth
Financial returns? Yes, but also personal growth, versatility and resilience. A career in communications isn't just about a payslip—it's about thriving in a wide variety of roles that mix creativity with strategy and critical thinking with adaptability.
If communications is your forte, navigating a career that makes the most of your skill set is easy. Let's explore your options further.
Why choose to do a communications degree?
Professionals who choose to do a communications degree come from a range of industries and experience levels, and their goals will also vary. 

However, it's fair to say there are a lot of benefits of studying a communications degree. These include:
Build professional credibility. A communications degree helps you master the skills that glue our society together. In a world filled with noise, a professional communicator stands out. This degree equips you to be the voice that's heard and respected.
Increased number of career paths. What industry doesn't need strong communicators? From corporate boardrooms to non-profits to tech start-ups, the need for clear, compelling communication is universal. With a communications degree, you become a vital asset, a bridge connecting ideas, people, and solutions. 
Future-proof your career with higher education. Technology is reshaping how we live and work, but guess what's not going out of style? Human connection. People talking to people. Understanding, empathy, creativity, critical thinking —these are the things robots can't replace. 
Are communications graduates in demand?
A communications degree is always relevant - it helps you adapt, grow, and thrive, no matter how the world changes. And skills like interpreting human emotions, crafting compelling stories, and creating communication strategies will always be in demand. 
According to the latest Australian Government statistics:
Employers highly value communications skills, including speaking and writing effectively, expressing ideas, presentation skills and excellent written communication.
Marketing, branding, social media, and advertising are all experiencing 11.4 per cent job growth.
For journalists and copywriters, the Australian Government predicts 7.1 per cent job growth over the next 3 years.
Multimedia specialists are likely to see a 13.7 per cent growth in jobs over the next three years.
How communications skills will help you stand out
The world of business is demanding authentic, intelligent, creative communicators. With a postgraduate communications degree, you won't just meet demand. You'll help shape the future. 
Thrive in evolving industries and rapid technological change
Effective communicators are vital for navigating new work environments and industry shifts. You can use your skills to help others weather the transition and thrive.
Big business values communication-related qualifications
Corporations know the importance of clear messaging in boosting their brand presence and engaging their target audiences. With a degree in communication, you'll help them build better business relationships and demonstrate their unique identity.  
Be ready for emerging trends in communication careers
As technology evolves, so does the way we communicate. For example, social media platforms aren't just for fun—they're now serious business. Podcasting, streaming, and video content—creative, tech-savvy communicators are shaping how we consume information.
Maintain strong communication in evolving workplaces 
Lockdowns taught us the power of digital media and communication. With remote working firmly on workers' agendas, global businesses need people who can communicate across online channels to drive productivity and cultural cohesion.
While technology trends come and go, good communication skills are evergreen. Adapting to new platforms, understanding different audiences, and staying current as new channels emerge will see you thrive in a rapidly changing world. 
What jobs can I get with a communications degree?
Is a communications degree worth it in today's job market? Absolutely! A communications degree can open the door to a range of career options. Here's the data and average salary predictions, according to Seek:
Communications officer ($110,000 to $130,000) 
You'll oversee an organisation's brand messaging, media strategy, social media, and internal communications to enhance its image. 
PR specialist ($80,000 to $100,000)
This role will see you leading communications between organisations and their target audience, managing their brand reputation, and building and maintaining close media relationships to make sure your client gets positive coverage. 
Social media manager ($75,000 to $95,000)
You'll collaborate with business owners, product managers, agencies, and influencers to plan and create content for social media campaigns across platforms.
Content/copywriter roles ($65,000 to $95,000+)
Content writers produce informative, engaging, brand-aligned copy designed to capture an audience's attention and connect them to a brand's values. As a copywriter, you'll focus on persuasive, conversion-driven content that makes audiences click, like, and buy. If you prefer big-picture thinking, a content manager role might be perfect. You'll create a strategy for creating, curating and coordinating content across communications platforms that aligns with your employer's brand objectives.
Marketing/brand strategist ($75,000 to $100,000)
As a marketing strategist, you'll analyse the latest market trends and your company's competitors to devise targeted strategies that achieve business objectives. A brand strategist shapes a company's identity, ensuring visuals, messaging, and positioning are aligned to appeal to a target audience and drive business growth.
Corporate communications manager ($110,000 to $125,000)
If you like the sound of strategising internal and external messaging, promoting a positive corporate image, and enhancing relationships with stakeholders, this role would be ideal.
A communications degree equips you with versatile skills you can apply across various fields and industries. Whether you're interested in the corporate world, non-profits, government or creative industries, the list of roles you can do is long. 
Here are a few more communications jobs to consider:
Marketing communications manager
Communications consultant
Speech writer
Lobbyist
Crisis communications manager
Event planner
Advertising account executive
Digital marketing specialist
Customer relations manager
Community engagement manager
Broadcasting producer
Education and training coordinator
International relations specialist
Communications director
Environmental communications specialist.
Choose your learning path
Undergraduate degree
Diving into the world of communications for the first time? A three-to-four-year bachelor's degree in Communications will give you an entry-level understanding of the industry and help you discover your perfect place in it. 
Explore subjects such as media and society, journalism, creative writing, SEO, public relations, film & TV to get a broad overview of the communications landscape that will set you up well for further study and specialisation.
Postgraduate degree
Graduate Certificate
Need to upskill quickly? ECU Online's Graduate Certificate of Communication is ideal for expanding your knowledge and applying new skills to your current workplace challenges. 
This six-month (minimum) online programme lets you choose foundational subjects in a study area that interests you, so you can customise your learning to match your career objectives. 
Graduate Diploma
Or you can focus on strengthening your strategic communication skills by choosing ECU Online's Graduate Diploma of Communication. 
In just twelve months (minimum), you'll have advanced skills in digital communications to expand your career opportunities in the field and be ready to take on your next challenge—postgraduate studies.
Master's degree
Ready to take the corporate world by storm and ignite meaningful change? With ECU's Master of Communication, you'll dive deeply into technical and strategic communication, learning to create solutions that address organisational challenges.
Learn from industry leaders: Our master's degree course content has been created by top academics and industry experts in Communications, built on ECU's reputation for quality research in social media, PR, identity, and cultural diversity.
Discover what it takes to be a great communicator: Master techniques and strategies to innovate and lead communication in your workplace. Harness responsible, inclusive, and creative principles to get ahead in your career.
Flexible, 100% online delivery: ECU's online delivery lets you fit study around your schedule and apply your new skills right away. Focus on one seven-week unit at a time, supported by our immersive online learning system.
Have a relevant degree or qualification? Fast-track your postgraduate study and complete the Master of Communication in just nine units.
Time to leap into a rewarding new career? 
Gain future-proof communication skills and become a leader of communication in the workplace with ECU Online's Master of Communication.
Reach out to one of our Student Enrolment Advisors on 1300 707 760, email future.student@studyonline.ecu.edu.au, or download a brochure from our website.