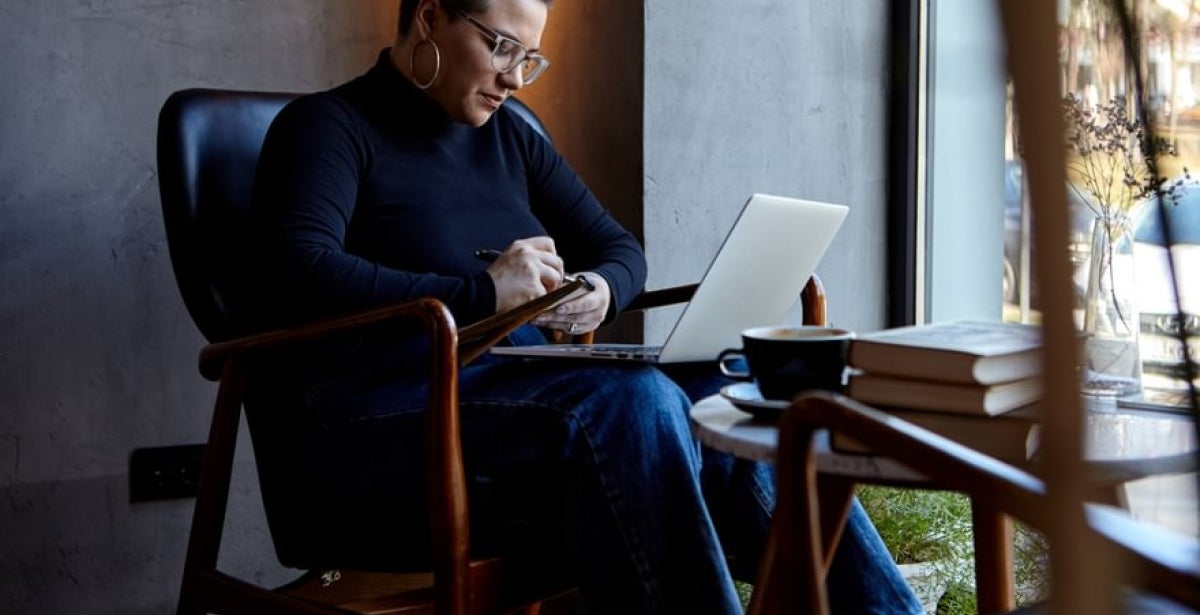 Why Study Psychology Online?
Are you fascinated by human behaviour, interested in how the human mind works or how our thoughts and memories function? Have you ever wondered about child development and learning?
These are just some of the reasons behind why people choose to study psychology. This field is highly diverse and rewarding, so it often appeals to those that are:
Looking to change their careers.
Wanting to apply the principles of psychology within their current industries.
So, with that in mind, let's take a look into the world of psychology by exploring the following questions:
Why study psychology?
Is there a demand for psychologists?
Why is studying psychology important?
Can you study psychology online?
Why study psychology?
Associate Professor Melissa Davis of ECU's School of Arts and Humanities says the most common reason people have an interest in psychology is "to learn more about human behaviour". The rewards of learning about this field and gaining these skills are vast.
Diverse career opportunities
The field of psychology is diverse. Becoming a registered psychologist is not the only option for psychology graduates.
In fact, the field of psychology can be extremely diverse in terms of job roles and career paths.[1]
Many different industries benefit from understanding psychology, including:
Marketing – where psychology helps marketers understand consumer behaviour.
Human resources and recruitment – where HR professionals are able to differentiate between job applicants and provide techniques to improve employee performance.
Education – where teachers and guardians are able to maximise young students' learning environments.
Health – where psychology can play a powerful role in reducing beliefs and behaviours contributing to poor health.
Corrective services – where the incarcerated can be taught skills and coping mechanisms that will allow them to better address their issues upon release.
Understanding different behaviours and personality types
The desire to understand different human behaviours and personalities is another reason why people choose to study psychology. After all, not everyone thinks and feels the same way. This knowledge can help you develop stronger soft skills within your current role, as well as equip you with the fortitude to seek out a new career.
Learning human development
You may decide to study psychology to gain an understanding of the different stages of development. How people behave and what they need depends on where they are in their lives.
Learning about psychology can teach you the main development stages and what people usually need at every stage. This includes learning how critical a child's early development is for the rest of their life. These insights can be applied in a number of fields, such as education or social work.
Exploring our unconscious thoughts
A large part of psychology is working out why we behave the way we do in specific circumstances, especially in times of stress. What unconscious processes take over when we least expect them to? What do those processes say about us?
This is the realm of psychology that explores our deeper conditioning, and it does this through interpreting our inner worlds to better understand how they manifest in our day-to-day lives.
This can help us to reflect and make the changes we need to lead happier lives. We can also help others to reflect on their lives and improve on their wellbeing as a result.
Distinguishing between mild and severe mental health problems
There are many misconceptions about mental illness. While there is now more awareness around mental health and mental illness than ever before, many people are still uncomfortable opening up about mental health difficulties. Psychologists can help people talk through their issues in a confidential and safe manner, as well as diagnosing mental health problems, assessing symptoms and implementing interventions that are based on the latest research evidence.
The more that's understood about mental health conditions, the easier it becomes to:
Understand what people are going through and helping them facilitate change.
Reduce the stigma and misconceptions held by society around the topic of mental illness.
Research and new discoveries
Psychology is ever-evolving as researchers constantly develop new understandings of human behaviour. New theories and models of human behaviour and development lead to new and interesting ways to help people live their best lives.
A psychology degree equips you with a range of transferable skills, from effective communication to critical thinking. It can also help refine your research and writing skills.
"The competencies and knowledge that you gain from studying psychology are much broader than counselling skills," says Associate Professor Davis.
Regardless of whether you decide to become a registered psychologist or not, the expertise you gain through studying psychology can serve you well in any industry.
Is there a demand for psychologists?
There has been a growing need for well-qualified mental health professionals.
General practitioners have reported that specialists are increasingly unavailable.[2] According to the APS, one in three psychologists are currently unable to take on new clients. This is up from one in five in June 2021. Before the COVID-19 pandemic, only 1 in 100 psychologists were unable to take on new clients.[3]
Looking forward, the need for qualified psychologists is only going to increase. This can be due to the following contributing factors.
The ongoing effects of the COVID-19 pandemic
The COVID-19 pandemic has created additional stress for many people due to lockdowns and job losses. This has meant that many more Australians need access to psychologists and other mental health professionals.
The effects of the COVID-19 pandemic have shown the importance of improving mental health support across the board. And mental health professionals aren't just limited to being registered psychologists. They also include professions like mental health nurses and counsellors.
A faster, more digitalised world
Today's world has become faster, more competitive and more digitalised. As a result, some of us are finding it more difficult to set time aside for ourselves.
Individuals find themselves dealing with issues like depression, anxiety, sleeplessness or irritability.
As a society, we now recognise the value in seeking professional help for these issues, not just for ourselves but for the wellbeing of those around us.
Relationship issues
Mental health issues aren't the only reason why we need psychologists. Another common reason to seek professional help is for relationship difficulties.
Being able to connect with others and form and maintain healthy relationships is vital for our wellbeing. And if we are experiencing difficulties in our relationships, it is likely to impact other areas of our lives. Therapy can help people:
Understand why they form relationships in the way they do.
Work on forming healthier connections with others.
Grief
Grief is a normal and healthy process. For some, the grieving process can take longer, leaving them feeling isolated when they lose someone important.
Sessions with a psychologist create a safe place for people to work through their grief. It allows them to tell their story and have their feelings validated.
Low self-esteem
There are many people who struggle with low self-esteem. This normally stems from childhood and can adversely affect their adult lives.
Psychologists can help people overcome their low self-esteem and build confidence.
Why is studying psychology important?
The field of psychology is fascinating, varied and diverse. A psychology qualification is not only a stepping stone towards a career as a psychologist – you can also apply your learning across many industries.
If you're asking yourself "Why should I study psychology?" then consider the possible applications of a psychology degree. If you want to change careers and enjoy helping others, this could be the pathway for you.
There are many other avenues to help others with a psychology degree, for example, by:
Being a counsellor
Being a mental health practitioner
Being a sports psychologist
Working in human resources
Conducting research
A psychology degree can also help you upskill in your current occupation. Marketing specialists, for example, can benefit from knowing about consumer psychology.
"The psychological literacy and critical thinking you will learn from the Graduate Diploma of Psychology will give you a deeper understanding and the ability to analyse and evaluate everyday information about human behaviour," says Associate Professor Davis.
Can you study psychology online?
Whether you dream of becoming a psychologist or want to build new skills that you can apply to your current role, studying online can help you reach your goals.
Studying your psychology degree online is flexible and allows you to tailor your education to fit your busy schedule because you don't need to attend lectures on campus or be available to learn at specific times.
The beauty of the online format is that it provides the flexibility to study at a time and place that suits you. That means you don't have to quit your job while you upskill or start pursuing a new career path.
ECU Online has two options to choose from.
The first is the Graduate Diploma of Psychology. This degree is for students who have never studied psychology before and provides a strong foundation in the field. It's a great option for people who want to gain skills in psychology that can be applied to their current role. Alternatively, it can be the first step in the pathway to becoming a registered psychologist.
For students who have already studied psychology (and have either an undergraduate degree with a major in psychology or a bridging degree like the Graduate Diploma of Psychology), the next step is the Graduate Diploma of Psychology (Advanced). This degree will expand your understanding of psychological science and prepare you to take your preferred pathway towards a career as a psychologist. It is the next step towards becoming a registered psychologist and will prepare you to enrol in a Higher degree or 5+1 pathway course and apply for provisional registration.
You will be part of a community where you can interact with other students through our accessible online learning environment. You'll also study a curriculum designed and delivered by experienced psychology researchers and practitioners.
Why study psychology with ECU Online?
You don't need to quit your day job to study psychology online in Australia. ECU Online's psychology degrees provide the perfect platform to:
Transition into a psychology career.
Upskill and gain valuable skills and knowledge for your current industry.
ECU Online provides support to students, including tips to balance work, study and family life and a dedicated Student Success Advisor to help with any non-academic enquiries during your study.
To learn more about studying psychology online, visit our Graduate Diploma of Psychology or Graduate Diploma of Psychology (Advanced) pages to download your course guide, or speak with our friendly team on 1300 707 760.
Sources
[1] Australian Psychological Society: Psychologists talk about their careers
[2] ABC: Mental health specialists closing books as demand peaks during COVID-19 pandemic
[3] Australian Psychological Society: Unpaid, underfunded and overworked: Psychologists on the brink