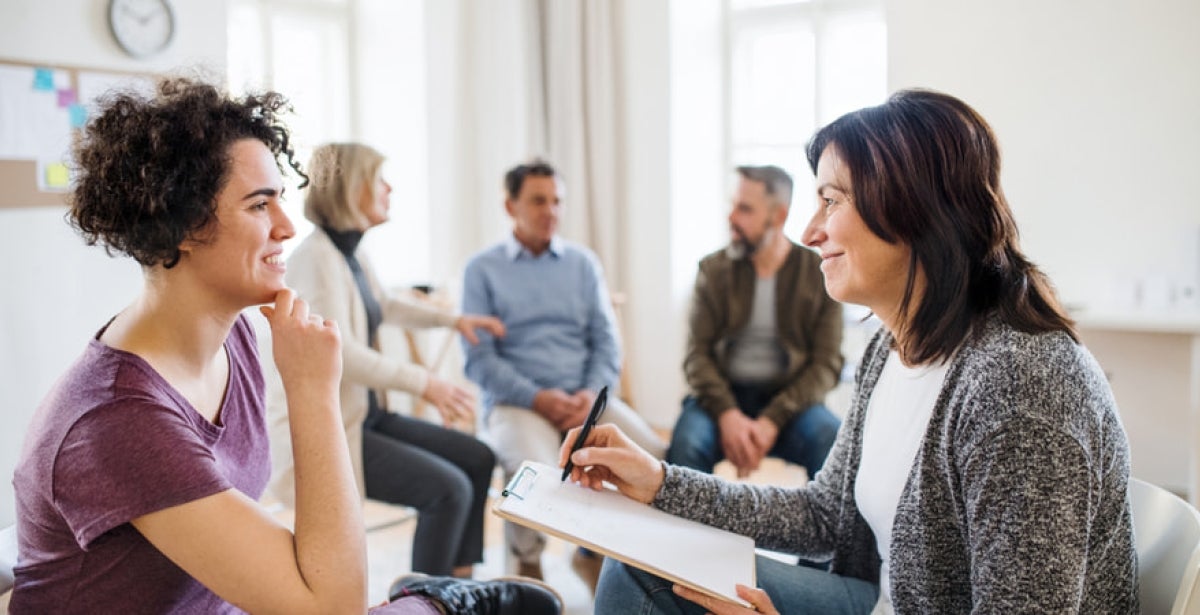 What are the Career Opportunities for Counsellors?
Job opportunities for counsellors are on the rise – literally. On Seek.com's list of Australia's 20 most-needed jobs, the category of Psychology, Counselling & Social Work sits at number 15. A year ago it was ranked at number 24, highlighting the recent increase in demand for these roles.
There are career opportunities for counsellors in schools, mental health services, prisons and a wide variety of industries and organisations across the country.
Government initiatives are also boosting the career opportunities of counsellors. State governments are creating additional positions for counsellors in schools. The Federal Government is funding additional telehealth sessions for online and remote counselling.
Even before a global pandemic, Job Outlook was forecasting a 25 per cent jump in the number of people with careers in counselling.
If you're still asking yourself if counselling a good career in Australia, then the answer is a resounding 'yes'. Let's take a closer look at where you can work as a counsellor.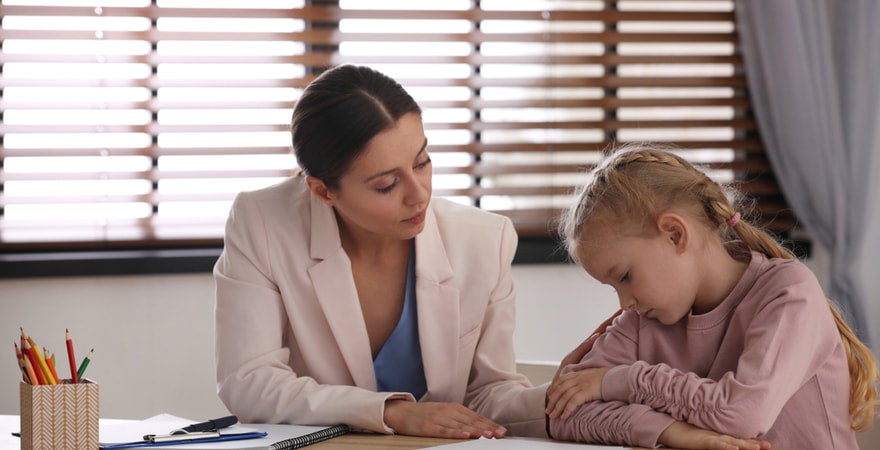 You can become a school counsellor in Australia
Over the next three years, the New South Wales government will create 100 new job opportunities for counsellors. The goal is to ensure that every high school in the state has access to a highly qualified mental health professional.
These services are an important response to issues such as bullying, anxiety, stress and other challenges that students encounter at school. They also play a valuable role in helping students manage extracurricular stresses, such as bushfires and the coronavirus pandemic.
Georgina Akers is the Course Coordinator of ECU's Master of Counselling and points out that counsellors can play a vital role in a student's education.
"In the past we've been conditioned to think of a child or young person's behaviour as either "good" or "bad". All too often we hear of labels for children, such as "he's the 'naughty' kid or she's just 'attention seeking'," says Akers.
"Instead, if we can view challenging behaviour as a symptom of an emotional need, and consider this through the lens of the child's stage of development, we have a better understanding of what's really happening for that child. By sensitively attuning and responding to the underlying needs, we provide a space for emotional regulation and enhance the child's sense of safety and security. In this environment challenging behaviours naturally improve "
Qualified teachers can upskill with a counselling degree
For some school counselling careers in Australia, it's a prerequisite to hold a teaching qualification as well as a postgraduate degree in counselling. Teachers in Queensland and New South Wales can ensure they're qualified for school counselling roles with ECU's online Master of Counselling.
By combining teaching and counselling skills, you have a powerful set of resources to help students reach their goals.
"When we're able to identify, celebrate and build on individual strengths, we can empower students to be heard and make positive choices that are relevant to them," says Akers.
You could take on a role in mental health and community services
The Australian Institute of Health and Welfare reports that there are almost 1700 specialised mental health facilities across Australia. In the financial year 2018-19, 4.3 million people received prescriptions related to mental health.
"Counselling and Psychotherapy graduates are often coveted for many associate roles in the helping and mental health industry," says Milan Vojnovic, Unit Coordinator of ECU's Master of Counselling.
"These roles include case managers, case workers, NDIS support, carers, mentors, housing support, suicide prevention, trainers, group facilitators, drug and alcohol, mediators and more."
Counselling can lead to unique career paths
Aside from more typical roles in mental health, there are opportunities to work outside the counselling room. An example would be a farm called The Therapy Pod in Tallebudgera Valley on the Gold Coast. It's where counsellor Jane Ashton meets people in a paddock with a horse.
"The horse provides a biofeedback mechanism to help the client get a greater awareness of what's going on physiologically in their own body," says Ashton.
As an equine counsellor, Ashton also works with llamas, goats, dogs, guinea pigs and a lizard.
"They're very good at teaching us how to be present in the moment, teaching one how to self-regulate and how to accept what is."
Another surprising fact about this mental health service is that it's managed to overcome COVID-19 lockdowns and continue to support people who may be experiencing isolation.
"Some of our clients have gone online, which I never imagined. The horses have engaged through the telephone process of holding up the Skype," says Ashton.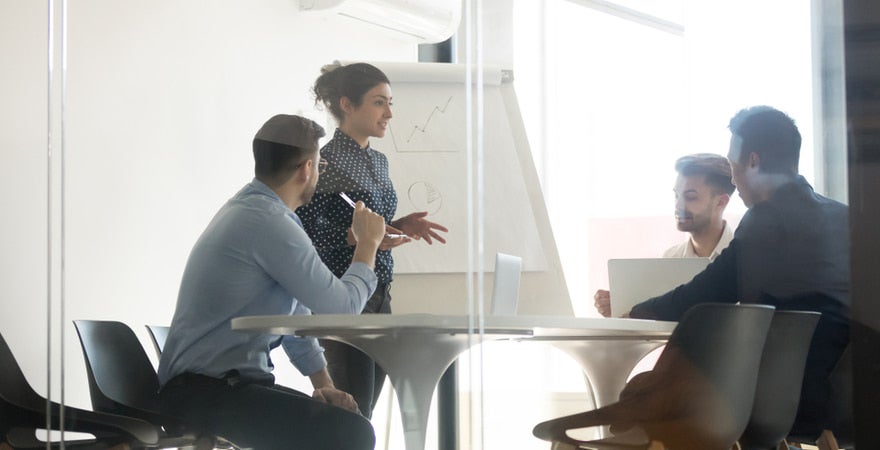 Try applying counselling skills in your current industry
If you're still asking yourself, 'what job can I get with a counselling degree?', then you may be surprised to find that the answer is closer than you think.
Dan Auerbach had a successful career in business before becoming a counsellor and psychotherapist for individuals and couples. With his experience in business, Auerbach is now also consulting with organisations and government departments on mental health in the workplace. But it was a bit of a journey to get there.
"At first there was a lot to sacrifice in terms of salary and having to retrain and compete for entry level jobs," says Auerbach.
"I eventually completed graduate qualifications in Counselling and started in Youth Support work and then as a Drug & Alcohol therapist at a private psychiatric hospital. While I was working, I continued to study Adult Psychotherapy and then later on went on to complete studies in couples counselling," says Auerbach.
From human resources to healthcare, knowledge of counselling can be useful in many fields
Vojnovic says you can shorten your path to success by applying counselling skills in your current industry.
"Having a counselling degree can complement and make you more competitive if you have an existing separate degree such as HR, teaching, nursing, law, police, GPs and others."
It's an opportunity to capitalise on your existing skills and experience that can be realised with a Master of Counselling from ECU.
"These roles focus more on the practical aspects to support their needs. Counselling targets the emotional regulation, perception of the issue and resolving past burdens that are aggravating the present," says Vojnovic.
"It's facilitating healing through the therapeutic alliance and other inner, phenomenological and cognitive processes."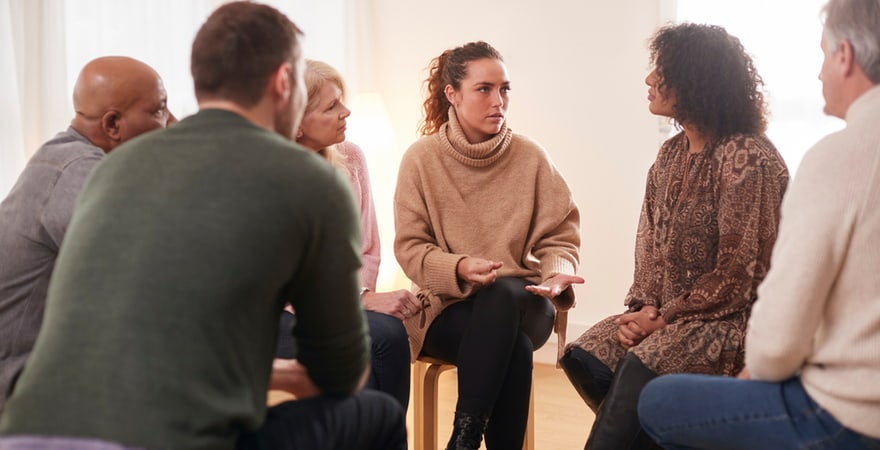 Studying to be a counsellor can help you pivot to a new career
Melissa Stanger was a journalist, but she had always been fascinated with psychology after an early encounter with it at university.
"Working as a journalist gave me a lot of insight into the impact that stories can have on our lives, and it's a huge passion of mine to help people hone their stories — especially the meanings of their stories — in order to make sense of them and how they've shaped who they've become," explains Stanger.
After seeing her co-workers responding to tragedy in real-time, without the opportunity for emotional recovery, Stanger retrained to become a psychotherapist. Part of her work now involves supporting journalists.
"Many journalists find it difficult to talk about how taxing their work is with supervisors and fellow reporters for fear of coming off as too sensitive or unfit to do their jobs, when this isn't the case at all," says Stanger.
You can work as a counsellor in a prison or correctional facility
Renae Bretherton had just two weeks left to serve on an 18-month sentence in a Darwin prison – but she didn't think she'd live to see freedom. After trying for six months to access a suitable counsellor, she met Joan Washington, a counsellor with Stand By - Support After Suicide.
"It's not something we would normally do but given there was a lack of counselling services in there, we made a decision to work with a couple of women there to support them, given their level of complex trauma," says Washington.
In part, Bretherton credits the support of her counsellor with saving her life. She's now a passionate advocate for change in the prison system.
"Shouldn't we be giving the best opportunity to help ourselves while we're in the system, so we come out a better version of the version that went in?" asks Bretherton.
Counsellors from a wide range of support services work with people after they have left prison. Working as a counsellor inside a prison can be challenging as James Rose discovered.
"The first time I caught sight of a prisoner, it startled me so badly that I wondered whether I truly wanted to work here."
Rose is a licensed graduate professional counsellor working as a mental health counsellor at the Frederick County Adult Detention Center in the United States.
"Sometimes I can help them. Sometimes that is limited to helping them maintain their emotional balance while they do their time in lockup," says Rose.
"Most seem grateful to meet someone who will at least listen to their story."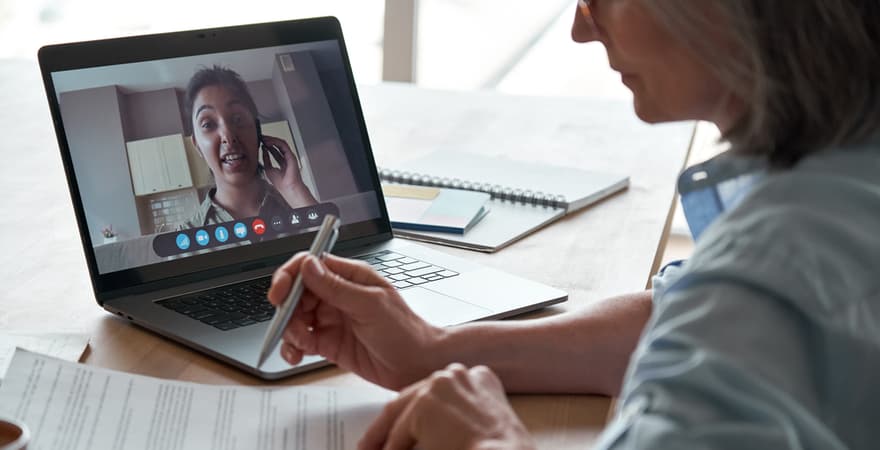 Consider entering the growing field of remote and online counselling
One of the silver linings of the coronavirus pandemic has been the rapid uptake of telehealth.
Resistance from both practitioners and patients quickly evaporated when lockdowns forced medical consultations online and the Federal Government subsidised telehealth appointments.
Even the horses in equine therapy are comfortable with it!
Meanwhile, organisations like the National Youth Mental Health Foundation's Headspace have been using online counselling for a number of years to reach regional and remote youth. Headspace group chats bring young people together in a safe space online to discuss common issues.
Headspace also offers one-to-one counselling online, on the phone, or over email.
There's no doubt that the field of remote and online counselling will continue to grow. In fact, it's also likely to lead to even more career opportunities in counselling.

What other jobs can counsellors do? Your options are only limited by your imagination and your qualifications.
Gain the skills you need to succeed as a counsellor in any environment with a Master of Counselling from ECU.
If you or someone you know needs support, you can find help from the following services: