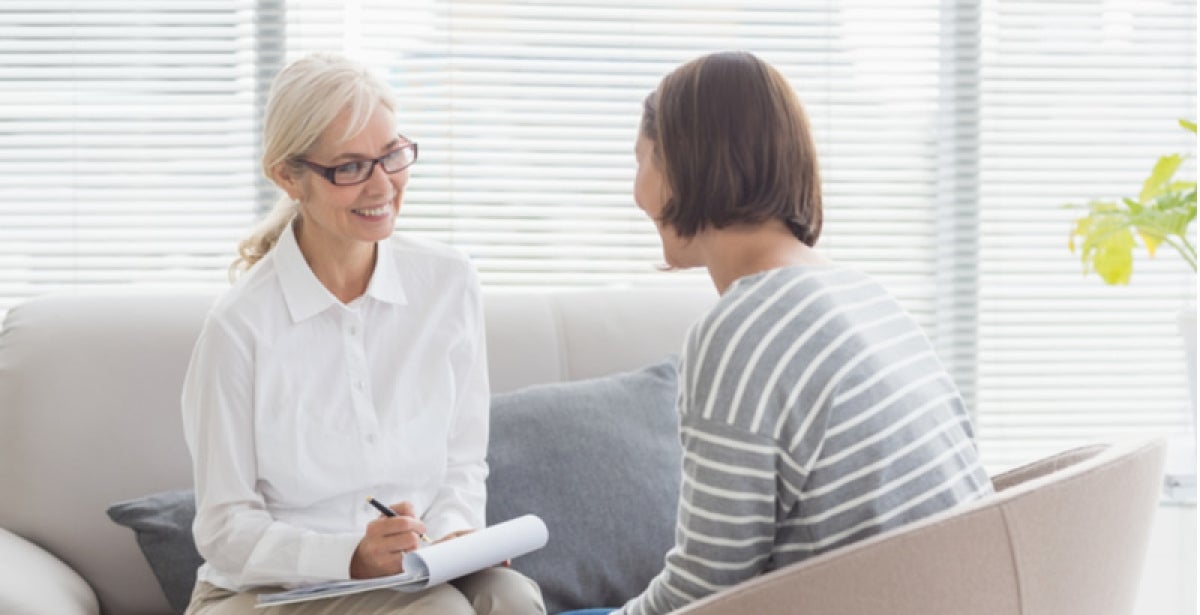 How to Become a Counsellor
The role of a counsellor is often defined as helping people identify and effectively respond to emotional, social and educational challenges. But this clinical summary strips out the humanity that attracts many to the role from very diverse backgrounds.
Lifeline crisis support counsellor Ruben Mackellar considers the role of a counsellor to be more of a collaboration.
"I'm the person who'll look at the situation with you and basically say, look, there's a fire there. Let's work out all our options here to see what we can do to put it out," explains Mackellar. This approach to counselling can be applied in schools, social services, health services, mediation, career counselling, financial counselling and in large organisations. It acknowledges the value of the life experience of the counsellor as well as their formal qualifications in helping others.
Let's take a closer look at how to become a counsellor in Australia.
The demand for counsellors in Australia is growing
At the peak of Australia's coronavirus lockdown, Mackellar says that Lifeline was receiving a call every 30 seconds. Callers seeking crisis support often had to wait on hold for 15 or 20 minutes before speaking to MacKellar or one of his colleagues.
While the pandemic has shined a spotlight on the demand for counsellors in Australia, the number of people working as professional counsellors has actually been growing for some time. There were 19,200 counsellors spread across Australia in 2014 – a community that grew to 31,200 by 2019.
Looking forward to 2024, the Australian Government's Job Outlook predicts there will be 38,900 people working as qualified counsellors.
And it's worth noting that this figure was determined prior to the impact of COVID-19, so it's possible that we could see even greater demand.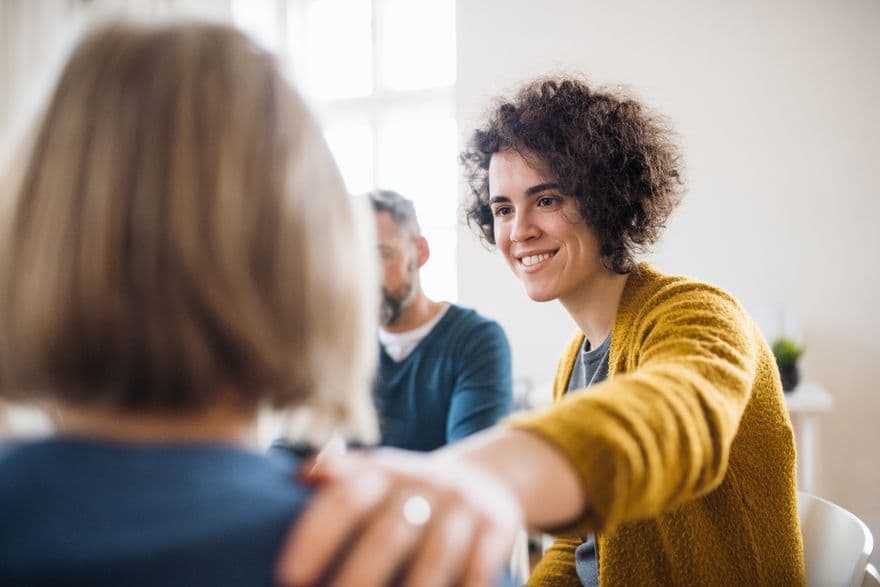 A qualification in counselling can give you the skills you need
In his book Introduction to Counseling: An Art and Science Perspective, Michael Nystul describes counselling as both an art and a science. Nystul explains that the counsellor behaves like an artist when they listen to their client to understand their circumstances and paint a mental picture of them as individuals. Then they bring the science through their academic qualifications and research to develop a more objective image.
This mixture of art and science is also reflected in Jon McLeod's book, which is also called Introduction to Counselling. In it he lays out these seven qualities that he's observed in effective counsellors:
Interpersonal skills
Belief in the potential for change
Conceptual ability
Personal 'soundness'
Mastery of technique 
Ability to understand and work within social systems
Openness to learning and inquiry
While that last quality of openness to learning and inquiry is obviously essential to gaining an understanding of your client, it also points to the importance of seeking a qualification in counselling that will provide the technical skills you need. ECU's Master of Counselling is a postgraduate qualification that not only builds the mastery of technique in counselling, but it also focuses on social systems.
A postgraduate degree can help you stand out as a counsellor
Gaining a postgraduate degree will also give you a professional advantage. Acting Coordinator of ECU's online Master of Counselling Milan Vojnoic encourages aspiring counsellors to gain a formal qualification. "This ensures an ethical, empiric, effective, and supervised treatment to clients. In practice, many employers will require you to have university qualifications to be eligible for an advertised counselling role."
"Essentially, clients looking for psychological support will do their research on existing options, and those with a plethora of quality education and specialist training, along with professional accreditation, will be the most likely choice. Most importantly, ensuring you completed a high standard of education and ongoing development, ensures we provide ethical best practice for vulnerable people" says Vojnovic.
Here are another five reasons why you should study a Master of Counselling.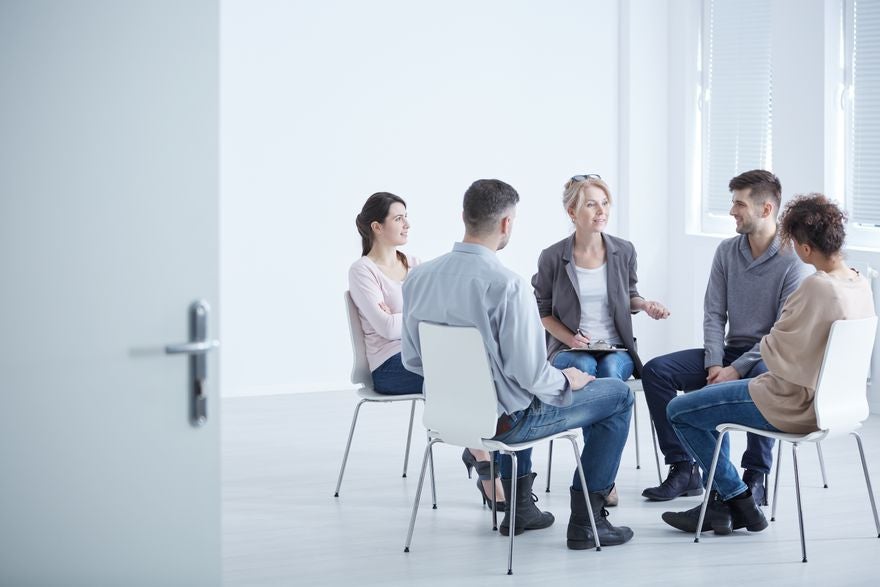 You can consider specialising in a particular field
One of the highest areas of demand for counsellors is in the specialist field of student counsellor. Since 2016, the State Government of New South Wales has been increasing the number of school counsellors from 790 to 1081, with plans to raise that number higher.
In late 2019 the Federal Government's Productivity Commission recommended that all primary and high schools have a full-time teacher whose responsibility is the mental health and wellbeing of students. At around the same time, the State Government of Victoria embarked on an initiative to ensure every Victorian Government secondary school in the state would have a qualified mental health practitioner by the end of 2021.
Throughout the coronavirus pandemic, a lot of school counselling has taken place in the digital space, which raises its own unique challenges. As young people and other parts of society recognise the advantages that digital communications provide, more counselling is likely to take place online.
ECU's Master of Counselling devotes a special focus to counselling in a digital world to help you apply counselling theory effectively online. It arms you with a deep understanding of the ethical and legal frameworks that impact online therapy. This program also gives you firsthand experience in online counselling, with support that goes far beyond reminding the other end of your Zoom call that they are on mute.
Education isn't the only field of counselling you can specialise in. More than 47 per cent of counsellors work in the field of healthcare and social assistance. Within this broad category, you may choose to focus on drug and alcohol, or rehabilitation.
One counselling specialisation that is likely to draw on all other fields of counselling is the role of family and marriage counsellor. Melissa Ferrari is a psychotherapist and counsellor in Sydney who would like to eliminate the stigma of relationship counselling as being a last step to saving a relationship. Instead, she suggests that couples have counselling annual relationship check-ups, in the same way we do for our physical health. "It will help unearth things that you need to be thinking of well in advance of those big life decisions you will make, such as kids, homes and careers," recommends Ferrari.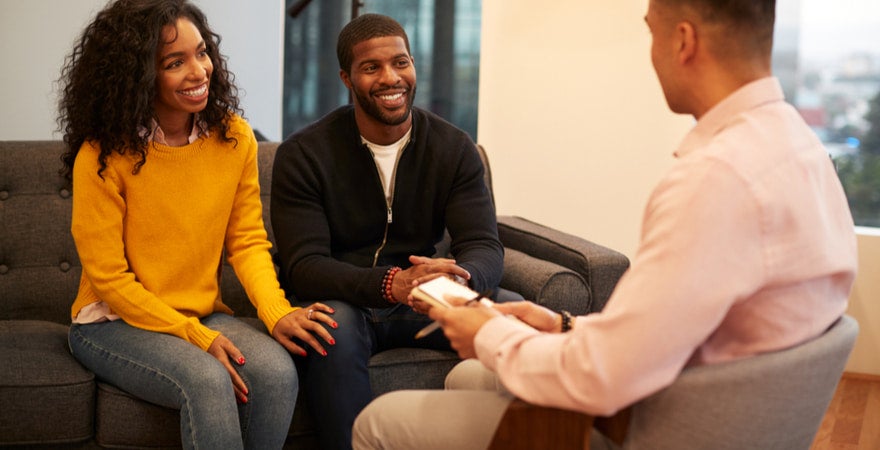 Put your knowledge into practice with a professional placement
Professional placements in university courses have been found to improve skills and knowledge and enhance employment prospects. They provide an opportunity for you to road-test theories and counselling practices in a supported environment – with the bonus of real-world feedback.
According to Vojnovic, you will prepare for placement through a number of activities throughout your study with "numerous practice corner activities, where you engage in mock sessions with your peers, simulating counsellors, clients, and observers."
In addition to these activities, Advanced Theory and Techniques in Counselling is a unit that builds on the three foundational units of the master's program. It features a seminar-style, three-day intensive unit where you can translate theory into practice in a face-to-face setting.
With simulated patients, you'll run person-centred counselling interventions that include communicating ethical and legal codes of practice to clients. In addition to receiving feedback on your counselling practice, you'll be invited to critically reflect on the experience. Most importantly, you'll be in a supported environment where you can evaluate your personal responses to the issues explored in the sessions.
Once you've completed this and all of the other units in the Master of Counselling, you'll finalise your studies with a Professional Field Placement. While ECU takes care of arranging your placement, you'll have full responsibility for the planning, implementation and evaluation of your counselling sessions.
The key to the success of this work integrated learning is the foundations you will have built throughout your study. This, combined with your personal reflection and employer feedback will prepare you to confidently put your knowledge into practice.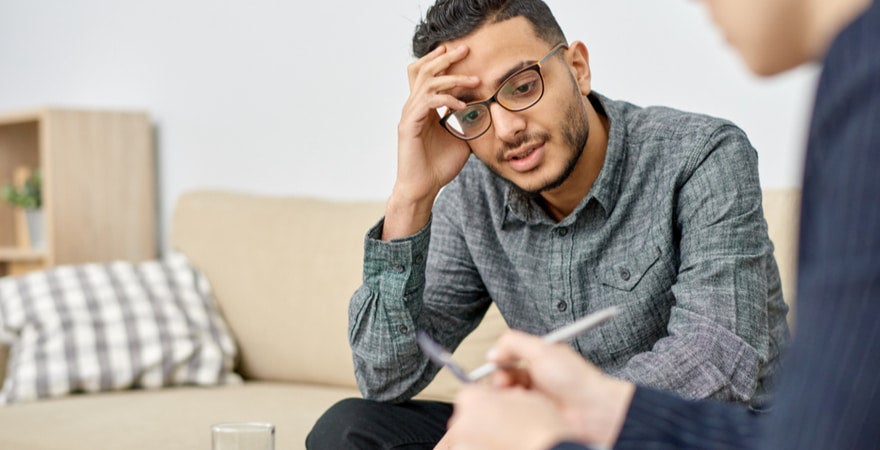 Become accredited and gain a professional advantage
ECU's Master of Counselling is accredited by the Australian Counselling Association (ACA). With over 7,000 members, the ACA is the largest counsellor registration body in Australia.
The ACA promotes the practice of counselling and sets ethical standards which give clients confidence when seeking counselling from accredited members. Membership also provides access to professional indemnity insurance for registered counsellors and access to professional development events.
As a jobseeker, membership of these professional organisations tells potential employers that you are not only qualified, but that you are serious about your commitment to the field of counselling. As a practitioner they give you access to services that are specifically customised to counselling – such as networking, mentoring and a variety of relevant conversations on social media.
Stand out as a lifelong learner
A commitment to learning and being open to new ideas is one of the greatest tools a counsellor can have.
Vojnovic highlights the importance of ongoing personal development in this field, especially for accredited counsellors: "ACA actually requires members to ensure they complete a set number of professional development training per year to maintain their accreditation, and they often provide or source this training themselves, so members can simply choose from the list of available options."
Vojnovic also recommends graduates pursue a well-rounded education through real-world applications. "Graduates can build their reputation, experience, and network via volunteering opportunities, such as in Lifeline and other not-for-profit organisations."
Start your journey as a counsellor with a Master of Counselling from ECU.