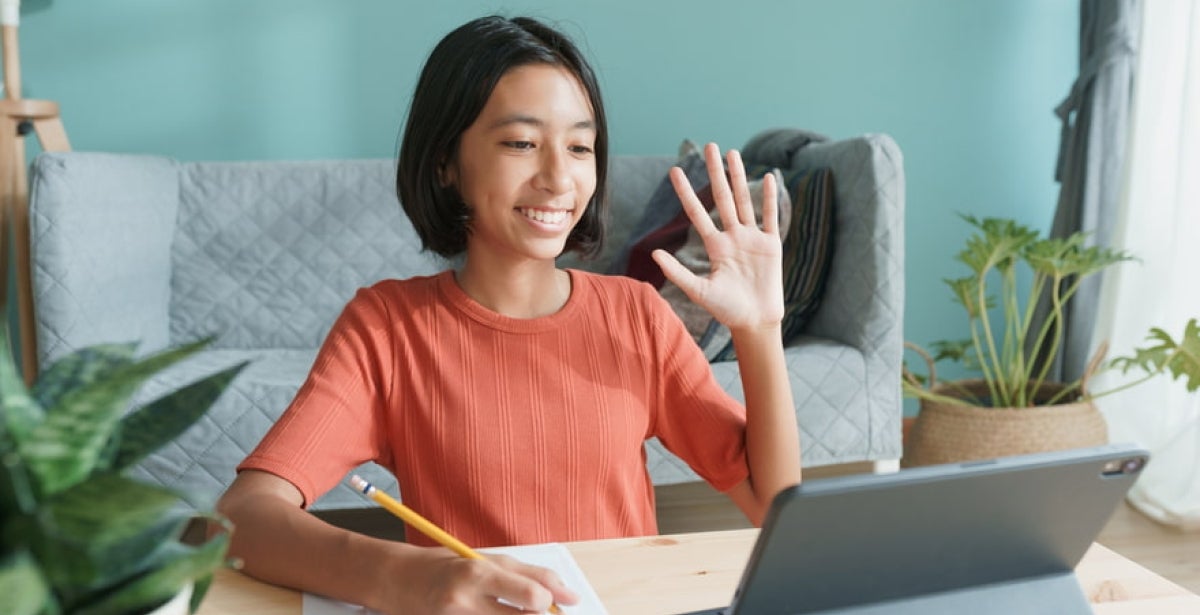 What is the Future of Education?
Schools have in part undergone a radical transformation over the last 80 years – from chalkboards to interactive smartboards and from notebooks to iPads. The knowledge economy and access to information for school aged children in 2022 compared to 1942 is extraordinary.
We are in a time of unprecedented technological change, so the big question is, does the current education system future-proof students?
In 2016, former US President Barack Obama told the Asia Society:
"In a 21st-century world where jobs can be shipped wherever there's an internet connection, where a child born in Dallas is now competing with a child in New Delhi, where your best job qualification is not what you do, but what you know – education is no longer just a pathway to opportunity and success, it's a prerequisite for success."
So what does the future of education look like in Australia and elsewhere?
What is global education?
Global education is the process of providing students with the knowledge and understanding to actively engage with people, cultures, governments and economies on an international level. Students need to develop the ability to navigate the globalised world as citizens of the planet.
Schools that possess a global philosophy ask students to see themselves as citizens of the world, and how they can contribute to a sustainable society.
Schools with a global philosophy have teachers who can engage with students and provide them with the skills necessary to work collaboratively with people from different cultures and backgrounds. These teachers take a broader perspective of their role and view themselves not only as mathematicians, scientists or writers, but as educators whose role is to inspire and educate young people. These teachers equip students with skills and attributes that enable them to connect to others and be confident in dealing with the challenges of the future.
A global education approach focuses on educating students to learn to work together, across cultures, to solve complex problems that may not have simple solutions. Students are required to think critically and creatively and, in the process, develop the capacity for lifelong learning.
What are the top trends in the future of education?
1. Global citizenship education will be part of the school environment
As the world changes, students will be engaged in activities that require them to consider a global mindset. Schools will become more closely connected to their local communities and reflect a global perspective. Classrooms will change as educators recognise the value of small-scale learning that moves beyond the traditional classroom setting and the limits of the school day.
2. Education will be more focused on problem-based learning
Life-long learning is the key to a successful career. Teachers will utilise knowledge and skills developed in students to deal with real-world problems, incorporating a problem-based learning approach.
3. Technology will be the driver
The introduction of the internet to the classroom led to many innovations including the "flipped classroom" and synchronous learning environments. These will become more common and enable access to a broader curriculum that is not determined by a staff-to-student ratio.
Remote synchronous learning environments will enable students to engage in activities whilst physically remote from the source. Schools of tomorrow will access a broader curriculum that will provide quality video and audio connectivity that is not restricted by poor bandwidth.
The vision of students able to learn anytime, anywhere, regardless of their physical presence in the world will be a reality in all classrooms. Schools will reconsider and review how and when they operate.
Students will be able to better understand the environment in which they live and be able to manipulate technology rather than be just users of technology.
4. Education systems will be more flexible and adaptable to the economy, the environment and the needs of students
The needs of the economy will be incorporated into the classroom, and the real world will become part of the curriculum. Schools will become a central part of all communities and be connected to the economy of their location and broader environment.
Snapshot of a global school
At New Century International Elementary School in Fayetteville, North Carolina, each grade focuses on one of the continents in the world and, on every grade-level teaching team, you'll find an exchange teacher from the respective continent.
The school provides all students from kindergarten to year five with the opportunity to learn Chinese; it also offers a Chinese language immersion program. With more than a billion people in the world speaking some form of Chinese, English is no longer the world's dominant first language (only around 360 million people speak English as their first language).
As we are in the third decade of the 21st century there is the recognition that bilingual or trilingual job applicants will be more attractive to multinational corporations of the future. With the number of multinational corporations on the rise, from 7,000 in the 1990s to 65,000 in 2013, jobs are becoming increasingly international.
To address the need for a more globally-focused approach to education, school teaching staff typically use integrated online platforms to access instructional frameworks, professional development modules, a searchable library of standards-aligned lesson plans and a community of educators committed to integrating global content into their classrooms.
What does this mean for employment?
According to Organisation for Economic Cooperation and Development (OECD) Senior Economist Stijn Broeke, "The cataclysmic scenario of a jobless future is not materialising."
Even so, a great deal of fear still surrounds the future of work. What workers find hardest to come to grips with is the increase of automation – the use of robots and artificial intelligence (AI) to carry out tasks previously done by human workers.
Broeke believes this fear was ignited by inaccurate studies that predicted 50 per cent of jobs will disappear in the next 10 to 20 years. However, the OECD believes the risk posed by automation has been enormously exaggerated and a more accurate figure of job loss is 14 per cent.
Edith Cowan University's Higher Degrees by Research Coordinator Dr Christine Cunningham agrees: "About half of all work activities globally have the technical potential to be automated, but the proportion of work actually displaced by 2030 will likely be lower because of technical, economic and social factors that will slow down those changes."
Even though job loss through automation will not be significant, globalisation will see workers shifting into more precarious employment. This is because global connectivity and labour platforms where work is conducted online mean flexibility and fluidity in employment will rise.
Multinationals will opt for independent contractors who are based internationally, rather than permanent employees. Employment will not be as stable as in previous decades, and workers will be required to acquire new skills more often. We must not forget that communities have adapted in the past to significant changes in what work is and how it looks. Rather than looking back to how work was performed we need to understand the growing diversity of jobs that continue to be created.
Will university be necessary in the future?
Education will be necessary, vital even, according to Dr Cunningham. She explains, "Even if there is enough work to ensure full employment by 2030, major transitions lie ahead that could match or even exceed the scale of historical shifts of agriculture and manufacturing.
"Because 3 to 14 per cent of the global workforce will need to switch occupational categories, all workforces will need to adapt as their occupations evolve alongside increasingly capable machines."
As a result, workers will be required to top up their skills regularly. In this new environment, universities, like schools, will have to redefine their approach. Driven by the new work paradigm, globalisation and rapid technological change, universities will need to reassess their role in the lifelong learning sphere.
"Education is here to stay," Cunningham says. "For all countries, increased investment in education and workforce training will have to be a priority. In advanced economies, jobs that require only secondary education will be lost to automation while those jobs requiring a minimum of a bachelor's degree will grow."
What will universities look like?
Universities of the future will offer students access to learning in real time, from anywhere. Whether a short cycle course or a degree course, this fluid learning experience would be available on demand and will be customised to the individual student's goals. Learning will switch seamlessly between on campus, online and blended – whatever suits the student's lifestyle and work in the global community.
Enrol in a Master of Education with ECU Online
With a Master of Education from ECU Online, you can develop a global perspective of education and its impact on curriculum, education systems and leadership within national and local contexts. In times of unprecedented change, this course will instill in you the confidence to strategically lead your people and organisation.
The Master of Education is a postgraduate online program with specialisations in Leading Education or Early Childhood Education, providing you with the skills and knowledge you need to become a more effective educator.
By enrolling in this program, you can earn an advanced degree while still being able to balance work and personal commitments. Our flexible online model makes it easy for busy professionals to study when it's convenient.
Find out more about the online Master of Education at ECU.
Professor Stephen Winn was the main contributor to this article. He is currently the Executive Dean of the School of Education.
Contributing authors include:
Dr Christine Cunningham, Higher Degrees by Research Coordinator Edith Cowan University
Jenny Bond who has been teaching English and drama for two decades in private, public and selective high schools and primary schools in Sydney, Canberra and London. She is also a published novelist.