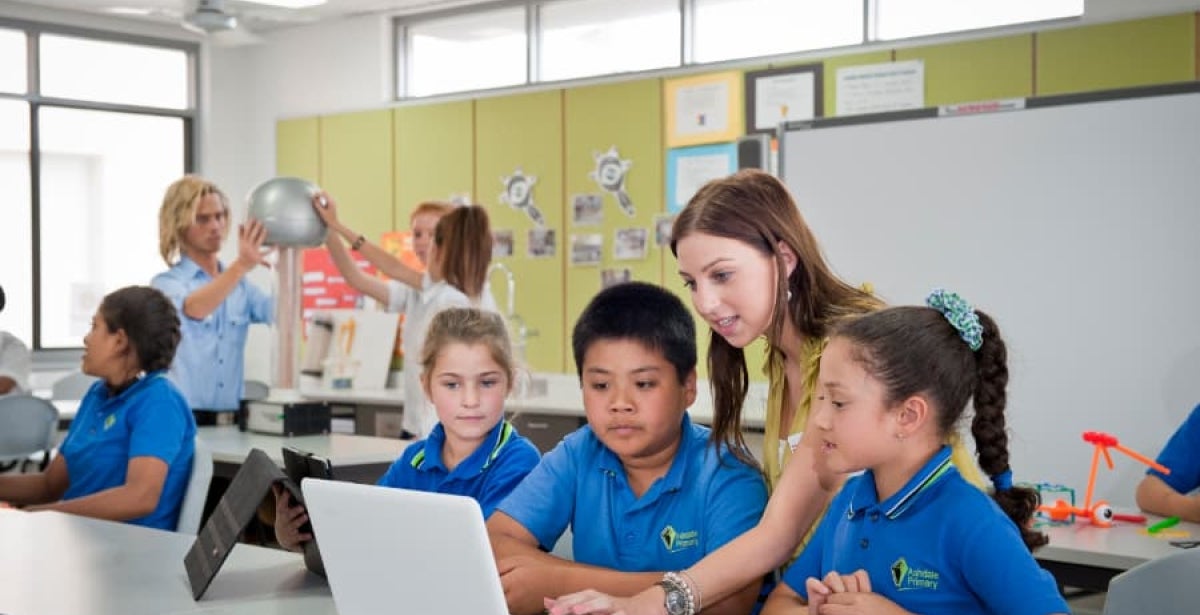 Building cultural competence in early childhood education
Cultural competence is a term used in organisations that identify their awareness and responsiveness to their client's connections with culture. Cultural competence in early childhood education is an opportunity to increase the sense of belonging of individuals while enabling groups of young people to become more aware of our differences and similarities.
 
In 2012 the National Quality Framework (NQF) for early childhood education and care introduced an Australian educational standard that applies to long day care and family day care, through preschool and kindergarten to outside school hours care services. An integral part of the NQF is Belonging, Being and Becoming - The Early Years Learning Framework (EYLF) which describes the principles and practices that lead to successful educational outcomes in young people up to the age of five.
 
One of those practices is cultural competence.
 
Cultural competence explained

The EYLF describes cultural competence as, "much more than an awareness of cultural differences. It is the ability to understand, communicate with, and effectively interact with people across cultures".
 
It's about recognising that all children are born belonging to a culture that predates their parents and may involve traditional practices, values and knowledge. This culture is also informed by their experiences as a family, as individuals and within various communities.
 
By understanding the unique sense of belonging that each child experiences within their cultural community, educators can create an educational community that offers a similar sense of belonging. Cultural competence builds on the abilities that individual children bring with them and provides support where it's needed to enable all children to achieve their educational potential. 


Cultural competence in action

The Early Years Learning Framework in Action provides real-world examples of early childhood educators who are applying the principles and practices of the EYLF. It tells the story of a kindergarten working to develop their cultural competence in relation to Aboriginal and Torres Strait Islander children and families.
 
Looking at their community, they found that they had a number of families with different cultural strengths who were willing to discuss what they thought was important to teach and share. One local elder visited the kindergarten to share a Dreaming story and songs in the local Aboriginal language. On another day a parent played the didgeridoo for the class. The children learned to sing songs in the local language, participated in traditional painting styles and planted Indigenous plants in the garden.
 
These activities demonstrate the ability of the kindergarten's educators to interact with people across cultures effectively. The resources they needed were within their educational community.
By thinking beyond awareness of cultural differences, they developed cultural competence.
Becoming culturally competent

Developing your cultural competence invites you to look into your own background – the experiences, values and knowledge of your own family and community history. Think back to your own childhood, where you may have been confronted with cultural differences. Or maybe you weren't. How do those memories compare with your experiences today?
 
Young people today are likely to experience far more cultural differences than the young people of 20 years ago. And when they become adults, it's likely they'll experience even more cultural differences as our world continues to evolve.
 
The key ingredient in becoming culturally competent is to develop respectful relationships with students, parents and the community. It requires a positive attitude toward cultural differences and involves listening, observing and reflecting.
 
The National Quality Standard Professional Learning Program profiled an early learning organisation in rural Australia that embarked on an exercise to increase their cultural competence. In their staff profiles, they invited their team to share something important from their own family or cultural life. The profiles were displayed in the foyer and in student resources.
 
Almost immediately people recognised similarities and explored differences with others. It created opportunities for conversation – to listen, to learn and understand. In response, the families of the students voluntarily shared what was important to their families and cultures. 

Enhancing cultural competence

While activities like these are a good short-cut to starting the conversation around cultural competence, they don't provide a deep understanding of its importance in early years education. As policy catches up with research, educators are turning to professional development education to upgrade their qualifications.
 
Edith Cowan University's (ECU) Master of Education (Early Childhood Education) is focussed on the latest developments in pedagogy and practice in early childhood education. Combining cultural competence with these methods gives children more than a sense of belonging – it takes the next steps in becoming, which leads to successful educational outcomes in young people before they transition to school.
 
The NQF is world-leading policy and a great leap forward for early years education in Australia. ECU's Master of Education examines the impact that policies and legislative reforms like these have on early childhood education. You'll develop a thorough understanding of these reforms and contemporary issues in early childhood.
 
ECU recognises the need for leadership in this space. You'll evaluate the importance of leadership and evidence-based research when it comes to making changes in early years education. Then, with a thorough understanding of the research and the skills to lead in challenging contexts, you'll be ready to take up the baton and lead the change in early childhood policy.
 
Cultural competence takes time to develop and requires effective reflection to identify and implement opportunities. The Master of Education gives you the opportunity to critically analyse issues of quality in early childhood models of curriculum. These critical analysis skills will be invaluable in future reflection as you review changes in pedagogy, practice and your own educational environment.
 
ECU's Master of Education (Early Childhood Education) is a 100% online course that is accelerated to enable you to complete your studies in 16 months. You can study at a time, location and pace that is comfortable for you. You'll have access to an active community of fellow students online who are as passionate about early years education as you are. And you can continue working throughout your studies, giving you the opportunity to apply your learnings immediately.
 
Find out more about the online Master of Education (Early Childhood Education) at ECU.