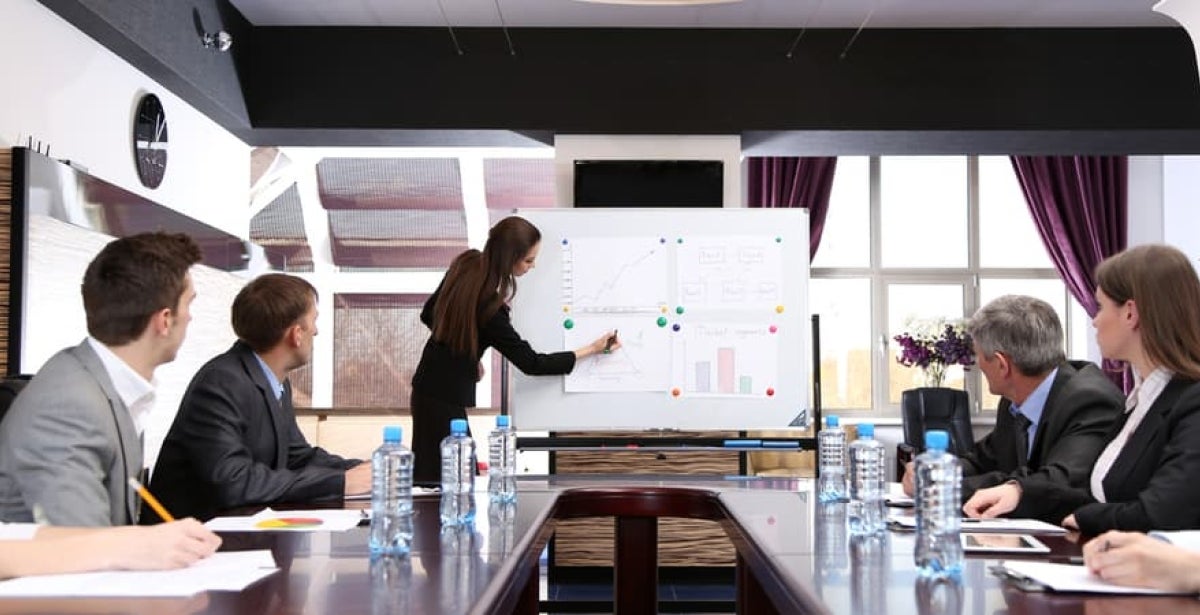 Five unexpected careers you can have with a Master of Education degree
When you consider your career path options after you complete a Master of Education degree, it makes sense to start at the beginning – at school. 
A large number of people who study education will choose to remain in the school environment, and that is the first place that teachers can expect the degree to improve their career opportunities.
Educational leaders who possess a passion for improving a school and creating a superior learning environment will be excellent candidates for leadership roles in schools. 
School leadership positions include:
Lead teachers, who work with other teachers, the school executive and parents to help the school community have a positive and productive experience. They might also mentor new teachers or those dealing with challenging students.  
Faculty/department coordinators, who are responsible for managing a single department and setting goals and standards for the faculty, managing budgets and purchasing resources.
Year group coordinators, who take on a pastoral role in the school life of an entire year group. That might mean liaising with teachers and parents of individuals to design a suitable way forward following a period of illness, dealing with truants, or recognising and rewarding academic and sporting achievements.
Principals and assistant principals, who oversee the day-to-day running of the school. Depending on how the school operates, the executive team will handle tasks such as recruiting and retaining staff, curriculum development and providing opportunities for professional learning.
And if school leadership isn't for you, you can always consider learning support - a rewarding role that involves everything from motivating and supporting under-performing students to helping those with severe intellectual and physical disabilities. 
But what if you don't always want to be in a school environment? Good news. There are many options of where you can go with your Master of Education. 
Here are five other avenues you might consider:
Taking the corporate career path
A Master of Education graduate, with their high-level skills as a teacher, will naturally shine in the areas of communication, listening, management, public speaking and organisation (to name a few).
What's more, as they naturally lean towards the development of people, they also recognise the value of particular types of individuals and their continued training and education. Most importantly, they're leaders in education in all of its forms.
That opens up opportunities to work in a freelance or consulting role in the corporate world as a trainer or as a member of an in-house training team. In an increasingly competitive and fast-changing business environment, constant upskilling of staff is vital for business success. 
There are a variety of tasks involved in corporate learning and development. These include:
Developing innovative learning strategies related to efficiency and job functions
Mentoring and coaching individuals and groups on company policies, sales strategies and software
Creating developing and training courses required by the human resources department
Managing communications and relationships
In-house induction
Human resource management
The human resources (HR) industry has burgeoned over the last decade as organisations have recognised how vital HR management is to meeting company goals. The organisational and interpersonal skills of educational leaders are easily transferable into the area of HR management.
Great teachers help students to maximise their learning, skills and personal qualities. HR managers do the same. 
For an educational leader, HR can be a viable and exciting career path. In essence, the human resource department of an organisation is responsible for recruiting, organising training, and helping employees with the growth and progression of their careers.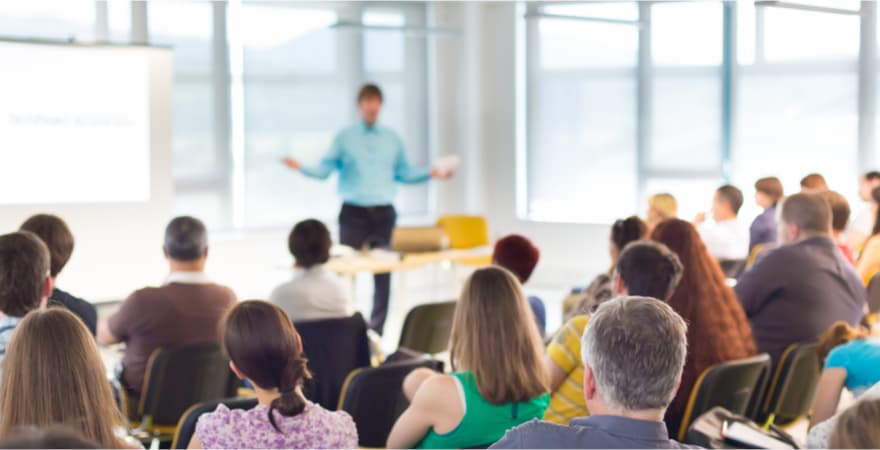 Curriculum design 
If you would like to utilise your educational know-how outside the field of face-to-face teaching, a move into the area of curriculum design and development might be of interest.
Your role could be at a policy level with a government department – all state education departments have a curriculum design department. But there are also many other options available for those with an interest in educational programming.
Textbook companies and education publishing houses always have an eye out for those with Master of Education degrees. Having a teacher on board is an asset for such businesses when targeting schools and other educational institutions. 
Roles might range from writing textbooks to exam publication, and from developing classroom resource content to collating material for online resources. 
Education industry suppliers require the valuable insight an educational leader can provide when organising curriculum resources and developing educational software, products and services.
Similarly, art galleries, theatres and museums require educational leaders to develop programs, including interactive exhibits, learning centres and experiences to spark the imagination of young visitors and school groups. These jobs, like classroom teaching, involve the encouragement of a great deal of learning by presenting information in a way that is accessible and engaging to students. 
Learning Commons Coordinator
Students have a strong understanding of the role of technology as a form of entertainment or communication, but they don't always know its value in the educational arena. That can mean that technology is often underused as a tool for learning and critical thinking.
Consequently, the area of Learning Commons developed in the late 1990s as a hub of inquiry, discovery and creativity. Since then, the roles of librarian and IT specialist have gradually merged into the role of learning commons coordinator.
These specialists have the skills to view the offline and online resources of a school or institution with a cross-curricular perspective and guide staff and students in their learning. 
They might also be responsible for training staff and students in the use of devices and aiding them in the development of research skills.
Worth a look if you love education and technology!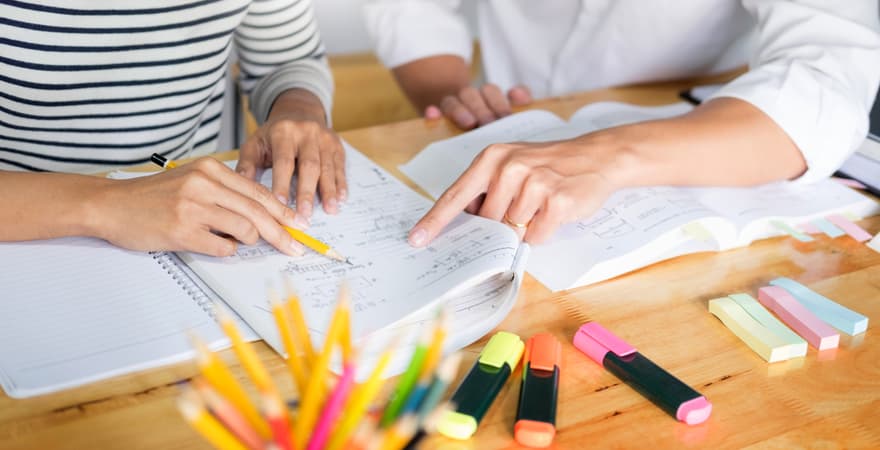 Tutoring
If you're passionate about teaching, but you'd like a change from the school environment, tutoring could well be the perfect solution for you. Whether one-to-one, small group or even via Skype, tutoring allows for a specialised, individual-centred learning experience. 
An extra benefit is that it provides the tutor with a level of flexibility and work/life balance that is often impossible to attain in a school environment.
Not only that, but you'll have a great advantage. A Master's qualification is not only attractive to parents seeking a tutor for their child, but it is also a selling point for a tutoring centre that has employed the graduate.
Imagine the possibilities!
A Master of Education with ECU Online equips current and future school leaders with the skills to lead with confidence and create positive outcomes for students, families and communities. Learn more about our online postgraduate programs.