Why Study with ECU Accelerated Online?

Cyber career ready
Stand out as a cyber security expert, with advanced technical skills and comprehensive knowledge of best practice approaches to cyber security.

Pioneers
We have been the pioneers in this field of teaching, with over 15 years' experience offering cyber courses, from undergraduate to postgraduate and postdoctoral. We're also a lead partner of the Cyber Security Cooperative Research Centre (CRC), along with the WA State Government and 23 other industry, research and government partners.

Centre of excellence
ECU has one of the best cyber security research and education teams in Australia, and is the only university with an Australian Federal Government recognised Academic Centre of Cyber Security Excellence currently offering cyber security degrees.

Industry connected
Our academics have strong industry connections and regularly consult with private and public institutions including Bank West, Commonwealth Bank, WA Police and DFAT. Two of the team are also members of Interpol's Cyber Crime Experts Group.

Accelerated & 100% Online
Graduate sooner to take advantage of this in-demand cyber security field. Delivered 100% online, you could complete the Master of Cyber Security in as little as two years whilst continuing to work full-time, meaning you can take advantage of the growing employment opportunities sooner.
What you will study
The course has 12 units of study made up as follows:
Seven core units
Three specialisation units
One capstone project (equivalent to three units) focused on your area of interest.
You can hone your expertise in your area of interest with one of two specialisations:
Master of Cyber Security (Technical Analysis) - further advancing your technical cyber security skills.
Master of Cyber Security (Governance) - broadening your knowledge of cyber policy, governance, ethics and law.
You also have the option of studying the Graduate Certificate or Graduate Diploma of Cyber Security.
Cyber Security
Networking Technologies
Network Security
Ethical Hacking and Defence
Digital Forensics
Information Warfare
Capstone Cyber Project (worth three units)
Master of Cyber Security (Technical Analysis) specialisation units
Scripting Languages
Data Analysis and Visualisation
Project Management
Master of Cyber Security (Governance) specialisation units
Cyberspace Law, Policy and Governance
Cyber Security Ethics and Principles
Project Management
Course admission requirements
To gain entry to the Master of Cyber Security, applicants must:
Have a Bachelor degree in any discipline, or;
Demonstrate a minimum of five years' relevant professional experience
All applicants must satisfy English competency standards
Entry via nested qualification
Usually, if you successfully complete a Graduate Certificate you can progress to the Graduate Diploma, and from there to the Masters by coursework degree.
Student Support
Not only will you be supported by our academic staff with feedback and answers to your academic questions, but you will also receive dedicated one-on-one support for all non-academic queries from your Student Success Advisor. They are available via phone or email to provide motivation and guidance, supporting you while you achieve your study goals.
Assessment
Assessments vary from unit to unit. Please check with your Course Coordinator or Student Success Advisor about each unit's assessment requirements. Assessments may include case studies, reviews, reports, portfolios, applied projects and presentations. We do not hold exams for 100% online programs.
Studying online with ECU
We have been rated five stars for students' overall education experience by the 2021 Good Universities Guide. At ECU, you will receive the support you need to succeed when fitting study into your already busy life.
Not only are our teaching staff supportive and attentive - you will also have a dedicated Student Success Advisor to support you every step of the way at ECU.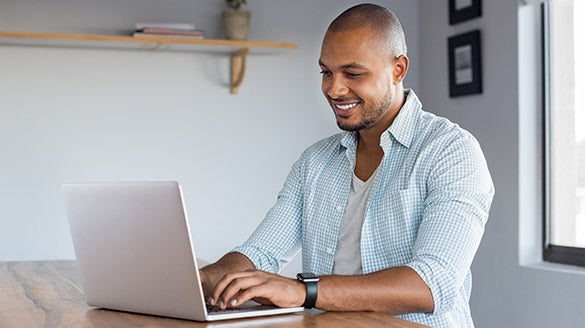 Interested in accelerated online study at ECU?
Our Student Enrolment Advisors are ready to answer your questions.
Send us an email or schedule a call-back at a time that best suits you.
Eligibility & enrolment
Course duration & fees
How to fit study into your schedule
Course entry and study pathways
More and more people are struggling to feel heard. With an increased need for professionals with counselling skills, we explore how studying a Master of Counselling can help your
You may have heard about the high demand (and high salaries) of cyber security professionals, and you want to pivot or upskill your career. But where do you begin?
More than 10 million Aussies have fallen victim to privacy breaches in 2019 alone. We surveyed 1,130 people to see how safe people feel online.
ECU is committed to reconciliation and recognises and respects the significance of Aboriginal and Torres Strait Islander peoples' communities, cultures and histories.
ECU acknowledges and respects the Aboriginal and Torres Strait Islander peoples as the traditional custodians of the land. ECU acknowledges and respects its continuing association with Nyoongar people, the traditional custodians of the land upon which its campuses stand.
You must be a Qualified Teacher to be eligible for this course.
If you're not currently a Qualified Teacher, you may be interested in our on-campus Teacher Education course.
Learn more
Back to top