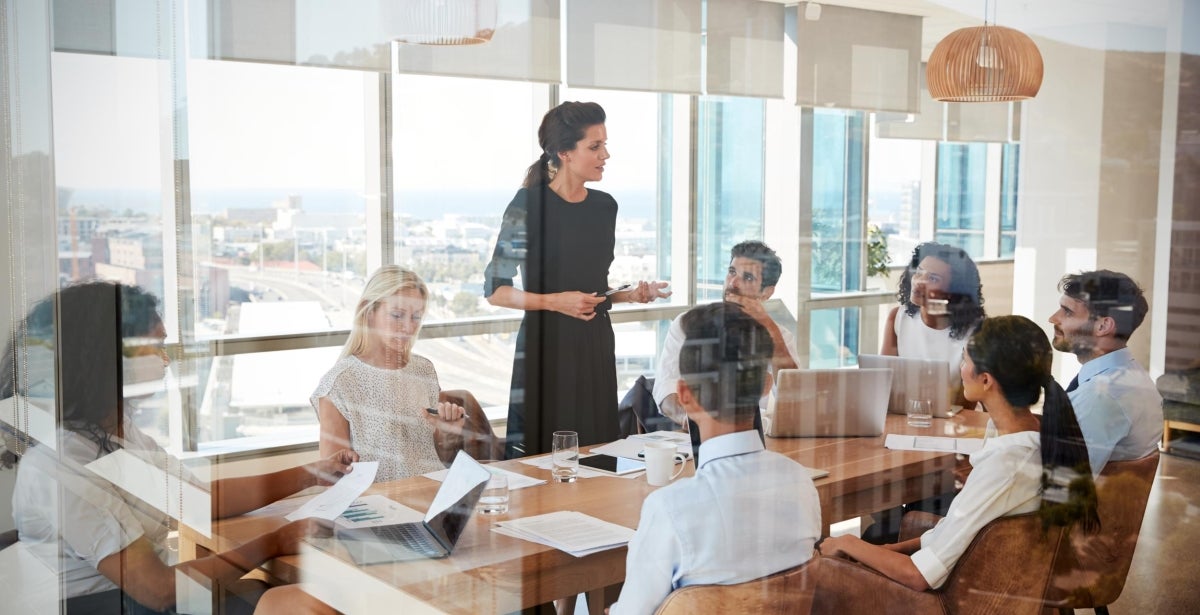 Top 8 Project Management Skills You Need to Supercharge Your Career
Projects are increasingly the driving force behind organisational change. The Project Management Institute (PMI) describes this evolution as The Project Economy – a paradigm shift where organisations use projects to drive innovation and performance.
As the pace and scale of technological innovation continue to accelerate, organisations are looking to projects as a vehicle to help them capitalise on opportunities, drive efficiency and solve challenges. Effective project management professionals and those with strong project management skills are in demand across a vast range of jobs and industries - from construction and manufacturing to IT, healthcare, financial services, engineering and more.
If you're looking for career development as a project manager, or you want to apply project management skills to your resume, learning project management skills will help you lead people, create value and make change happen within your organisation.
What are essential project management skills for my resume?
A good project manager has a wide range of hard and soft skills. These key skills include:
Stakeholder management
Scheduling 
Budgeting and cost management
Leadership
Risk management
Communication skills 
Contract and procurement management
Agile expertise
While hard skills like technical proficiency with project management tools, software and the ability to closely manage budgets and timelines are essential, these must be balanced with people skills like adaptability, creativity, communication, critical thinking and teamwork. 
Subject matter experts will only excel if they have the interpersonal skills to work effectively with the project team and stakeholders day to day.   
So what do these eight essential skills look like in a project manager's day? Let's take a look.
1. Stakeholder management
The ability to engage with various stakeholder groups is a fundamental project management skill. The degree to which a project manager obtains buy-in from project stakeholders significantly impacts overall project success, as a project without strong stakeholder support is unlikely to deliver expected business benefits. A large part of a project manager's job is finding a balance between stakeholder expectations and the reality of what the project team can deliver, so advanced problem solving and negotiation skills are a must.
2. Scheduling
Scheduling and project planning is a complex and technical task that must balance the triple constraints of project scope, time, and cost. A project schedule defines project deliverables and key milestones, outlines the sequence of activities, and forecasts the resources and timeframes required, usually in Gantt chart format. Projects generally have three types of schedules – a master schedule, a milestone schedule, and a detailed schedule. A project manager usually keeps track of these schedules using spreadsheets or specialist project management software. 
3. Budgeting and cost management
Being able to manage costs is an essential skill that directly impacts a project's success and profitability. Budget management involves planning, estimating, tracking and controlling expenses throughout the project lifecycle. Great project managers are skilled at managing costs to prevent overspending, reduce risk, and improve the accuracy of budgets for similar future projects.
4. Leadership
Strong leadership skills are critical to successful project management, enabling managers to communicate and build trust with project team members in order to achieve project goals. Strong leaders have communication skills that allow them to obtain accurate status updates from the project team, share this information with stakeholders as appropriate, identify and clear roadblocks, and manage conflict. They're also comfortable with decision making under time constraints, or when there's ambiguity.  
5. Risk management
Managing project risk effectively means predicting, preparing for and minimising the impact of potential problems that may negatively affect a project. Risk can impact the cost and schedule of a project; a significant risk that's not appropriately managed could derail project delivery altogether. The best project managers are diligent at continually evaluating a project's exposure to risk throughout the project lifecycle.
6. Communication skills
When coordinating any group of people, communication is key. Project managers need to communicate project goals and expectations clearly to ensure alignment and success in the project. Open communication can also facilitate better problem-solving.
7. Contract and procurement management
Project procurement management involves obtaining the materials and services required to support successful project delivery. It means specifying everything you'll need to deliver the project, identifying the requirements that can be met within your organisation, and working with vendors to source anything you can't manage in-house.
8. Agile expertise
Agile methodologies are an increasingly popular way to deliver projects in today's fast-paced business environment because they're flexible, adaptable to change, and responsive to stakeholder feedback. 
A successful project manager is proficient in using Agile methodologies such as Scrum and Kanban to manage and deliver projects effectively in today's fast-paced operating environment. 
Who should learn essential project management skills?
Whether you're a project management professional seeking to develop your skill set, or you have a role in a different function, impressive project management skills will set you up for success.
If you're working in project manager roles, essential project management skills can make you a more effective project manager, as well as more competitive in your field. This is especially true as the project management discipline continues to grow. The PMI predicts that nearly 88 million people will be employed in project management roles by 2027.

But you don't need to be in a role that's specifically focused on change or managing projects to benefit from developing your project management skills. Essential project management competencies are applicable across various positions and sectors and are increasingly recognised by employers as adding significant value to organisations.
Planning, budgeting, time management, communication, negotiation, conflict resolution, and managing stakeholder and team expectations are just some of the key project management skills that will allow you to perform more effectively, regardless of your position.
Are project management skills transferable?
Project management skills are highly transferable. Whether you're leading a team, working in a support function like marketing or HR, or managing your own small business, a strong command of the following key project management skills will help you be more effective, systematic and successful.
All the skills listed above are transferable. That includes more technical ones like Agile, which can be adopted by a range of organisations and functions, and contract and procurement management, which involves scoping, requirements and working with vendors. 
While it's possible to learn and develop these skills on the job, a formal project management qualification will allow you to build an advanced understanding of project management principles and practice. With the average annual salary for project manager jobs in Australia between $125,000 and $145,000, it's certainly a financially lucrative skillset to develop. 
Why study a Master of Project Management with ECU Online?
ECU's Online's Master of Project Management gives learners an advanced understanding of project management principles and practice, so that they can lead people, create value and make change happen.
The project management skills you learn studying at ECU Online will prepare you to lead projects across the commercial, government and not-for-profit sectors. Our Master of Project Management empowers you to bring contemporary project management know-how to senior project-related roles, applying your expertise to real-world scenarios with confidence.
Developed by industry leaders: Studying with Edith Cowan University's School of Business and Law, you'll benefit from the experience of industry experts and project managers specialising in innovation, sustainability, policy creation and change management.
Flexible course options: Our Master of Project Management is accelerated and 100% online, so you can learn around your busy schedule. Study one unit at a time over each seven-week study period and graduate sooner compared to traditional part-time study options. Six study intakes each year give you plenty of opportunities to get started at a time that suits you.
Fast-track your study: Learning is delivered in six study periods each year, allowing you to complete your Master of Project Management in as little as two years. If you have a relevant qualification, you can fast-track your master's degree and complete it in only 18 months.
Gain professional recognition: ECU Online's Master of Project Management is accredited by the PMI Global Accreditation Centre for Project Management Education Programs (GAC) and endorsed by the Australian Institute of Project Management (AIPM). 
Recognised for quality: The course is delivered by Edith Cowan University's School of Business and Law, which is accredited by the Association to Advance Collegiate Schools of Business (AACSB). Less than 6 per cent of the world's schools offering business degree programs hold this accreditation. ECU was also ranked as Australia's number one business school for quality in 2022 by the Australian Financial Review.
Develop essential project management skills to become a successful project manager or apply to your current role. Learn more about why you should study the Master of Project Management.