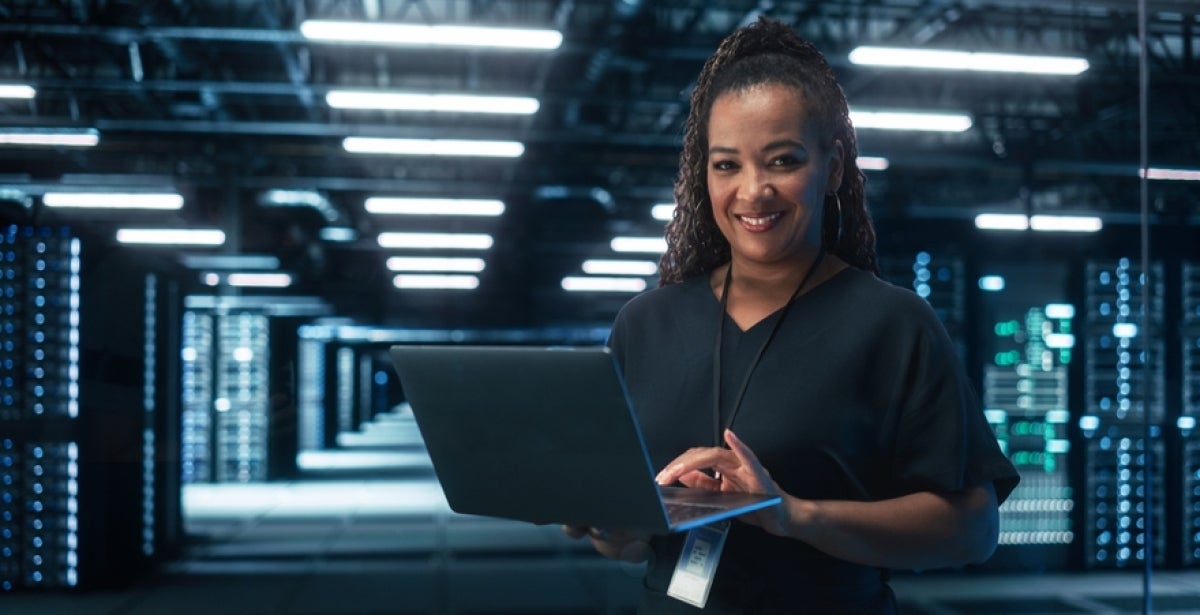 Is a Master's Degree in Cyber Security Worth It?
Cyber security is one of today's most in-demand, high-paying careers. And with good reason: in an increasingly digital world, cyber crime will only become more prevalent.
Cybercrime is big business. The global cost of cyber crime exceeded $6 trillion in 2021 —that's more than the annual global trade of all major illegal drugs combined.
Every day, more businesses realise the importance of having robust cyber security protocols to protect their data and customer information. In 2019, Telstra's cyber security report stated 65 per cent of Australian businesses experienced a security breach in the preceding year. As a result, the demand for qualified professionals in this field is growing - some estimates show that 3.5 million cybersecurity jobs will likely go unfilled worldwide between 2022 and 2025.
A Master of Cyber Security can help you stand out from the crowd and give you everything you need to succeed in the field. Cyber security skills are constantly changing as new threats emerge, so it's essential to stay up to date on the latest trends.
In this article, we'll discuss:
Reasons why studying cyber security can help your career
What skills are needed for cyber security
Why studying a Master of Cyber Security is worth it
Read on to discover if this is the perfect career change option for you.
5 reasons why studying cyber security can help your career
Cyber security is fast becoming a crucial element for all businesses, big and small. With diverse job opportunities in many industries, some of the most important reasons to study cyber security are:
What skills are needed for cyber security?
Cyber security is a complex and multifaceted field, so it's vital you have strong technical skills. As you rise higher in the profession, you'll also need a range of soft skills like excellent analytical, communication and management skills.
Organisations globally rely on cyber security professionals to protect their systems, employees, and data, but what you do on a daily basis depends on the role you take. Cyber security positions are available at all organisational levels, including entry level roles like
Security Administrator
Security Analyst
Penetration Tester
More senior roles in this field can include:
Security Architect
IT Managers
IT Director
IT Security Manager
IT Specialist
CISOs
CIOs
Read our blog for more information on the kinds of roles you might pursue after graduating.
As a Security Analyst, you'll plan and implement security measures to protect computer networks and systems from cyber-attacks and manage incident responses.
As a Penetration Tester, you'll identify potential vulnerabilities and make recommentations to patch weak points.
As a Security Engineer, you'll design and build systems and advise your organisation on what they should implement to avoid cyber threats.
Here is an overview of the skills you might need for a successful cyber security career:
Technical skills you need for a career in cyber security
Networking: understanding and configuring network systems to secure them from attacks.
Security protocols: being familiar with security protocols such as SSL and TLS to implement them.
Cryptography: using cryptography to protect information from being accessed by unauthorised people.
Data analysis: analysing data to identify patterns and trends.
Programming: writing code to create software that's secure from attacks or to automate functionality in security platforms.
Project management: managing projects so they're completed on time and within budget.
Soft skills you need for a career in cyber security
Critical thinking in order to identify risks and vulnerabilities.
Problem-solving to quickly and efficiently fix systems that cyber criminals have damaged.
Communication to explain complex technical concepts to people without technical knowledge.
Time management to meet deadlines and complete projects within strict parameters.
Organisational skills to keep track of all the different elements of multiple projects.
Research skills to stay up to date on the latest cyber security threats and trends.
Why studying a Master of Cyber Security is worth it
When it comes to building a successful career in cyber security, a master's degree is definitely worth your time and investment. Here are seven reasons why a postgraduate degree in this field will be worth your while:
A master's degree gives you the skills and knowledge to pursue a successful career in this field. You will gain an understanding of global best practice that will prepare you to tackle current cyber security threats, as well as the expertise you need to tackle cyber crimes of the future.
You'll get practical experience designing and implementing security solutions.
The degree can help you land a high-paying job in cyber security. According Glassdoor, ICT Security Specialists earn $117k per year on average.
It's a great way to make a difference. By pursuing a career in cyber security, you'll be helping to protect businesses and individuals from the devastating effects of cyber crime.
A formal postgraduate degree will give you a strong foundation and transferrable skills that you can't achieve through microcredentials or short courses. By gaining a Master of Cyber Security, you will set yourself up for success, while also having the opportunity to continue to upskill later in your career with shorter qualifications.
A postgraduate education will also demonstrate to employers that you are committed to your field and have a depth of knowledge that can't be gained any other way.
Postgraduate education also gives you the opportunity to network and build your connections with other cyber security experts.
So, is a Master of Cyber Security worth it? Absolutely.
With the right skills and training, you can become an expert in this field and command a high salary. If you're interested in protecting our digital world, then a career in cyber security is definitely for you.
How ECU Online's Master of Cyber Security can expand your cyber security career
Cyber security is a rapidly growing field worldwide. Every day, businesses and individuals face new threats, and qualified professionals who can protect us from digital attacks are more in demand than ever.
ECU's 100% online Master of Cyber Security is the perfect choice for up-to-date, comprehensive training in this crucial field. This course has been designed to give you the skills and knowledge you need to protect businesses and individuals from cyber crime.
"While cyber embraces the human aspects of security, there is still a significant level of attention needed on the more technical aspects," says ECU's Professor Paul Haskell-Dowland. "Our Technical Analysis specialisation allows students to develop more refined technical skills, looking at how to detect, classify, respond, mitigate, remediate and report on cyber security incidents."
"The specialisation also considers how to use intelligent solutions to analyse and visualise the large volumes of data being generated by our IT systems and infrastructure," he continues. "Using advanced tools, we can consolidate and prioritise the alerts being generated to focus on mission-critical risks to organisational security."
But technical skills aren't the only talents you'll need.
"There are also huge opportunities across the whole spectrum of cyber security. Technology is only one aspect of the role," explains Professor Haskell-Dowland.
"You absolutely do not need a strong technical background. You will be more successful in the field's technology-focused areas, but we also encourage people with psychology, humanities or arts backgrounds because they bring unique skill sets into cyber security."
Why?
"We need people who can understand, educate, train and talk to people," Professor Haskell-Dowland continues. For those students, the Governance specialisation may be a good option.
"We need those who can improve governance procedures and develop new approaches to cyber security that don't just rely on technology. Because if all we're doing is relying on a firewall or intrusion detection system, people will find ways around it, or people will incorrectly configure it."
Accessible, flexible, online cyber security study
The course is delivered entirely online, so it's flexible and convenient for busy professionals. You can study part-time, which will allow you to pursue your postgraduate education without needing to take time off work.
You will also be learning from leading experts in the field of cyber security. ECU is the only Australian university to join the International Cyber Security Centre of Excellence. The ECU Master of Cyber Security is the only online Master of Cyber Security in Australia delivered by an Academic Centre of Cyber Security Excellence as recognised by the Federal Government.
If you're looking for a way to improve your cyber security knowledge, ECU Online's Master of Cyber Security will empower you with the skills you need to protect people, organisations and their data.
As technology advances, so does cyber crime
Cyber crime is on the rise, and businesses of all sizes are at risk. Companies need professionals with the skills and knowledge to protect their data and networks and combat cybercrime.
So, is a Master of Cyber Security worth it?
If you're looking to change careers and want to gain the advanced skills and knowledge needed to stand out from the crowd in this field, a postgraduate cyber security degree will help you reach your goals.
Learn more about our 100% online Master of Cyber Security. Call our student enrolment team on 1300 707 760 or email future.student@studyonline.ecu.edu.au.