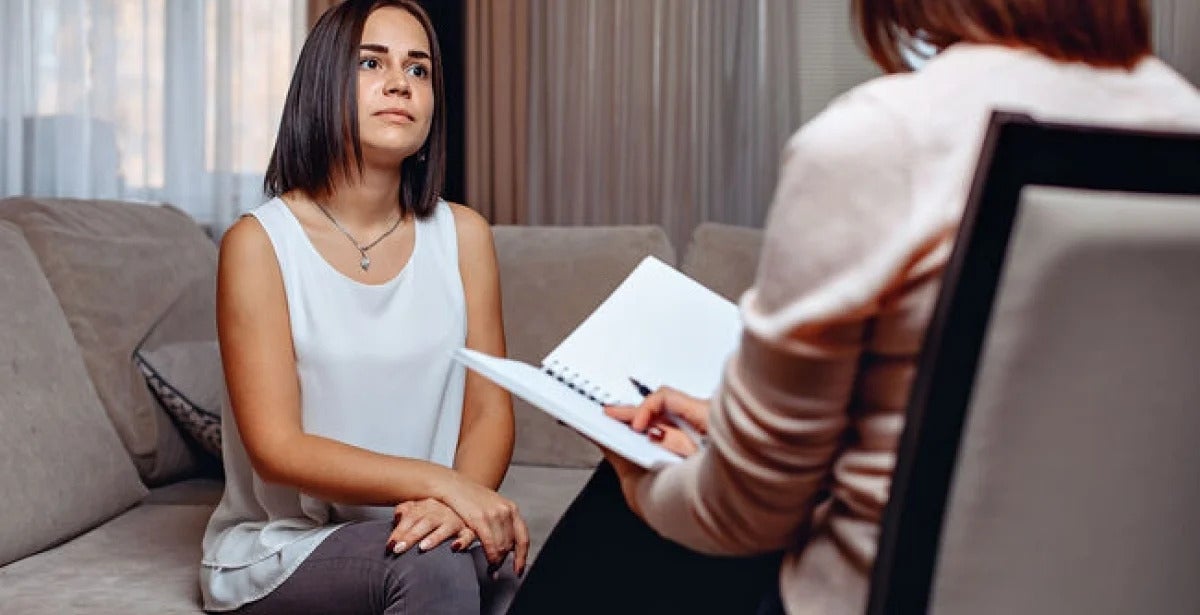 10 Essential Psychology Skills for Success
Psychologists study how the human mind works, with the ultimate goal of understanding — and potentially changing — how people behave.
These professionals are employed in a number of different settings, working directly with clients as well as in research. Those working with clients have seen a sharp increase in demand for their services in Australia in recent years, with 3.4 million Australians (8% of the total population) needing to seek help for their mental health, according to the Australian Department of Health and Aged Care.
Psychologists work with people in a range of different settings - including in organisations, educational settings, as well as clinical settings. To work effectively with people from a range of different backgrounds, psychologists must cultivate a variety of important skills and characteristics, including:
Communication
Ethical understanding and behaviour
Patience and active listening
Self-awareness 
Problem-solving
Research
Observation
Analysis
Diagnosis
Boundary setting
Find out the role these elements play in psychologists' work, and how to hone these skills to succeed in the field.
The role of psychologists
On a day-to-day basis, psychologists assess and work with people who may be experiencing emotional, educational, behavioural or developmental issues. There are many different types of psychologists and the exact tasks they perform vary. Some of the duties of psychologists include: 
Performing psychological assessments, including testing and evaluating clients.
Diagnosing psychological disorders based on assessments.
Developing individualised treatment plans.
Providing referrals to other services, including additional care or treatment. 
Collaborating with other mental health professionals, including nurses and psychiatrists, to provide comprehensive treatment.
Providing comprehensive case management, including developing necessary clinical documentation. 
Adhering to high professional and ethical standards. 
Soft skills: Characteristics of a psychologist
In learning how to be a good and effective psychologist, it's essential to hone certain skills, or personal attributes that are transferable to many different contexts. These psychologist characteristics may be learned outside of traditional learning environments and can help psychologists build relationships with their clients as well as their colleagues and other professionals. 
Here are five soft psychology skills that can lead to success:
1. Communication
Communication is one of the most critical characteristics of a psychologist. Interacting with clients and their families and colleagues is a key element of the work. 
Psychologists must be able to express themselves well in writing and in person so they can have important conversations with clients and other professionals, to ensure information is conveyed clearly and accurately and clients can feel heard and understood. 
2. Strong ethics
Psychologists should have a strong moral compass and a sense of ethics. If psychologists convey to their clients that they have a high level of integrity, the clients will be more likely to share the details of their issues and trust that the psychologist will provide them with the help they need. Psychologists need to be aware of the responsibilities that come with their role and the significant impact they can have on their clients' lives. 
3. Patience and active listening
Psychologists must be patient and actively listen to their clients to understand their issues. 
Active listening involves paying attention not just to what is said, but when and how it is said — and even what is not said. Psychologists must also ensure that they allow their clients to finish what they are saying without interruption, and without thinking about what they are going to say next. Patience and active listening require considerable focus and practice. 
4. Self-awareness
Given how many types of people psychologists work with, another critical skill is the ability to be self-aware. This is particularly important when it comes to being culturally competent and sensitive to each client's individual life circumstances, beliefs and values.
Psychologists must be aware of their own values and views and be open to new and different perspectives. 
5. Problem-solving
Helping clients with a range of issues requires creativity! Psychologists must work to tailor their services to meet the needs of individual clients and need to be able to problem-solve when things don't go according to plan. 
Hard skills: Psychology-specific competencies
In addition to exceptional soft skills, there are also hard skills, or job-specific competencies, that psychologists should master. These are often part of what students learn in psychology degrees, and can help them ensure they are following correct procedures and delivering the best services possible. 
Here are five essential hard psychology skills:
1. Research
Even if a psychologist does not officially have a research role, they need to be able to read and understand research to keep up with the latest evidence in their field. Psychologists also bring their understanding of research methods and data analysis to critically engage with information that's present in the media or other non-academic sources. 
2. Observation
Paying attention to human behaviour through observation is an important skill for a psychologist. Through observing body language, facial expressions, and actions, psychologists can learn a lot about a person. Note that body language and nonverbal communication can vary between cultures — psychologists should be aware of and sensitive to these differences.
3. Analysis
Analysis enables psychologists to use their knowledge of human behaviour to help evaluate, diagnose and treat their clients.
This skill is typically developed throughout their education, as well as reading the latest research and actively observing the clients in their care. Psychologists must be able to interpret complex evidence to develop understandings about their clients to help formulate treatment plans and strategies. 
4. Diagnosis
Although not all psychologists provide diagnoses in the official sense, a strong understanding of the symptoms and features of different psychological disorders helps psychologists to understand what might be going on for their clients. Understanding potential diagnoses that might be relevant to a client is an important step for developing appropriate interventions.
5. Boundary setting
Setting and maintaining healthy boundaries is critical for psychologists. They should, for example, not disclose too much about their own lives to ensure that they keep the focus of their work on the client. Psychologists must also set boundaries so that they do not become too caught up in their clients' situations and become unduly affected by their emotions. 
Types of psychologists
Students must gain a broad base of knowledge and skills for psychological practice. These skills and areas of knowledge can vary widely based on the specialisations students decide to pursue. Consider this breakdown of different types of psychologists and what specialists in each given area need to learn. 
Clinical neuropsychologists
Clinical neuropsychologists assess, diagnose and treat people with a range of different disorders. These disorders, including those that are developmental or may be caused by trauma, typically affect a client's ability to learn, express themselves, make decisions, pay attention and solve problems. 
Key skills required of clinical neuropsychologists include: 
The ability to display empathy for a range of challenging situations
Deep and broad clinical expertise 
An understanding of a range of psychological interventions. 
Clinical psychologists  
Clinical psychologists differ from clinical neuropsychologists in that they focus on mental illnesses that centre on emotions and behaviours.  
Key skills required for clinical psychologists include: 
A deep and broad understanding of different mental illnesses 
An understanding of the latest research on psychological interventions 
Empathy and a strong ethical approach.
Community psychologists
Community psychologists work with groups, such as migrants or rural communities, with the express aim of devising programs that can resolve shared issues and create change. 
Key skills for community psychologists include: 
The ability to create a connection with a community group and understand their issues 
An understanding of how to advocate for change 
A background in policy development.
Counselling psychologists 
Counselling psychologists work with clients to help them through challenging situations and circumstances, including grief and loss, developmental issues, relationship breakdowns, domestic violence and trauma. Counselling psychologists can also assist in areas such as career guidance and organisational conflict resolution. 
Key skills for counselling psychologists include:
A broad understanding of how different situations and circumstances impact mental health 
An ability to build a connection and provide empathy 
Knowledge of different psychologist interventions.
Educational and developmental psychologists
Educational and developmental psychologists primarily work with children, parents and teachers to help resolve issues the children may be experiencing, including developmental, behavioural or disability-related issues. 
Key skills for education and developmental psychologists include:
An understanding of childhood and teenage development issues 
The ability to work effectively with children, teachers and parents 
Knowledge of psychological interventions that are effective with children and teenagers. 
Forensic psychologists
Forensic psychologists use their legal and psychological knowledge to assist people and organisations within the criminal justice system. 
Key skills for forensic psychologists include: 
Knowledge of the criminal justice system 
A broad understanding of how psychology relates to criminal justice issues, such as child protection, substance abuse or domestic violence 
An understanding of how to give effective evidence in a criminal trial. 
Health psychologists
Health psychologists primarily promote positive behaviours that reduce risks to health. They help people understand their behaviours and attitudes that may be causing damage to their health, such as smoking. They then work to modify these attitudes and beliefs, including by addressing any underlying contributing issues, such as anxiety, anger or grief. 
An understanding of how to encourage healthy behaviours through psychological methods 
Knowledge of public health 
An ability to work with different community stakeholders to develop campaigns. 
Organisational psychologists
Organisational psychologists work with organisations and government departments to help assess workplaces and potential employees. They use a variety of techniques, including psychological and behavioural testing. 
An understanding of the recruitment and talent requirements of an organisation
Knowledge on how to build psychological assessments that measure leadership potential and other critical skills 
An understanding of change management.
Sport psychologists
Sport psychologists help high-performing athletes cope better with the requirements of their role, including managing burnout and dealing with the consequences of their injuries. 
Key skills for sports psychologists include: 
An ability to work with high performance athletes 
Knowledge of psychological interventions specific to athletes 
An understanding of how to help athletes manage stress, anxiety and performance-related issues. 
How to become a psychologist
Given the number of psychology skills needed to succeed in the profession, it makes sense that aspiring psychologists must study extensively to become qualified. Here is how to become a psychologist in Australia: 
Step 1: Study
Becoming a psychologist in Australia begins with the right foundational education. There are several options to choose from.
Option 1: Earn a bachelor's degree
Earning a bachelor's degree is one option to begin a journey to become a psychologist in Australia. A Bachelor's degree is a great option for high school graduates. 
Aspiring psychologists can choose a Bachelor of Psychology, or as an alternative, they can study a Bachelor of Science or Arts with a major in psychology. Another option is a double degree with a Bachelor of Law or Commerce. 
A bachelor's degree is just the start of the journey though, as there are other steps required. 
Option 2: Study a bridging course
Fortunately, there are options to become a psychologist even without a bachelor's degree. For those who have undertaken an undergraduate degree already but need psychology-specific knowledge, a bridging course is available, such as ECU's 100% online Graduate Diploma of Psychology. This option enables aspiring psychologists to come up to speed with the knowledge and skills required to succeed in the profession in much less time. 
Bridging courses can help psychologists learn foundational knowledge, research skills and a deep understanding of human behaviour, psychological development and psychologist health and wellbeing. 
Step 2: Complete a fourth-year program
Depending on your qualification, you may have completed the equivalent of a fourth-year program as part of Step 1. However, if you have just completed a bachelor's or bridging degree, a fourth-year program, such as a Graduate Diploma of Psychology (Advanced), will be required to become a registered psychologist. 
Upon successfully completing the Graduate Diploma of Psychology (Advanced) online, you will be able to fulfil the education requirements you need to apply for provisional registration as a psychologist with the Psychology Board of Australia. 
You will also be eligible to continue your postgraduate studies to become a registered psychologist.
Want to know more about the pathway to becoming a registered psychologist? 
We explore how to become a psychologist on our blog.
Step 3: Apply for provisional registration  
Registration is required to become a practising psychologist in Australia. For this reason, all aspiring psychologists must register with the Psychology Board of Australia through the Australian Health Practitioner Regulation Agency whilst they are enrolled in an approved postgraduate training program.
Registration confirms that you are committed to standards, a code of ethics and applicable guidelines. 
Step 4: Finalise your pathway
There are two broad types of psychologists in Australia - psychologists with general registration, and those who practise in a specialist area, known as an Area of Practice Endorsement. Depending on your career goal, there are different pathways to these types of registration
Option 1: 5+1 pathway
If you are seeking general registration as a psychologist, the 5+1 pathway is for you. A Master of Professional Psychology will provide you with the 5th year of study, and then you will complete a  one year internship in the workforce. You will also need to pass the National Psychology Exam during your internship. 
Option 2: Higher degree pathway
A Masters and/or Doctorate in a particular area of psychology can lead to registration with an Area of Practice Endorsement, such as in clinical, counselling, forensic, or organisational psychology (see Types of Psychologists). After completing your postgraduate training you will need to complete a registrar program of two years of supervised practice in the workforce to become endorsed in your area of practice.
Help change someone's life for the better
Becoming a psychologist requires a substantial amount of study and time. However, the effort is worthwhile. With the right education, training and skills, psychologists' work can have a life changing impact on clients; an impact that can stay with clients far into the future.
Learn more about psychology skills with ECU Online's Graduate Diploma of Psychology and Graduate Diploma of Psychology (Advanced).