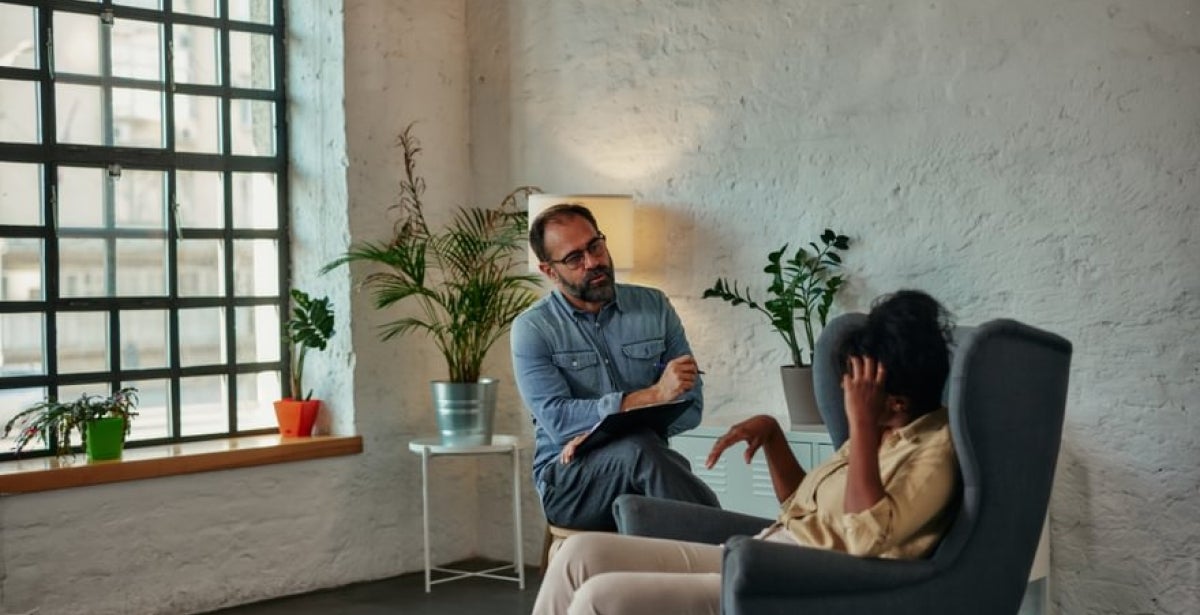 Types of Psychologists and How to Decide Which Specialisation Is Right for You
In Australia, psychology is one profession that's rapidly increasing in prominence and demand. The Australian Psychological Society expects an 18.9 per cent increase in the number of psychologists by 2023, which means adding 11,300 psychologists.
While psychology is certainly a rewarding and in-demand profession, it can be difficult to know what type of psychologist to be. Within the psychology profession are many different specialisation areas.
The Psychology Board of Australia recognises nine areas of specialisation, known as areas of practice endorsement. They are:
Clinical neuropsychology
Clinical psychology
Community psychology
Counselling psychology
Educational and developmental psychology
Forensic psychology
Health psychology
Organisational psychology
Sports and exercise psychology
Understanding exactly what they all do, including their everyday tasks, as well as their respective salaries and where they work, is essential to deciding what type of psychologist to be.
If you want to become a psychologist, ECU offers a number of postgraduate study options, including our Graduate Diploma of Psychology and our Graduate Diploma of Psychology (Advanced). These APAC-accredited courses will help you on your pathway towards becoming a registered psychologist.
What do psychologists do?
Generally, psychologists study individuals and groups to better understand how people – and societies more broadly – function. Psychology is the study of human behaviour, and psychologists are instrumental in empowering people and helping them thrive. Psychologists use scientific principles to study behaviour and try to understand people's emotions, cognitive ability and biological functions to better understand how people think, feel, react and behave.
In addition to studying behaviour, some psychologists work with and treat individuals who may be experiencing mental health or behavioural problems. They work with people to assess, diagnose and treat psychological problems. Psychologists play a major role in promoting healthy behaviour, treating mental health and improving people's quality of life overall.
Psychologists perform the following five essential functions:
1. Client assessment and treatment
Many psychologists work with clients individually, in many different settings, including schools, hospitals, prisons, courts, private practices and menta health services, to name a few. Clientt assessment and treatment are a large part of a psychologist's role.
Psychologists talk to their clients and listen to their concerns. They then assess their needs and provide support and treatment tailored to a client's circumstances.
Psychologists are instrumental in diagnosing and working with numerous different mental illnesses, including trauma, depression, anxiety and behavioural issues.
2. Organisational and social change
One aspect of human behaviour that psychologists can enhance is leadership potential.
Organisations recruit psychologists to help them manage change and build resilience in their employees. This could mean any number of things, from improving workplace culture, assessing potential or increasing engagement in the workplace.
Outside of private businesses, government and health organisations require psychologists to work on behavioural change campaigns, including anything from motivating people to eat more healthily to decreasing rates of domestic violence.
3. Behavioural research
Not all psychologists work with clients directly. Many psychologists conduct research to expand our knowledge about what drives human behaviour and development, and how the profession can use their research to make positive change.
Research psychologists typically work in academic or government settings, and they can also work in non-government organisations. They may also teach in universities, medical schools or hospitals.
4. Psychological testing
Diagnosing and treating clients is just one aspect of psychologists' work. Some psychologists also develop and implement testing for organisations, groups and individuals.
Organisations often use psychological tests as part of their recruitment process to assess, measure and validate a potential employee's psychological or cognitive abilities. Psychological testing can help organisations understand how a potential employee may function as a leader or in stressful situations. It helps them to understand someone's perceptions, feelings and potential.
Testing can also inform our understanding of children or adults with special needs, including understanding declining memory in older adults, as well as evaluating family situations to provide evidence in family law cases.
5. Education
Psychologists may work in educational settings such as schools and in vocational settings such as TAFEs to help children and young people with their mental health as well as their social and emotional wellbeing. Psychologists are critical in helping children and young adults achieve academic success.
Psychologists perform many roles in these settings. They conduct mental health assessments and interventions. They can also assist with learning and cognitive assessments, working with those from all age groups and with a range of different issues.
Psychologists in educational settings also play a pivotal role in creating wellbeing and resilience programs and understanding the link between social and psychological development in children.
Types of psychologists
Understanding in detail what different psychologists do, tasks they perform and the different skills required is important for anyone pursuing a career in this field. From a career planning perspective, it's also important to understand the average salary of each specialisation and where each different type of psychologist works.
Clinical neuropsychologist
Clinical neuropsychologists assess, diagnose and create treatment plans for people with brain disorders that affect memory, learning, reading, language and attention, as well as problem-solving and decision-making.
Clinical neuropsychologists understand in detail the impact of brain conditions (including development, nutritional and endocrine related, as well as those that are degenerative and that are caused by trauma), and how these brain conditions can impact the individuals who have them.
Clinical neuropsychologists:
Conduct assessments of brain functionality.
Assess and evaluate symptoms of brain injuries and abnormal brain functioning, including those related to stroke, dementia and disease.
Create experimental treatments for brain injuries.
Carry out tests for mental faculties, and oversee other medical tests, such as MRIs.
Advise and consult on the development of drugs that might affect the central nervous system.
Assist clients in reaching treatment goals.
Perform patient evaluations and give expert opinions.
Clinical neuropsychologist salary
According to Payscale, the average salary for a clinical neuropsychologist was approximately $94,500 in October 2021.
Clinical neuropsychologist workplace settings
Clinical neuropsychologists work in many different settings, including the following:
Research facilities: Clinical neuropsychologists who work as researchers may study both healthy humans and animals and those with brain injuries. They typically do so in research facilities.
Universities: They may also conduct research at academic institutions.
Clinical settings: Clinical neuropsychologists may work in different healthcare settings, such as hospitals, clinics or private practices. Some may also work as consultants.
Clinical psychologist
Clinical psychologists provide a wide range of psychological services for clients who may be experiencing mental health issues, ranging from mild to severe. They're adept at assessing and diagnosing mental illness, and they're able to provide a clinical diagnosis and individually tailored treatment plan.
Clinical psychologists may also conduct research, teach and develop programs. They're active in the prevention, diagnosis, treatment and rehabilitation of people with mental illness.
Clinical psychologists :
Assess and diagnose psychological, emotional or behavioural issues or disorders.
Develop and implement client-centric treatment plans.
Work with clients to define mental health goals and create personal, social, educational and vocational plans.
Monitor clients' wellbeing and adjust plans if needed.
Conduct research and publish research findings (where applicable).
Clinical psychologist salary
The average salary for clinical psychologists was around $85,700 as of June 2022, according to Payscale.
Clinical psychologist workplace settings
Clinical psychologists work in different settings, including the following:
Education settings: Clinical psychologists may work in school and university settings to assist staff and students.
Clinical settings: They may work in private or public clinical settings, including clinics, hospitals or rehabilitation centres.
Community psychologist
Community psychologists specialise in helping groups of people, for example, migrant groups, remote communities or other groups of people who may experience disadvantage and hardship.
These types of psychologists work with leaders and influencers within community groups to create specialised programs that resolve issues, manage change and help address mental health risks. They work with vulnerable people to help build resilience and strengthen support networks.
Community psychologists:
Understand the mental and other health issues within the community they work with.
Create positive, effective and influential relationships with community leaders.
Work with community leaders to understand the cause of problems.
Create and manage educational or intervention programs.
Work on policy development and health promotion programs.
Community psychologist salary
A community psychologist may work under a variety of different job titles, making their average salaries difficult to measure. However, their salaries are likely to be similar to those of other psychologists, which Seek estimates to be around $90,000 - $105,000.
Community psychologist workplace settings
Community psychologists work in different settings, including the following:
Treatment facilities, prisons and homeless shelters: Community psychologists often work in specific settings where groups of people may be experiencing certain mental health issues.
Rural or remote towns: Community psychologists may work with rural and remote communities in various settings.
Local government: Community psychologists work in local government and community groups, establishing community-based programs and initiatives.
Counselling psychologist
Counselling psychologists assess, diagnose, treat and monitor clients with mental health issues, such as anxiety, depression and substance abuse, as well as more complex disorders. Counselling psychologists also work with clients who are experiencing a range of challenging life circumstances such as grief and loss, life transitions, development issues, divorce, family and domestic violence, or trauma. They also help people understand and maintain healthy lifestyles, and they can assist with vocational development.
Counselling psychologists:
Assess clients and help identify their issues and set goals.
Devise and implement individualised treatment plans.
Offer individual and group counselling.
Counselling psychologist salary
According to Payscale, the median salary for a counselling psychologist was approximately $70,000 as of June 2022.
Counselling psychologist workplace settings
Counselling psychologists work in different settings, including the following:
Private practice: Counselling psychologists work in a range of different private practice settings, including clinics, non-for-profit community centres and commercial businesses.
Government and council settings: Counselling psychologists often work in government and local council settings.
Educational and developmental psychologist
Educational and developmental psychologists work with children, parents, teachers and carers to help them understand developmental or education-related issues children may experience. These may include behavioural issues, developmental delays or differences, learning difficulties, or disabilities. In older children, these types of psychologists may focus more on parent-child conflicts, sexuality, identity and substance problems.
Private organisations also employ educational and developmental psychologists to help individuals deal with relationship or parenting issues, stress, or cognitive and physical decline.
Educational and developmental psychologists:
Analyse social, cognitive, behavioural and emotional issues.
Provide individually tailored treatment plans for developmental issues, including learning disabilities and age-related challenges.
Research development issues and keep abreast of the latest developments.
Provide consultancy services to organisations on how to best manage relationship or parenting issues, as well as stress and other work-related issues.
Educate families on development issues, and help them support loved ones.
Educational and developmental psychologist salary
According to SalaryExpert, the average salary for an educational and developmental psychologist was $71,300 as of November 2021.
Educational and developmental psychologist workplace settings
Educational and developmental psychologists work in different settings, including the following:
Private clinics: Educational and developmental psychologists work in a range of different private practice settings, including medical and rehabilitation centres.
Organisations: Educational and developmental psychologists often work in private businesses such as consulting companies that provide advice on educational and development issues to governments and health providers.
Schools: Educational and development psychologistses also work in schools, including schools for students with special needs.
Forensic psychologist
Forensic psychologists use their legal and psychological knowledge to help individuals, employees and businesses navigate the legal system. Forensic psychologists use scientifically based principles to help lawyers and other members of the court collect and assess evidence that relates to a person's overall mental health, and may speak to their motivations.
Forensic psychologists work in different areas: child protection, family services, substance abuse, injuries and research, to name a few.
Forensic psychologists are required to:
Assess patients and clients to establish their cognitive abilities and whether they have (or had) mental health issues.
Assess individuals who may be at risk of violence or suicide.
Compile quantitative and qualitative reviews.
Evaluate cases and perform assessments.
Provide expert criminal and civil testimony.
Compile reports and documentation.
Forensic psychologist salary
According to Payscale, the median salary for a forensic psychologist was around $73,700 as of June 2022.
Forensic psychologist workplace settings
Forensic psychologists work in different settings, including the following:
Legal system: Forensic psychologists often work in courtrooms, for solicitors or in correctional facilities.
Mental health clinics: Forensic psychologists also work in mental health clinics or other private clinics.
Health psychologist
Health psychologists are primarily involved in promoting healthy behaviours to reduce the level of chronic disease caused by having an unhealthy diet, having diabetes, smoking, consuming excess alcohol and engaging in other unhealthy habits.
To do so, health psychologists try to understand behaviours and identify how education and public health programs can modify them. These types of psychologists also play a pivotal role in helping people manage trauma, chronic pain and disabilities.
Health psychologists:
Create programs that address large-scale health issues and improve the health of community members.
Organise campaigns to promote programs that address large-scale health issues and improve the health of community members.
Create educational material that addresses particular health issues from a psychological perspective.
Ensure that their programs include ways to motivate people to change their behaviour.
Conduct research on what might encourage people to change particular behaviours.
Analyse data, collate information and report on findings.
Devise prevention programs.
Health psychologist salary
According to Payscale, the median salary for a health psychologist was approximately $105,600 as of June 2022.
Health psychologist workplace settings
Health psychologists work in different settings, including the following:
Clinical settings: Health psychologists often work in clinics, including private practice.
Government or non-for-profit organisations: Health psychologists work for government organisations, such as the Australian Government Department of Health and Aged Care, and not-for-profit organisations, such as Beyond Blue, that promote mental health.
Organisational psychologist
Organisational psychologists primarily focus on the behaviour of employees in the workplace. They use psychological principles to understand why employees behave in certain ways and apply these principles to help them with issues such as stress at work, overall performance, communication, professional satisfaction and safety.
Organisational psychologists use quantitative and qualitative research and evaluation methods to help companies improve their employees' performance. They may document how employees or teams perform and use that information to develop new screening methods, including screening for potential leadership positions.
Organisational psychologists:
Apply psychological principles in the workplace to help employees perform better.
Work in conjunction with human resources teams and leaders.
Partner with the business to design screening resources to help them hire better employees.
Assess job performance.
Assist employees to better manage stress.
Improve the quality of life for employers and employees.
Organisational psychologist salary
According to Payscale, the median salary for organisational psychologists was roughly $88,900 as of June 2022.
Organisational psychologist workplace settings
Organisational psychologists work in:
Private businesses: They may act as consultants and work for multiple organisations.
Sport and exercise psychologist
Sport and exercise psychologists work with elite athletes, and those training to be elite athletes, to help them reach their potential through safe and reliable training methods. They ensure that they do so by looking after athletes' mental health, which in turn contributes to their overall training regime and physical health.
Sport and exercise psychologists help athletes cope in different areas, including overcoming performance fears, mentally preparing for competition, returning after injury and developing resilience.
Sport and exercise psychologists:
Provide athletes with performance-related counselling to help them reach their potential.
Develop mental strategies that enable athletes to exercise resilience.
Conduct research on athletes' mental, emotional and physical attributes to help them improve their performance.
Create programs that help athletes define their goals.
Treat athletes who have mental health issues.
Assist athletes to best manage pressure and anxiety.
Sport and exercise psychologist salary
According to Payscale, the median salary for a sport and exercise psychologist was approximately $55,000 as of June 2022.
Sport and exercise psychologist workplace settings
Sport and exercise psychologists work in:
Sporting clubs on a local, state or national level: For example, they may work for the Australian Football League or Tennis Australia.
Sporting government bodies: They may also work for sporting government bodies, such as the Australian Institute of Sport.
What type of psychologist should I be?
The public perception of a psychologist is someone who sees individual clients and assists them with mental health issues. While this type of psychologist is common, the field offers many and varied options for an interesting and fulfilling career, depending on your interests and strengths, and what type of psychologist you want to be.
There are a number of ways to become a psychologist, which requires at least six years of study.
Whichever path you choose, the right education is essential. A Graduate Diploma of Psychology from ECU Online can be the first step on your journey to any number of fascinating psychological professions.

If you already have previously studied psychology and want to continue the pathway to becoming a registered psychologist, our Graduate Diploma of Psychology (Advanced) is for you. Upon successful completion, you will be empowered to enrol in a Higher degree or 5+1 pathway course and fulfil the education requirements for provisional registration as a psychologist with the Psychology Board of Australia.
Find out how we can help you reach your career goals today. Reach out to our Student Enrolment Advisors on 1300 707 760 or email future.student@studyonline.ecu.edu.au.