Is there gender equality in educational leadership roles?
When it comes to climbing the career ladder in education, leadership positions are still predominantly going to men. While teaching has traditionally attracted more women into the field, there's no mistaking that women are under-represented in key education leadership roles. So why is there still gender disparity in 2019? The answer lies in unconscious bias.  
The numbers speak for themselves
While more employers are taking action to address the lack of gender equality in leadership, according to the Bureau of Statistics women only account for just over 30 per cent of key management roles across all sectors. These figures are mirrored in the education arena with the 2017 Global Education Monitoring Report stating that in Australia, only 27 per cent of university professors are women.   
Barriers to gender equality in education leadership  
The biggest stumbling block for seeing more women in leadership roles in education is unconscious bias. Edith Cowan University's Master of Education Course Coordinator Dr Christine Cunningham says, "Unconscious biases are social stereotypes about certain people that form outside of conscious awareness." 
"Unconscious bias is far more prevalent than conscious bias and is often incompatible with one's own conscious values," she adds. 
When reflecting on career opportunities for women in education leadership roles, Dr Cunningham states that, "the first thing we need to consider is if we hold any implicit assumptions that a good leader is a man."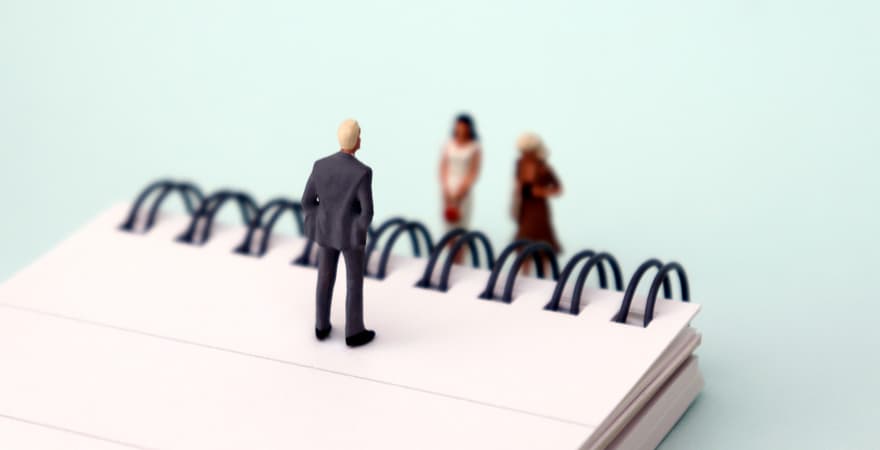 The traditional benchmark for effective leadership holds women back
For too long women have been judged against standard male attributes when it comes to effective leadership. A 1986 paper titled, The challenge for female educational leaders: An examination of the problem and proposed solutions through educational and social change strategies, spells this out. The paper states that women are not only expected to "behave like men," but are also judged on how "womanly" they are. 
Gender stereotypes about what makes a good leader have been a mighty obstacle for women wanting to advance to leadership. But it takes more than just being masculine to successfully lead.    
The notion of great leadership is evolving
Gone are the days when leadership was just about command and control. Effective leadership these days incorporates emotional intelligence with collaborative and transformational leadership styles considered to be successful. 
Transformational leadership puts emphasis on what would be considered 'feminine' traits – characteristics usually associated with women – with empathy and collaboration at its core. This style of leadership gets employees to take ownership of organisational goals by providing inspirational motivation and intellectual stimulation. 
With expectations shifting about what qualities are required to make a great leader, more women are now in a position to engage and activate teams across the education sector.   
What women bring to the leadership equation 
There are innumerable examples of women who have progressed to leadership roles in the education space who display traits and behaviours associated with great leadership. The best female leaders first and foremost are tenacious – it's a characteristic that helped them progress to a leadership role, despite the odds stacks against them.
As attitudes towards leadership continue to change, the unique female qualities that women offer is becoming central. A 2015 Caliper study points out that women in leadership positions are more successful at persuasion – noting stronger interpersonal skills and the willingness to build relationships. The same study also shows that women in leadership value team-building and inclusivity when it comes to problem-solving and decision making. The general consensus is that women allow their teams to participate and build innovative environments.
Gender equality leadership is about economic sense
Bringing more women into leadership roles also matters for the bottom line. Research has shown that not only do teams perform better, but there's a distinct advantage to the operating profit level. 
A study by the Peterson Institute which looked at 21,000 public companies in 91 countries, states that "greater gender balance among corporate leaders is associated with higher stock values and greater profitability." The same paper points out that "the Fortune 500 companies with the highest proportion of women on their boards performed significantly better than firms with the lowest proportion." 
Lifting leadership appointments of women in education
While Australian organisations are improving gender equality in leadership, there's still a gap in recruitment policies. Past efforts for recruiting and retaining women in key leadership roles have at best been fragmented, with a wide variability in outcomes. 
Employment policies will need to change to ensure the enlistment of women in leadership positions. With this in mind, in 2015 the Australian Government signed up to the 2030 Agenda for Sustainable Development – promoting gender equality was one of the internationally agreed goals and targets.  
Edith Cowan University (ECU) is among those already taking strides to smash the glass ceiling by participating in a national pilot program called, the Athena SWAN Charter. This is an accreditation framework based on 10 key principles for creating gender-inclusive workplaces. The program is hosted by the Science in Australia Gender Equity (SAGE) initiative and commits to addressing 'unequal gender representation across academic disciplines and professional and support functions.' 
By committing to this progressive charter ECU has created a checklist to root out unconscious bias not only in its recruitment approach but across all university communications.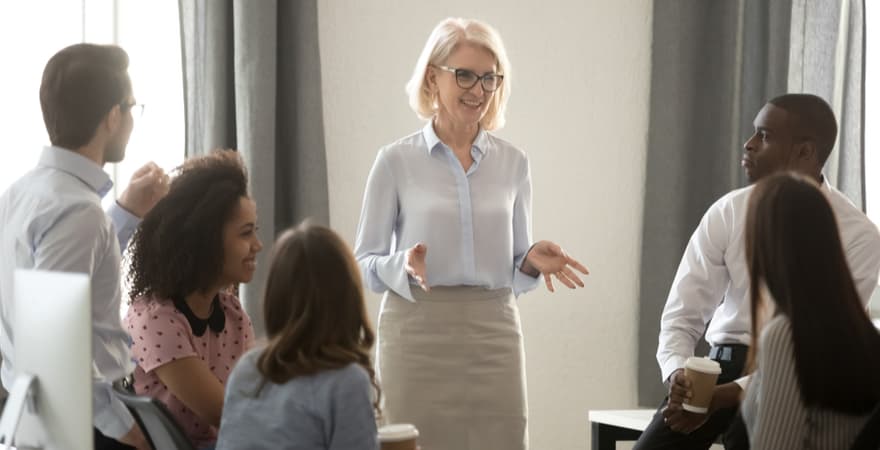 ECU lives up to its name
As the only university in Australia named after a woman, Edith Dircksey Cowan – a social worker and politician who worked for the rights and welfare of women – ECU is on a path to continue the legacy of the university's namesake. 
Edith Cowan University was awarded the 2018 Athena SWAN Bronze Award at Parliament House in Canberra. The award is in recognition of its action plan to drive gender equity and diversity in higher education and research in STEMM disciplines – science, technology, engineering, maths and medicine.  
A degree that will advance women in educational leadership roles
ECU's Master of Education, Leading Education specialisation will accelerate the progress made in advancing women in educational leadership roles. The degree prepares graduates for accountable leadership as well as leading in challenging environments and in a global context. You will learn why gender equality leadership gets better organisational results.
Become an expert in this topic and more with the Masters of Education, Leading Education Specialisation.