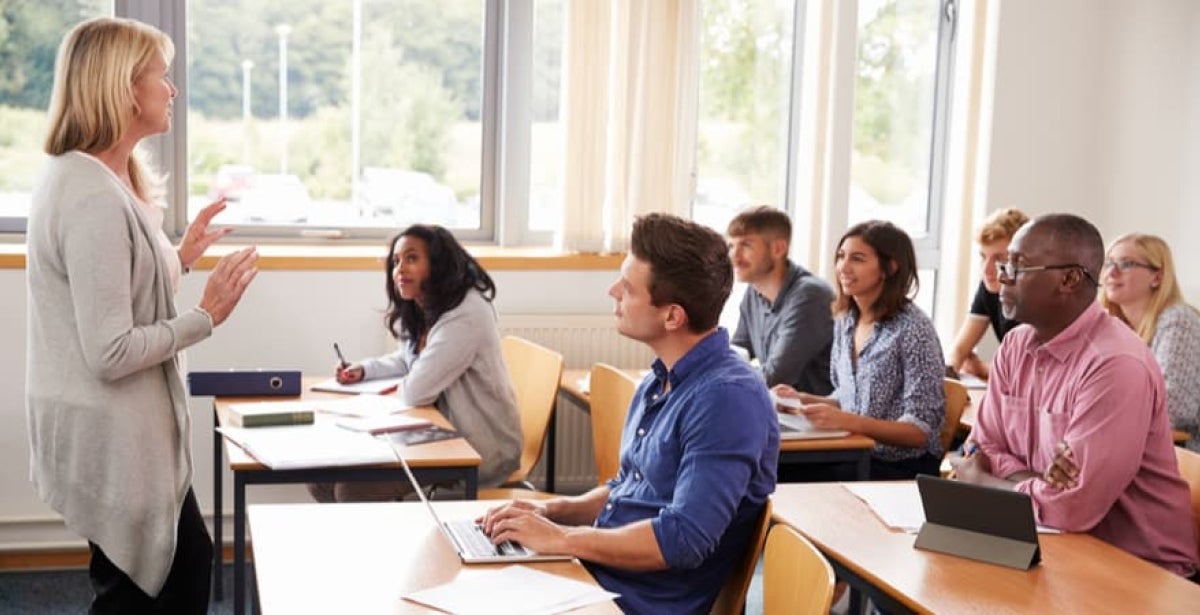 6 tips to effectively manage teachers
School leadership can influence the quality of teaching and learning in any school. Just like great teachers can leave a lasting impression on students' lives, effective school leaders can get the best out of teachers and improve student outcomes. Here are six tips to effectively manage teachers.   
1. Set clear expectations
Consistent and clear communication helps set up a school culture of trust and integrity. A report from McKinsey and Company found that to manage teachers effectively, school leaders have to build a shared vision and a sense of purpose. Furthermore, the findings showed that leadership success also came from establishing clear goals and setting high-performance expectations.
While leaders must provide clear directions to teachers on the results they expect, they should also encourage open, two-way communication and be open to new ideas. The teacher voice is instrumental in collaborative planning and helping to set up a framework to achieve school goals. However, goals need to be reviewed and re-assessed – you can't just set and forget. Make sure goals are SMART – specific, measurable, attainable, relevant and time-bound.
2. Be motivational and lead by example 
Matching your words to your actions is a key element of how to manage teachers successfully. This harks back to the old adage, 'practice what you preach.' As a role model, you must demonstrate the behaviour and practices that you desire in your school. School leaders can motivate teachers and affect school practices by promoting greater staff engagement and ownership – and by giving teachers the opportunity to try alternative approaches to teaching that may be more effective.
Allow teachers to be creative while offering individualised support, showing interest in their classrooms, advocating growth and monitoring their activities. Adopting a proactive school mindset and creating positive working conditions – acknowledging and rewarding accomplishments – is more likely to yield exceptional results from teachers than financial rewards. 
3. Develop strategies for time management
Teachers are often time-poor which can lead to stress and anxiety. It's estimated that the average classroom teacher will make more than 1500 educational decisions every school day. In a regular six-hour school day, that's more than four decisions every minute. School leaders can manage teachers and their wellbeing by ensuring distractions are minimised, so teachers can concentrate on their work. Effective school leaders protect teachers from issues and influences that are likely to distract them from their teaching time and focus. 
Without a framework and efficient time management strategies teachers can easily feel overworked and undervalued. School leaders can alleviate the pressures teachers feel – whether it's mountains of paper that need marking or administrative tasks – by providing them with the right materials and resources, and ensuring effective systems and processes are put in place.
4. Embrace smart technology tools
To help manage teachers, school leaders must empower them with the right technological tools. Technology has become the cornerstone of education practice, so school leaders need to champion the use of devices, tablets, platforms and data – to drive better educational outcomes. You can help manage the transition towards a more technologically connected classroom by providing your teachers with adequate training, so they become effective in using technology to engage students.  
Teachers need direction on how to improve their teaching practice by incorporating technology into their lesson plans. As an education leader, you can demonstrate how technology can free teachers from printed tools and lighten the burden. There are numerous tech tools teachers can now use to help with their instruction and feedback – show them the merits of tools such as Google Docs and speech-to-text, as well as data-led insights. Make digital transformation your key agenda by giving teachers opportunities to explore how technology can enhance their classroom activities and inspire learning. To help teachers grow their confidence in using technology you should build optimism, invest in professional development and identify ambassadors who will become your change champions.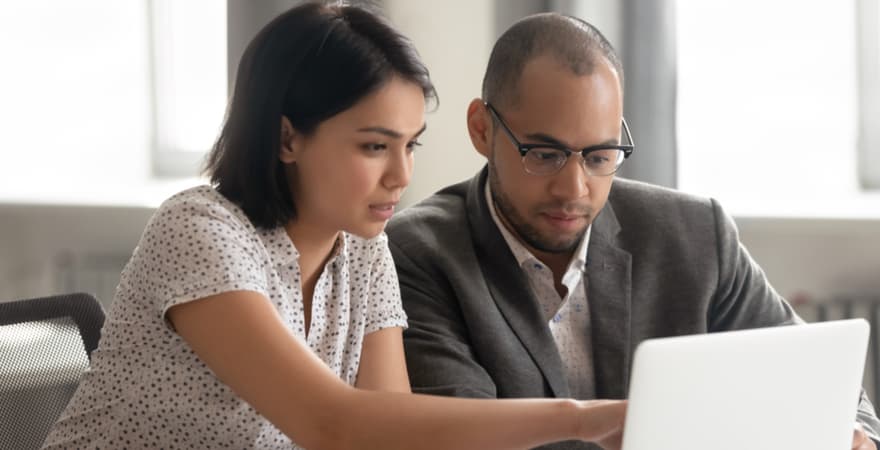 5. Promote wellbeing
A happy teacher will inspire happy students. To help manage teachers, it's important for education leaders to look after their wellbeing. Teacher motivation and engagement, and organisational commitment is directly linked to wellbeing. Surveys show that teachers are more stressed compared to the general population. And when stress levels go unchecked, this can have a detrimental impact on classroom outcomes. In Australia, 41 per cent of teachers report high levels of occupational stress. Stress is often caused by a number of factors which include, excessive workload, poor student behaviour and lack of involvement at the decision-making level of educational reforms.
School leaders can take action to foster teacher wellbeing by updating policies to create a positive school culture that will reduce the risk of stress. This may involve introducing resilience programs – such as mental health and wellbeing strategies and specialist stress management courses – and adopting a mindfulness approach across the whole school. It's important to involve teachers in the design and implementation of such decisions and policies.
To stamp out bad morale, education leaders must also become aware of the personal aspects of teachers – their strengths and weaknesses and individual motivations – and work with teachers to find solutions to their problems. Encourage teachers to bring their problems to you and ensure you have their back when they're going through a difficult period.  
6. Champion professional development
To manage teachers most effectively, school leaders need to create a work environment that offers learning opportunities and prospects for professional development. According to the OECD report, Improving School Leadership, developing teacher quality should be a core responsibility of all school leaders. The report states that school leaders need to nurture a community of learning and embed the notion of acquiring new skills and knowledge into the fabric of the workday. This could be through mentorship, coaching, workshops, conferences or professional courses. Plan and prioritise professional learning for your teachers to build on their competencies and align it with school improvement goals.
School leaders also need to engage in continual learning – leading by example and developing their own capabilities. By persistently learning and growing, school leaders can ensure teachers are well-versed in current educational theories and practices. This will help shape the school culture. There are reports that show that when school leaders participate in learning, it has positive effects on teacher development, school culture, systemic educational reform, and student learning.
ECU Online can give you a full range of expert skills on how to manage teachers effectively for the best learning experience for students, teachers and the school community. Find out more about studying the Master of Education, Leading Education specialisation.