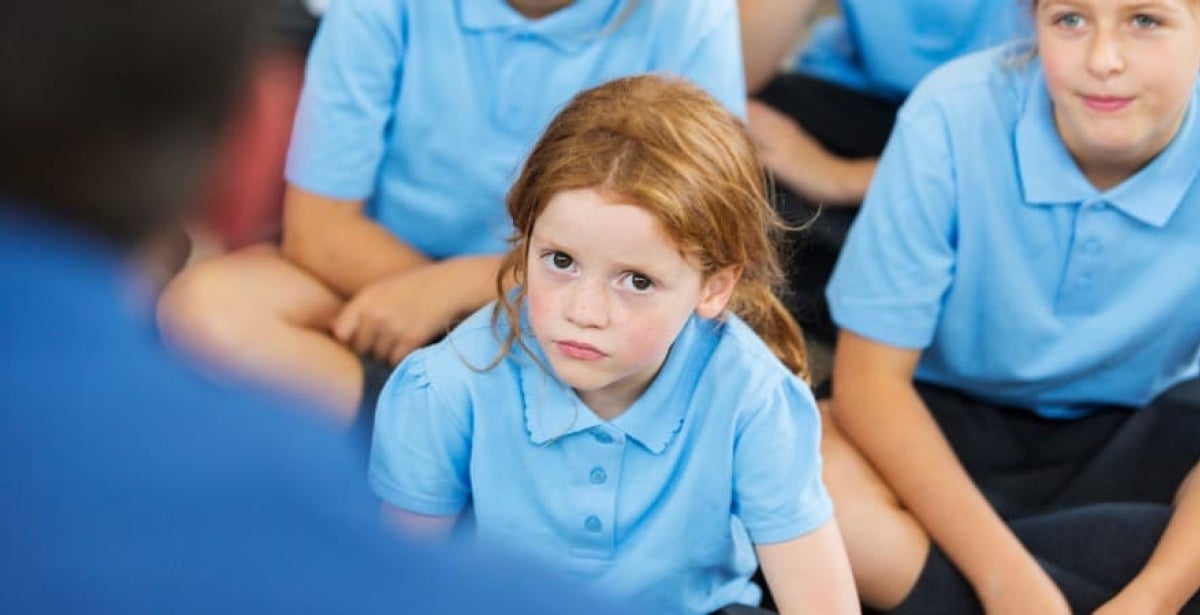 How does gender affect educational opportunity?
For a long time, we've been told that girls like pink and boys like blue. In the playground, many believe that girls like dolls, while boys like trucks. Opinions like this are repeated and reinforced as undeniable facts. But it's these sorts of traditional social norms and stereotypes that can lead to gender discrimination in education. How we view gender has a direct impact on learning opportunities and future career prospects.
 
The impact of classroom practices in the early years
While differences in the socialisation of girls and boys start with the type of toys parents choose, it's the subtle lessons in the classroom that continue this conditioning. Schools often treat boys and girls as if they were different species. Louisa Nutt is a board member for VIC ICT for Women – an Australian organisation championing women in STEAM – and she explains that while girls are rewarded for successful outcomes at school, boys are rewarded just for the effort. According to Ms Nutt, females and males are expected to have very different interests, and girls are groomed for caring roles.
 
Gender bias in the classroom is a worldwide phenomenon, and its impact is felt when it comes to self-esteem, test results and professional choices. According to the research of Myra and David Sadker who have studied schools across America for over 20 years, boys seem to dominate teacher time and attention. These findings are collated in their book, Still Failing at Fairness: How Gender Bias Cheats Girls and Boys in School and What We Can Do About It, and suggest that boys demand to be taken notice of, while girls wait patiently to be acknowledged.      
 
Ms Nutt states that gendered practices in the classroom in the early years translate to women being more risk averse in later life and taking the route that feels comfortable.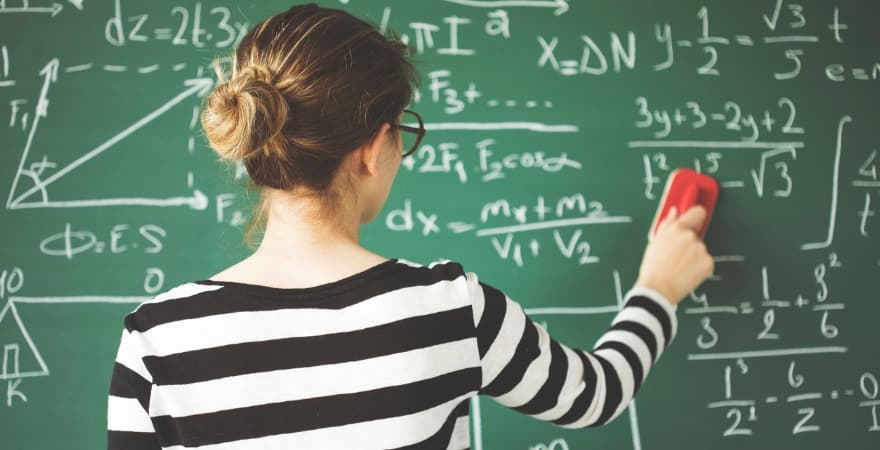 Gender discrimination in education influences the subject choices students make
Persistent stereotypes around the relative ability of girls and boys in school have a direct impact on the type of subjects that students pursue. Research shows that 'when a teacher creates bias in the classroom, the students will, in turn, accept or create bias in their own literacy experiences.'
 
As students move into high school, they tend to choose subjects conventionally associated with and expected of their gender. That's maths and science for boys – arts and literature for girls. Despite females and males having similar levels of capabilities in maths and science, the academic choices of girls don't often reflect their ability.
 
A US study on gender stereotypes found that 'common stereotypes associate high-level intellectual ability (brilliance, genius) with men more than women.' These typecasts discourage young girls from pursuing certain subjects and fields, and eventually influence their career choices. In other words, girls grow up believing they aren't good at maths and science.
 
Careers are shaped by gender disparity in education
Gender discrimination in education leads to female underrepresentation across many sectors worldwide – from health and aviation to politics. In STEM industries, men far outnumber women. The Australian figures show, women only make up 27 per cent of the STEM workforce. In the USA, the Association of American Medical Colleagues points out that women account for just 20 per cent of surgeons, while comparatively 90 per cent of nurses are female. Across 67 countries, women occupy less than one-third of senior and middle-management positions. And few women have broken the glass ceiling when it comes to politics. New data shows that women are still less visible in legislatures around the world, making up only 24 per cent of members of national legislative bodies.
 
So how far have we come? And how far have we got to go?
While women continue to campaign to break the cycle of underrepresentation across male-dominated careers – and demand not to be excluded from positions of power – some girls are still likely to never set foot in a classroom. The World Bank Group estimates that globally 131 million girls remain out of school and face multiple barriers to getting a good education.  
 
The Universal Declaration of Human Rights sets out the universal right to education regardless of gender, however, the reality facing girls and women is somewhat different. Gender discrimination in education is rife around the globe, and girls and women are often left behind. Statistics show that 15 million girls of primary-school age will never get the chance to learn to read or write in primary school compared to 10 million boys. 
 
Edith Cowan University's (ECU) Master of Education, Leading Education specialisation Course Coordinator, Dr Christine Cunningham explains, "Gender often influences whether or not children attend or remain in school, and across the world girls are more likely than boys to not be attending school and the poorest girls from the most disadvantaged rural areas tend to have the lowest educational attainment levels."
 
"The reason why girls are more likely than boys to not be accessing and then remaining in school relates to social power structures and socially constructed norms that define boys and men, and girls and women," she adds.
 
A global monitoring report by UN Women breaks down the gender-based discrimination that's deeply rooted and present across all countries. The findings make it startlingly obvious why girls and women are blocked from accessing education. The data shows that, in 18 countries, husbands can legally prevent their wives from working; in 39 countries, daughters and sons do not have equal inheritance rights; and 49 countries lack laws protecting women from domestic violence. And that's just the tip of the iceberg.
 
Dr Cunningham states, "These gender roles affect their rights, responsibilities, opportunities and capabilities, including their access to and treatment in school."
 
Bridging the gender gap: the next global challenge
In 2015 the United Nations adopted the 2030 Agenda for Sustainable Development, with a commitment to gender equality featuring prominently in that vision. While governments have made pledges and legally binding commitments to fulfil women's human rights, gender disparity in education and gender discrimination in education are complex realities that require gender-responsive policies and accountability processes.
 
According to the Turning Promises into Action report 'prioritising gender-responsive investments pays off.' The report contends that in South Africa alone, an estimated gross annual investment of 3.2 per cent of GDP in early childhood education and care (ECEC) would result in universal coverage for all 0-5-year-old children. It would also create 2.3 million new jobs, ultimately raising female employment by 10.1 per cent. It's a testament to the idea that with small steps, big changes can happen.
 
Delve into this topic and more with the Master of Education, Leading Education specialisation.