Should a teacher get an MBA or an M.Ed?
Leadership in schools has a major role to play in improving the performance of the whole education system. Principals, senior teachers and administrators are stepping up to the plate – undertaking leadership studies to increase their effectiveness. But which post-graduate course offers the best results? Should a teacher get an MBA or MED?
 
The case for an MBA
The Master of Business Administration (MBA) has become the business world's go-to program for developing highly-skilled managers and leaders. It was developed by business schools in the United States in the early 20th century and built on Taylor's scientific management theory. Over a hundred years later, Taylor's work is mainly viewed in a historical context and most universities offer an MBA program.
As the name suggests, it is a pure business administration course with a focus on management, marketing, leadership and creating value. At Edith Cowan University (ECU), students can choose from a number of externally recognised MBA specialisations, including cyber security, health care and supply chain and logistics management.
The role of school principal is similar to that of a CEO – managing finance, human resources, marketing and reporting to a board. They are often overseeing multi-million-dollar budgets in complex, medium to large organisations with multiple stakeholders. However, unlike CEOs, school principals are accountable to the school community's students, teachers, parents and families, as well as governments and other local funding bodies. 
There's no doubt that a thorough understanding of business administration can be helpful for effective decision making in schools.
For teachers and principals who feel they lack skills in managing others or leading large-scale projects, an MBA can fill some of those skills gaps.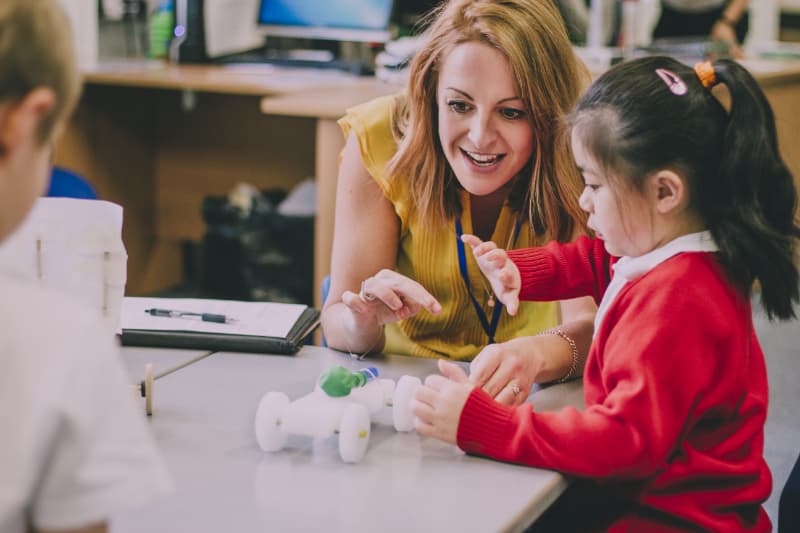 The case for an M.Ed
The Master of Education (M.Ed) is an internationally recognised degree that provides teachers with a deeper understanding of teaching methods, research, leadership and school administration. It was created as a post-graduate program to follow the Bachelor of Education for teachers who want to move into more senior education roles.
As a specific program for teachers, the M.Ed has a strong emphasis on research, assessment and leadership in education. Candidates develop skills in the critical analysis of educational strategies and practices, with an emphasis on continuous learning after graduation.
In recent years, M.Ed programs have responded to government reforms in Australia that have shifted authority and responsibility onto local schools. Many principals oversee their school's recruitment and human resources, while negotiating procurement and balancing budgets. Masters programs now address these areas with an educational context.
In addition to providing skills in school management, a master's degree can result in a higher salary and effectively pay for itself.
It's also an excellent way to participate in continuing education, to keep your teaching skills up-to-date and relevant.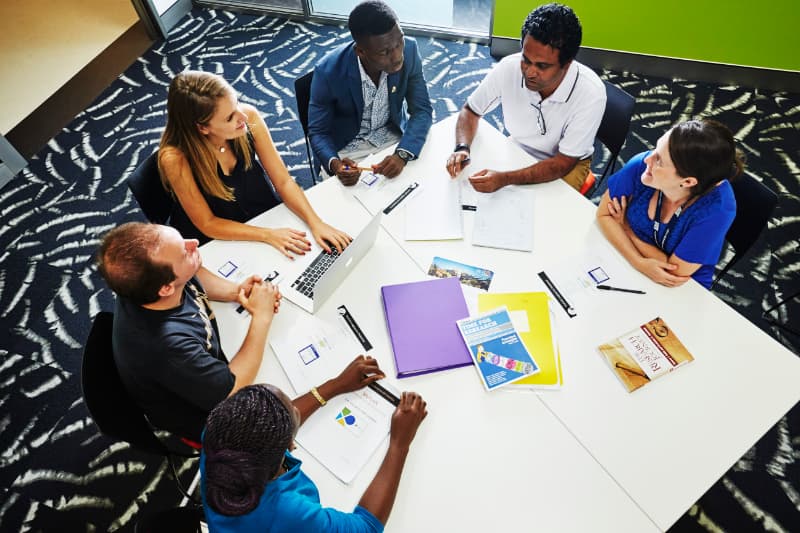 M.Ed is for teachers
The Australian Financial Review argues that generic MBA programs don't provide educators with the opportunity to reflect on their habits and beliefs – what's needed instead is leadership development that is designed for each Australian school system.
While business skills are essential for running educational institutions, school leaders are not seeking to increase profits, but to help people grow. It's this focus on the wellbeing of individuals that really sets the M.Ed apart in the battle between a master's in education vs MBA. 
In fact, as well as the relevant aspects of business administration and the potential for a higher salary, the M.Ed also offers several additional benefits.
Greater career mobility in the education sector. If you're planning on career advancement, a master's is often a prerequisite for leadership roles. It also gives you the ability to lead effectively as a teacher – so you can step up and stand out.
It makes you a better teacher. In addition to leadership and management, there's a large focus on teaching methods and the philosophy of education. You'll have more to bring to the classroom, as well as the ability to critically analyse reports and journals to further your deep understanding of education.
Make change at a higher level. You might like to undertake research or contribute to policy. Or you might become an advocate and lead the introduction of new policy in your school environment. Initiatives like the National Quality Framework for Early Childhood Education and Care have a lot of detail that takes time and effort to integrate into every school.
Enhance your M.Ed with a leadership specialisation
For teachers planning to move into senior roles, or principals seeking to fill their skills gaps, an M.Ed with a leadership specialisation is the only choice. ECU's Master of Education (Leading Education) enables you to lead with confidence so you can create positive outcomes for students and your organisation.
To lead a school is to lead in a challenging context and this program equips you with the skills to negotiate the needs of transient staff and students. In addition to maintaining corporate knowledge when resident experts move on, you'll have the skills to employ culturally sensitive and ethical leadership. 
The Leading Education specialisation offers a deep-dive into the management of teaching staff. When the measurement of success is outcomes for students, motivators for staff are very different from what might be considered in an MBA. You'll explore methods of building staff capacity through professional learning, while managing conflicts and reinforcing an ethical culture. 
Recognising the CEO-type demands on principals, this program focuses on leadership for school improvement. Starting with the collection and analysis of relevant data, you'll gain a deep understanding of strategies for initiating and leading sustained organisational change. As the political, economic and teaching landscapes continually evolve, you'll have the tools to critically analyse evidence-based research and put strategies into action.
One of the key course units that sets this M.Ed apart from the MBA is Inquiry Based Practice, which offers space for self-reflection. You'll also explore several academic inquiry practices that you can use to improve work practices in your organisation. It's these skills that will give you an unquantifiable advantage as a leader capable of great change in your school.
ECU's masters in early childhood education is a 100% online program that you can complete in 16 months while you continue to work. It's not only faster but costs less to complete and you can choose from six different start dates throughout the year. You'll build a unique network with like-minded students and have the opportunity to put your new learnings into practice immediately. 
Find out more about studying the Master of Education, call us today.